Sources — Terrell Suggs angling to be claimed by Ravens only
Terrell Suggs, released by the Cardinals on Friday and eligible to be claimed on waivers Monday at 4 p.m. ET, will strongly consider not reporting if a team other than the Baltimore Ravens claims him, league sources say.
Any team that claims Suggs will owe him just over $350,000 for the final two weeks of the regular season. But Suggs doesn't care about that money; he cares about returning to Baltimore, which is his overwhelming preference.
With a 12-2 record, the Ravens have the NFL's lowest waiver claim, meaning every team will have the chance to claim Suggs before Baltimore. Knowing this, Suggs has told some people that he is unlikely to report anywhere other than Baltimore, wanting to finish his NFL career in the same city in which he started it.
The question is whether any contending teams that could use pass-rushing help — and many do — disregard the wishes of Suggs, who started 13 games for the Cardinals this season. The answer will come sometime Monday afternoon.
Jimmy Garoppolo says Tom Brady wished him luck ahead of Super Bowl LIV
San Francisco 49ers quarterback Jimmy Garoppolo said he got an encouraging text from former teammate Tom Brady ahead of the biggest game of his career.
"Yeah he shot me a text, just good luck and everything like that," Garoppolo told NFL Network during Opening Night at the Super Bowl on Monday. "And you know just go handle business, you know, wasn't anything too complicated, just 'go win.'"
The 49ers quarterback won two Super Bowls (XLIX and LI) with the Patriots, but did so as Brady's backup.
Garoppolo also made reference to how much different it was being front and center on the main podium as opposed to being "out in the jungle" when he was a backup with New England.
The 28-year-old also said he heard from Patriots coach Bill Belichick, who offered him congratulations.
"Coach, we had a great relationship. He is a great guy, very honest, very straightforward," Garoppolo said. "I always appreciate him for that."
Super Bowl LIV Opening Night: Best of Chiefs, 49ers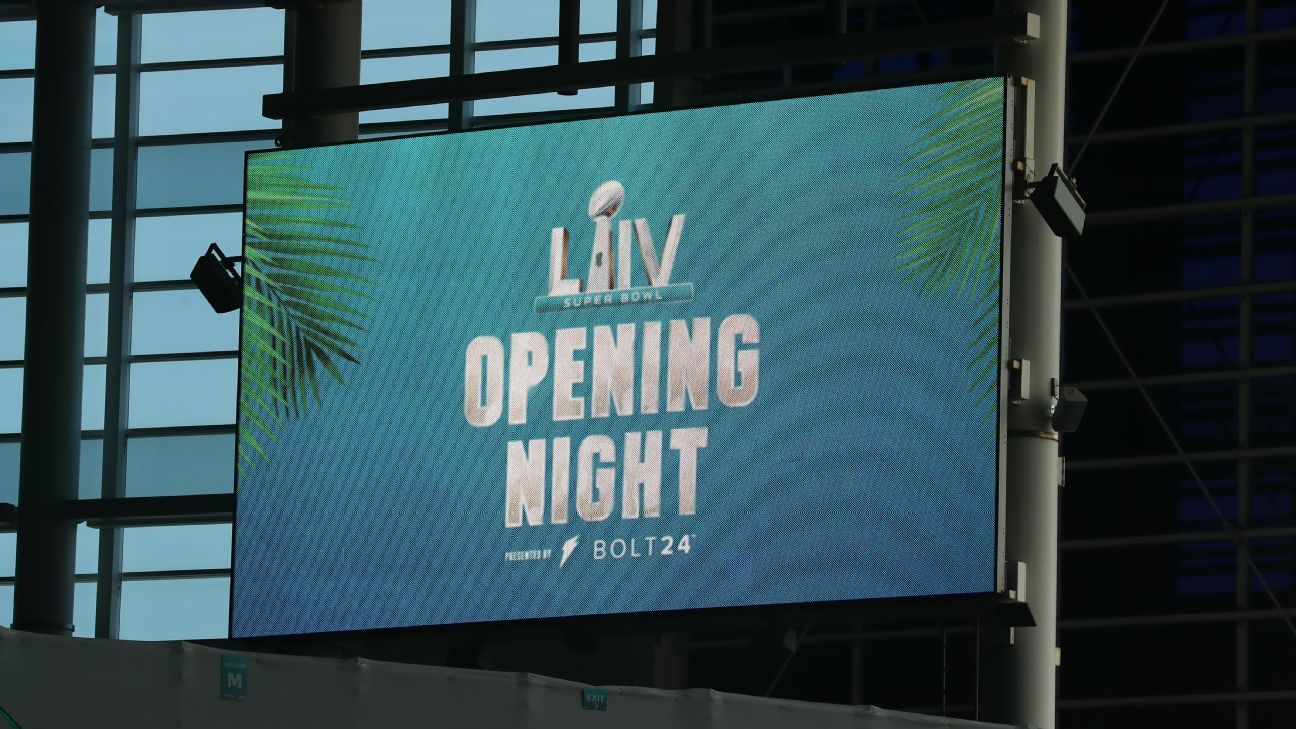 The festivities for Super Bowl LIV begin tonight when the 49ers and Chiefs meet the media. Here are the best sights and sounds:

Source link
Who is new Browns GM Andrew Berry? – Cleveland Browns Blog
The Cleveland Browns are hiring Philadelphia Eagles vice president of football operations Andrew Berry to be their general manager and executive vice president of football operations.
Here's what you need to know about the Browns' new GM:
Why Berry?
Owner Jimmy Haslam wanted to hire a general manager who was on the same page with chief strategy officer Paul DePodesta and had the blessing of new head coach Kevin Stefanski. Vikings assistant general manager George Paton, who worked with Stefanski in Minnesota, fit that bill. But when Paton pulled out of the running late last week, Berry was the only other serious candidate that seemed to make sense. Berry, 32, is the youngest general manager in the league, but is regarded as a rising front office star.
What history does Berry have with the Browns?
Before departing for the Eagles, Berry was in Cleveland for three seasons as the Browns' vice president of personnel from 2016-18, coming over from the Indianapolis Colts after six years as a scout there. Berry initially worked under the analytically-inclined Sashi Brown in Cleveland and was part of the regime that tore down the Browns to acquire draft picks, going 1-31 over two seasons in the process.
How did he do?
With Berry working in the front office under Brown, Cleveland drafted defensive end Myles Garrett with the No. 1 overall pick in 2017, passing on quarterbacks Patrick Mahomes and Deshaun Watson, even though the Browns were in search of a franchise QB at the time.
With the 15th overall pick in 2016, the Browns drafted wide receiver Corey Coleman, who only played two seasons in Cleveland. Even after Brown was replaced with John Dorsey, Berry remained a part of a front office that in the 2018 draft selected starting quarterback Baker Mayfield and cornerback Denzel Ward in the top five in the first round, then Pro Bowl running back Nick Chubb in the second. The Browns also traded for Pro Bowl wide receiver Jarvis Landry.
Berry left for Philadelphia before the 2019 draft and before Cleveland traded for All-Pro wideout Odell Beckham Jr.
What connection does he have to the current regime?
Berry was still with the Browns when they interviewed Stefanski last year before Dorsey hired Freddie Kitchens instead. Berry also worked with DePodesta, with whom he has a similar background. Berry and DePodesta played football at Harvard. Berry started all four years at cornerback for the Crimson and was All-Ivy League three times. Berry, DePodesta and Stefanski (Penn) are all Ivy League graduates.
• Gets five-year deal from Browns
• What Browns are getting in Stefanski
• 'Sky is the limit' for Mayfield
• Can Stefanski turn Browns around?
What does this mean for the Browns?
Two days after firing Dorsey on Dec. 31, Haslam lamented how the Browns had suffered with "arranged marriages" through the years since he bought the team in 2012, with GMs, front office executives and coaches that all didn't see eye to eye. Most recently, that included DePodesta, who has run Cleveland's analytics wing, and Dorsey, who came up as a scout. Haslam vowed to seek "alignment" this time around, and that the Browns would hire a GM and a coach who would collaborate well alongside DePodesta and ownership.
The Browns have that alignment in Stefanski, DePodesta and now Berry, who all embrace analytics and seem to be on the same page with the direction the Browns should take the next five years — the lengths of the contracts both Stefanski and Berry will have signed. All three will report to Haslam as equals, too, giving Haslam the setup he's so desired.
There should be no excuses going forward for a franchise that has talent, but hasn't been to the playoffs since 2002.