Yasmani Grandal, Milwaukee Brewers agree to 1-year, $18.25 million deal
Free-agent catcher Yasmani Grandal agreed to a one-year, $18.25 million deal with the Milwaukee Brewers on Wednesday, league sources told ESPN, joining the reigning National League Central champions on a short-term deal after passing up longer-term options earlier in the winter.
The 30-year-old Grandal, who turned down a one-year, $17.9 million qualifying offer from the Los Angeles Dodgers and could have pursued a four-year deal worth in excess of $50 million from the New York Mets, instead wound up with the Brewers, who stretched beyond their planned budget to sign him, sources told ESPN.
One of the most consistent catchers in baseball, Grandal has batted .240/.341/.441 with 113 home runs and 339 RBIs in 726 games through seven seasons with the San Diego Padres and Dodgers. His .792 OPS from 2014 to 2018 ranks third among catchers, trailing only Buster Posey and Willson Contreras during that stretch.
Grandal's hallmark isn't just his hitting, either. He has ranked within the top four in pitch framing each of the past four seasons, according to Statcorner, which tracks catchers' abilities to turn pitches outside the strike zone into strikes and prevent those in the zone from being called balls. But Grandal has also committed a major-league-leading 43 passed balls during that same period, a trend that chased him into the 2018 postseason.
Issues catching the ball got Grandal benched in favor of Austin Barnes in the postseason, putting a bitter end on a 2018 season that saw Grandal post an .815 OPS and hit 24 home runs. He was booed by fans throughout Game 3 of the NL Championship Series amid his struggles, causing teammate Enrique Hernandez to lash out at Dodgers fans.
The Mets' pursuit of Grandal ended with their signing of catcher Wilson Ramos. When Grandal expressed a willingness to sign a shorter-term deal, the Brewers entered the fray, filling a void and giving them their first big move in an offseason where division rival St. Louis added star first baseman Paul Goldschmidt and reliever Andrew Miller. The Chicago Cubs, meanwhile, have signed one free agent: utilityman Daniel Descalso.
ESPN's Alden Gonzalez contributed to this report.
Oakland A's expect Kyler Murray to declare for 2019 NFL draft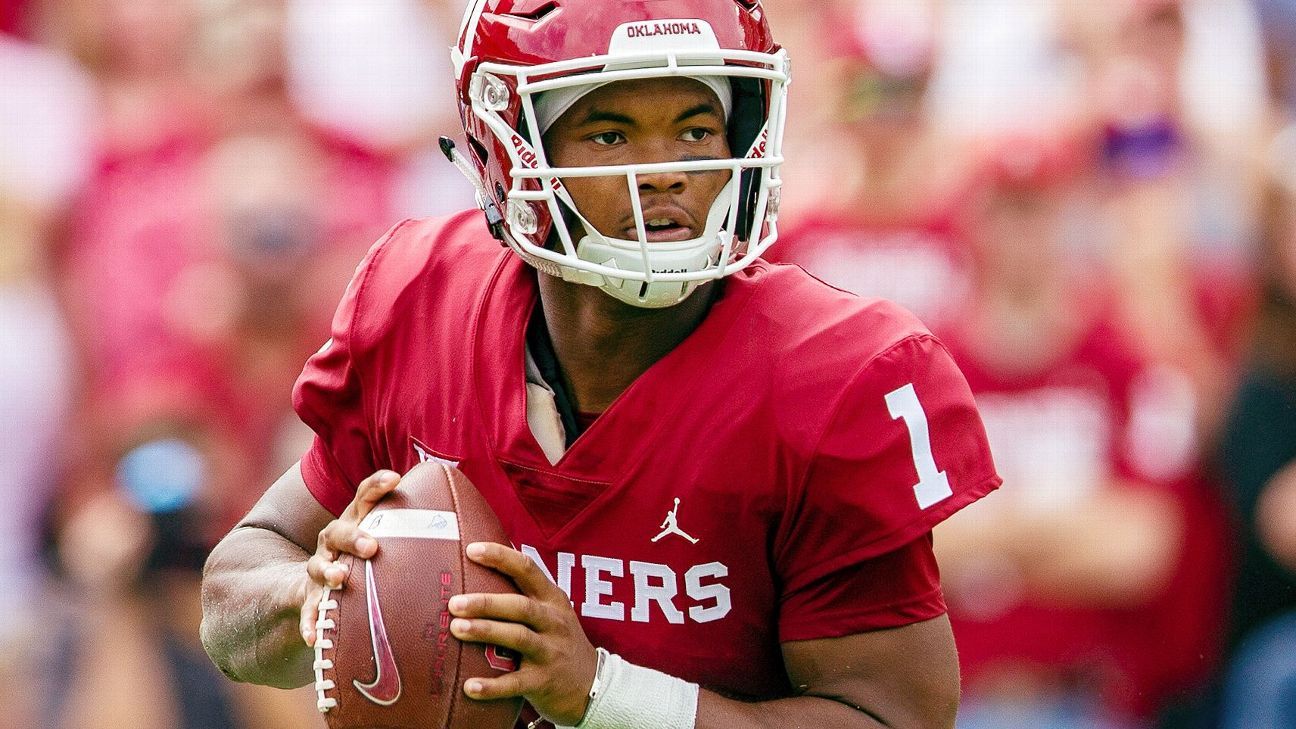 The Oakland A's expect Oklahoma quarterback Kyler Murray to declare for the 2019 NFL draft before Monday's deadline, the San Francisco Chronicle reports, citing multiple sources.
Murray, a two-sport star, was chosen by the A's with the ninth pick of the MLB draft in 2018 and signed a $4.66 million contract in June that allowed him to play football for the Sooners for one final year before joining the team.
Murray, 21, complicated things by leading Oklahoma to an 12-2 record and a spot in the College Football Playoff, winning the Heisman Trophy along the way.
ESPN draft experts Mel Kiper and Todd McShay have noted that Murray could be a first-round pick, and ESPN's Chris Mortensen reported Wednesday that Murray was getting "first-round feedback" about the NFL.
Declaring for the draft would not guarantee that Murray would choose football, and the A's would retain his professional rights, even if he tried the NFL first.
Last month, on the eve of the Heisman ceremony, it was clear that Murray was torn about which sport he wanted to play.
"I'd like to do both if possible," he said. "But I don't know how possible that is."
The Chronicle reported that one source told the paper Murray is leaning toward football.
After his team lost to Alabama in the College Football Playoff semifinal, Murray was mum about his future.
But his agent, Scott Boras, told ESPN on Wednesday night that Murray "has a baseball contract." Boras has been steadfast that Murray will be play baseball now that Oklahoma's football season is over.
Murray will need to make a decision in the next month. Spring training begins for the A's on Feb. 15, and it seems unlikely that he would be able to prepare for football's combine at the same time as he was attending his first major league baseball camp.
A number of former MLB draft picks ultimately chose to pursue football full time, including Russell Wilson, Jameis Winston and Ricky Williams.
Oracle Park new name San Francisco Giants stadium replacing AT&T
The San Francisco Giants' waterfront home will have a new name beginning on Thursday.
The Giants will announce a 20-year naming-rights deal with Oracle, the technology giant located in the Bay Area, Giants President and CEO Larry Baer told the San Francisco Chronicle. The ballpark has been known as AT&T Park since 2006, and it has been home to three World Series championships over that span.
"It's an iconic park and we kind of view it as a landmark," Baer said. "We said early on we want this park to age gracefully to the point we can feel like what Fenway might feel like in Boston, and Wrigley might feel in Chicago."
The change will be immediate, with temporary signs going up on Thursday.
Bloomberg reports that the deal with Oracle is for more than $200 million, a significant increase over the $100 million that naming rights brought the franchise over the last 20 years. The Golden State Warriors are currently playing their last season in Oracle Arena. The Warriors, who won three NBA championships in the Oakland arena, are moving across the bay to a new arena in San Francisco next season, and Oakland's arena will be renamed.
AT&T's name went on the Giants downtown ballpark in 2006. It was Pacific Bell Park even before it opened in 2000, then SBC Park in 2003, and finally changed to AT&T when the telecom giant bought out its predecessors. AT&T told the Giants last fall that they were going in a different strategic direction, Baer said, and the team found a new sponsor in Oracle, which already has sponsorships with the team.
Oracle CEO Mark Hurd said the visibility the company gained with the Warriors' success in Oakland played a key part in the company's decision to make the deal with the Giants.
Dustin Ackley returning to Seattle Mariners with minor league deal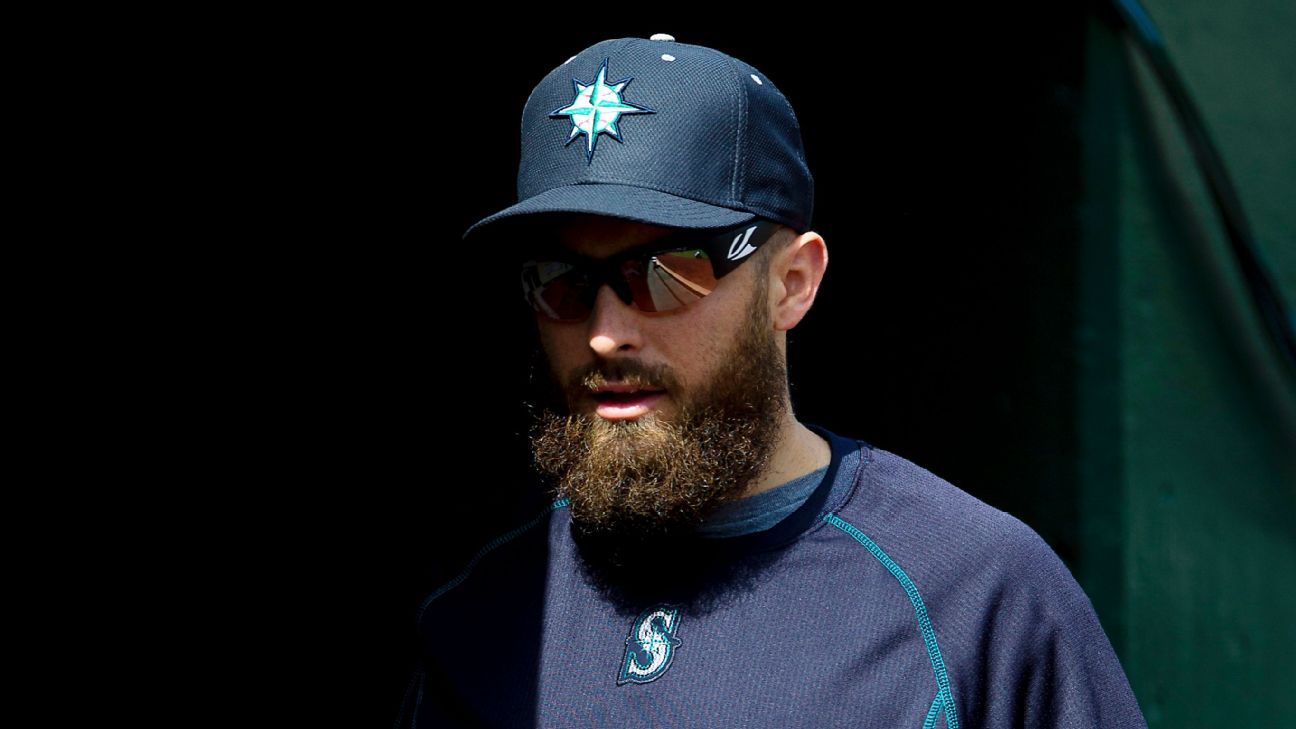 SEATTLE — Former No. 2 overall pick Dustin Ackley is returning to the Seattle Mariners on a minor-league deal after spending the past two seasons in the minors with the Los Angeles Angels, according to a person familiar with the deal.
The person spoke to The Associated Press on Wednesday on the condition of anonymity because the deal had not been announced. It reunites Ackley with the team that took him second in the 2009 draft.
Ackley had a rocky career with the Mariners after being touted as one of the top college hitters. He made a promising debut in 2011, but his production decreased from there. Ackley hit .243 in parts of five seasons with the Mariners, but never came close to matching the .273 average of his first season.
Ackley was traded to the New York Yankees in July 2015 and appeared in 51 games over two seasons with the Yankees. He spent the past two seasons with Triple-A Salt Lake in the Angels organization.