MLB commissioner Rob Manfred has backing for rule change to limit defensive shifts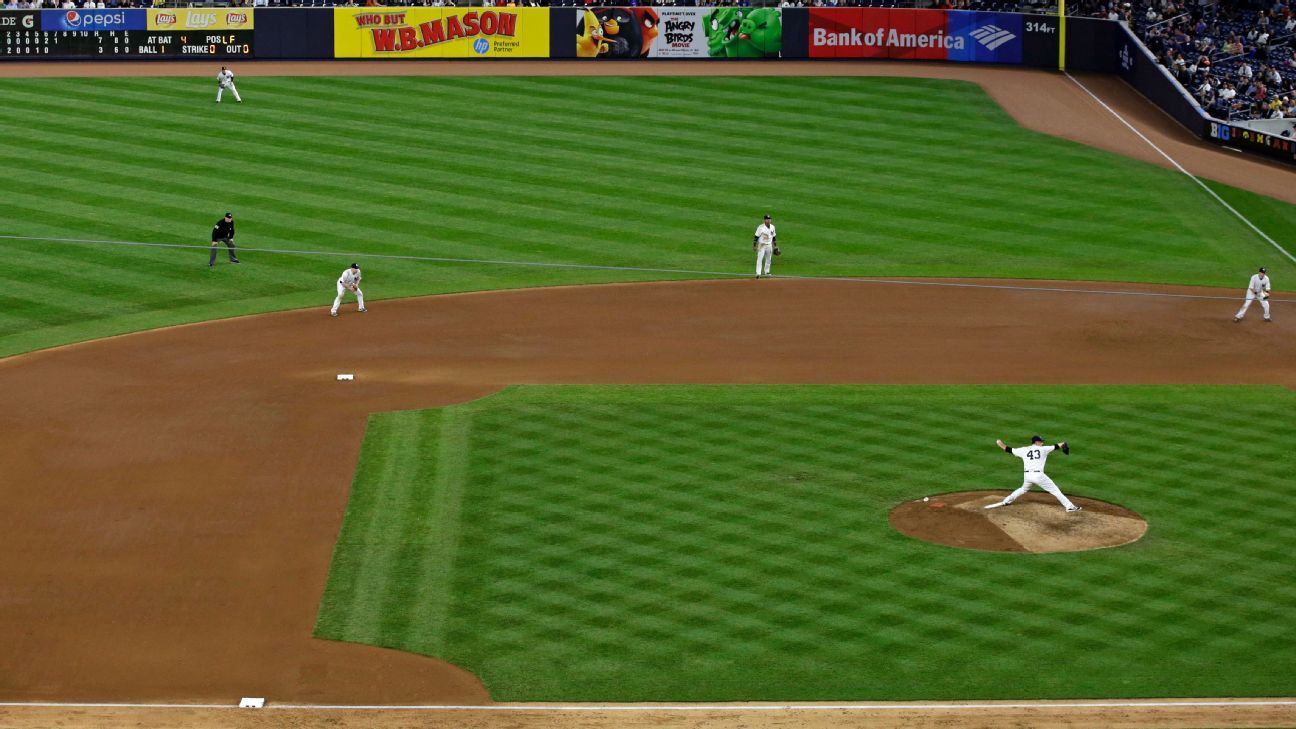 MLB commissioner Rob Manfred is no fan of defensive shifts, and now he might be able to do something about it. Baseball's competition committee last month gave Manfred strong backing to try to put something in place to limit shifts, the Athletic reported Wednesday.
Manfred made it clear five years ago, before he took over as commissioner, that he didn't like the shift, but he said he was willing to keep an eye on it to see if batters would adjust.
Since then, shifts have increased, and batters have not adjusted. Last season, shifts were up 30 percent, and the leaguewide batting average of .248 was baseball's lowest since batters hit .244 in 1972.
Any rule change would have to be approved by the players' union.
"To this point, there truly hasn't been a definitive position taken on the 'shift/no shift' issue from among the player group," union head Tony Clark said Wednesday. "But players thus far have been willing to talk about it as part of a much broader conversation."
The drop in statistics has been a concern for many players.
In addition to the drop in batting average, strikeouts topped hits for the first time last season.
According to the Athletic, there were fewer ground ball hits in 2018 (13,213) than there have been in any season since baseball expanded to 30 teams. The chances of a left-handed hitter reaching base on a pulled ground ball to the right side have dropped to their lowest rate in a decade-and-a-half. And there were fewer singles this year (26,322) than in any season in this millennium — and nearly 3,000 fewer than just a decade ago.
"I think it's a layup to get [a rule change] approved by the players," one front-office executive told the Athletic.
The Associated Press contributed to this report.
Yonder Alonso of Cleveland Indians traded to Chicago White Sox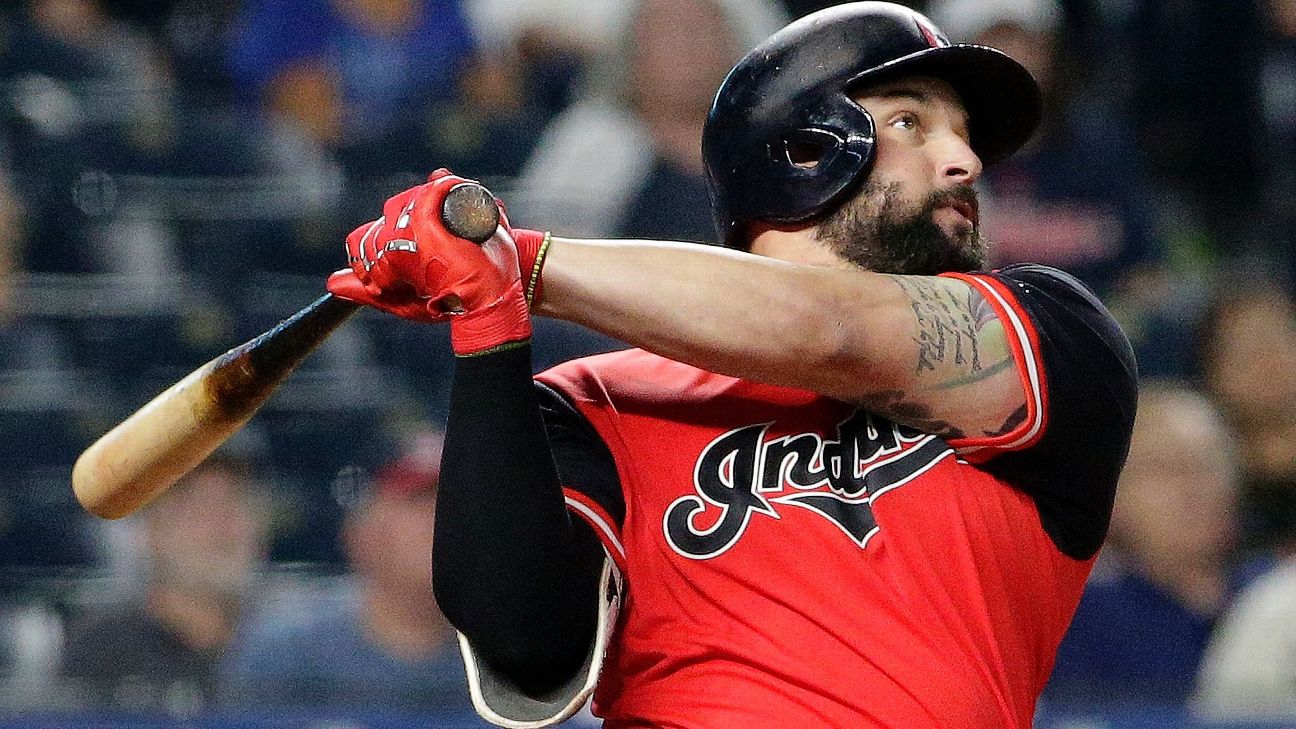 The Chicago White Sox have acquired first baseman Yonder Alonso in a trade with the Cleveland Indians, according to multiple reports.
It wasn't immediately known whom the Indians would receive in the trade.
Alonso, 31, hit .250 with 23 home runs and 83 RBIs last season for the Indians. A nine-year veteran, Alonso was an All-Star in 2017, when he hit 28 home runs and 67 RBIs for the Oakland A's and Seattle Mariners.
The White Sox have also expressed interest this offseason in slugger Manny Machado. Alonso is the brother-in-law of Machado.
News of Alonso's trade was first reported by Stadium.
Matt Chapman of Oakland A's has left shoulder surgery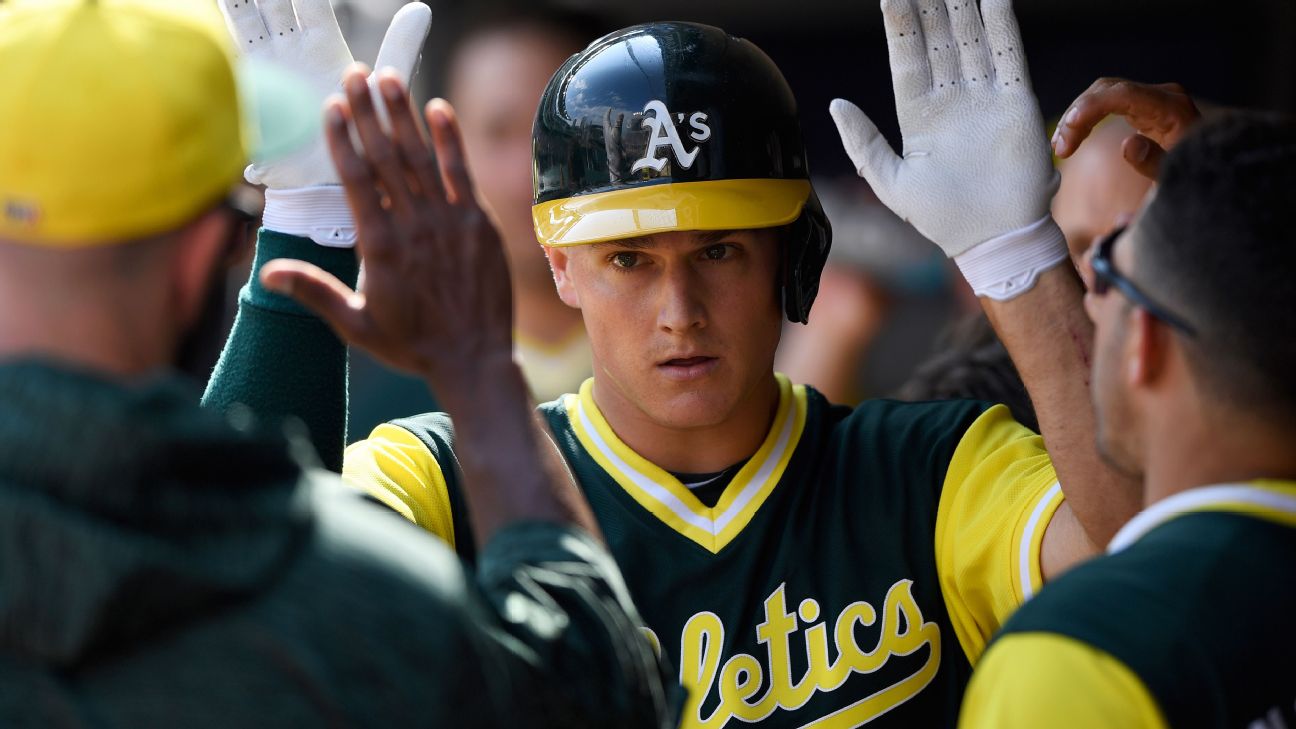 OAKLAND, Calif. — Athletics third baseman Matt Chapman had surgery Friday on his left shoulder, his second operation this offseason.
Dr. William Workman performed a distal clavicle resection procedure on Chapman's shoulder, the team said Friday. Chapman is expected to begin swinging a bat in six weeks.
The team said Chapman felt discomfort in the shoulder during offseason workouts. Chapman also had surgery on his right thumb Oct. 16 and was expected to recover fully from that operation by spring training.
Chapman batted .278 with 24 home runs in a breakout season. He won his first Gold Glove and finished seventh in American League MVP voting.
Brandon Hyde hired Baltimore Orioles new manager from Chicago Cubs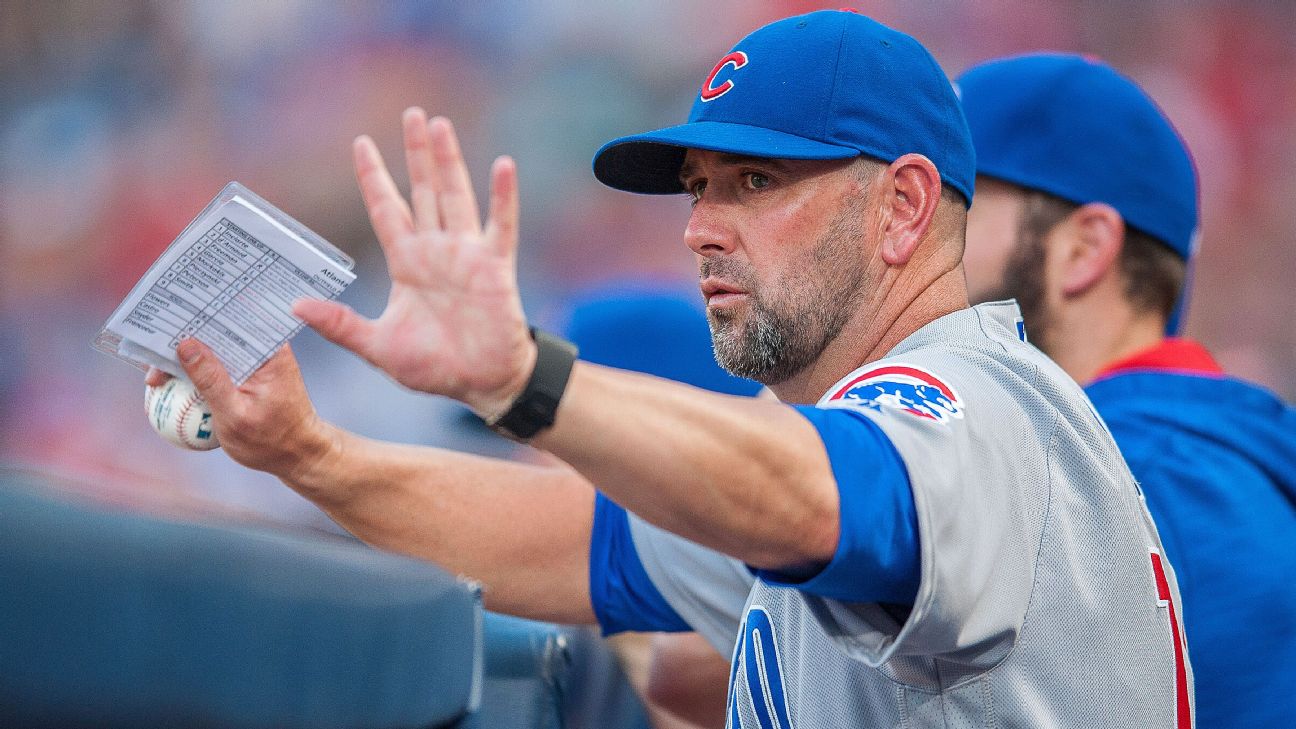 BALTIMORE — The Baltimore Orioles hired Brandon Hyde to be their new manager Friday, hoping his experience as Cubs bench coach will help the team move forward while in rebuilding mode.
Hyde takes over for Buck Showalter, who was fired after Baltimore finished 47-115 — the worst record in the majors. This will be Hyde's first stint as a major league manager.
Hyde, 45, was selected by general manager Mike Elias, who began an extensive search for Showalter's replacement after being hired last month to replace Dan Duquette.
"I believe that we have found the ideal leader for the next era of Orioles baseball," Elias said of Hyde.
Hyde worked as Chicago's bench coach this year under manager Joe Maddon. He was in the second of three seasons as Cubs first-base coach when the team won the World Series in 2016.
Before that, Hyde served as Rick Renteria's bench coach in Chicago in 2014. He previously served as Chicago's director of player development from August 2012 through 2013 after joining the Cubs in December 2011 as their minor league field coordinator.
Prior to joining the Cubs, Hyde spent nine seasons in the Miami Marlins organization. He was Miami's bench coach from June 2010 through the end of the 2011 season.
"Brandon's deep background in player development and major league coaching — most recently helping to shape the Cubs into a world champion — has thoroughly prepared him for this job and distinguished him throughout our interview process," Elias said.
Elias and Hyde will seek to develop a team that shifted into rebuild mode last July under Duquette, who traded away many of the team's stars — most notably Manny Machado, Zach Britton, Jonathan Schoop and Kevin Gausman — for 15 prospects and international bonus pool money in moves that cut payroll from $151 million to $136 million.
On the day he was introduced by Baltimore, Elias spoke about the significance of landing the right manager to shape the Orioles into a team that can be competitive in the AL East.
"This is an important hire," Elias said on Nov. 19. "… It's not something you rush. We want to get the right person for this time."
Hyde will be formally introduced as the 20th manager in Orioles history on Monday.