Keeping playoff hero Eovaldi a risk Red Sox could afford to take
One of my favorite moments of the postseason came when the Red Sox lost Game 3 of the World Series to the Dodgers, the 18-inning game that never ended. Nathan Eovaldi was the losing pitcher after serving up a walk-off home run to Max Muncy. He had already pitched in the first two games but still went six innings in Game 3, throwing 97 pitches and allowing just three hits. If Ian Kinsler doesn't make a throwing error in the bottom of the 13th, the Red Sox win the game and Eovaldi gets the W.
In the clubhouse after the loss, his Red Sox teammates gave him a standing ovation in appreciation of his effort. You knew then the Red Sox stood a good chance to re-sign the free-agent right-hander.
Sure enough, reports Thursday have Eovaldi returning to the Red Sox on a four-year, $67.5 million contract, pending the physical. That $17 million per season price tag lines up with the predicted contract Eovaldi would receive, so the Red Sox didn't retain his services on any kind of discount.
It's also not without a lot of risk, even for a pitcher, given that Eovaldi has two Tommy John surgeries in his past and a career 4.16 ERA. He had his best season in 2018, however, returning in late May after missing all of 2017 after surgery in August of 2016, and then dramatically increased his stock with a huge performance in the postseason.
He started twice and pitched four times in relief, showcasing his 100-mph fastball and allowing just 15 hits and four earned runs in 22.1 innings against the loaded offenses of the Yankees, Astros and Dodgers. In both the ALDS and ALCS, he started Game 3 of a tied series and pitched well, allowing one run in seven innings against the Yankees and two runs in six innings against the Astros.
The injury history aside, there are several reasons to like Eovaldi's future, and you can make a strong claim that Eovaldi at $67.5 million over four seasons is a better signing than Patrick Corbin at $140 million over six years. Eovaldi, 29, obviously has the big fastball, but also began utilizing a cutter more often, throwing it 32 percent of the time after first unveiling it with the Yankees in 2016. That seemed to help his four-seam fastball, as his swing-and-miss rate with his fastball improved from a career rate of 15 percent to 25 percent.
He also showed improved command with a career-low walk rate of just 4.4 percent. Out of 140 pitchers with at least 100 innings, that was the seventh-lowest walk rate, right up there in Corey Kluber/Justin Verlander territory. So you have a guy who throws 100 and throws strikes, mixes in a cutter, splitter, slider and curveball and you can see why many believe he hasn't quite tapped his potential yet. After all, out of those 140 pitches, Eovaldi was just middle of the pack — 67th — in strikeout rate.
Despite his impressive results out of the bullpen in October and Boston's need for bullpen help — Craig Kimbrel and Joe Kelly are free agents — I suspect the Red Sox will view Eovaldi as a starter. He would join a rotation that includes Chris Sale, David Price, Rick Porcello and Eduardo Rodriguez, giving manager Alex Cora maybe the best group of five in the majors right now (especially if Cleveland trades Corey Kluber or Trevor Bauer). In a sense, front offices now have to construct two different teams: One that can win a division over the long 162-game season and one that can win the postseason. For now, Eovaldi still has more value as a starter.
It's also worth noting that the Red Sox are one team you don't hear about wanting to stay under the luxury tax. The Yankees and Dodgers, swimming in a huge revenue stream just like the Red Sox, remained under the cap in 2018. Maybe that's why the Red Sox will get those World Series rings while the Yankees and Dodgers didn't. The Red Sox had an Opening Day payroll of about $233 million last year and were projected to spend about $220 million before Eovaldi.
The Yankees currently sit at about $164 million. Your move, Brian Cashman.
Matt Adams returning to Washington Nationals on one-year deal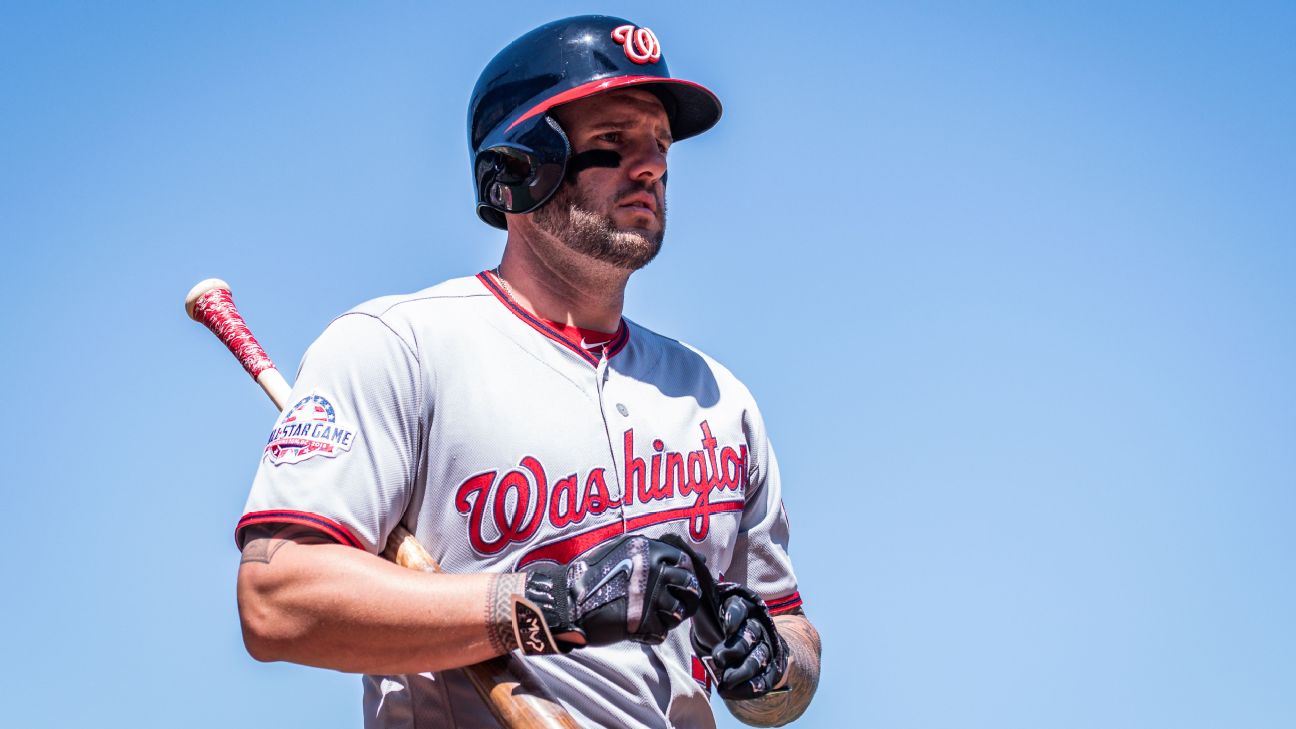 First baseman Matt Adams is returning to the Washington Nationals on a one-year, $4 million deal, according to multiple reports.
The left-handed slugger finished last season with the St. Louis Cardinals after being waived by the Nationals in a salary dump in August.
Adams, 30, hit .239 with 21 home runs for the season, averaging .257 with 18 home runs in 94 games with the Nationals.
He gives the Nationals some left-handed power off the bench and relief for Ryan Zimmerman at first.
In seven seasons with the Cardinals, Atlanta Braves and Nationals, he has 96 home runs, 332 RBIs and a .266 average.
Top spenders Red Sox owe nearly $12 million in luxury tax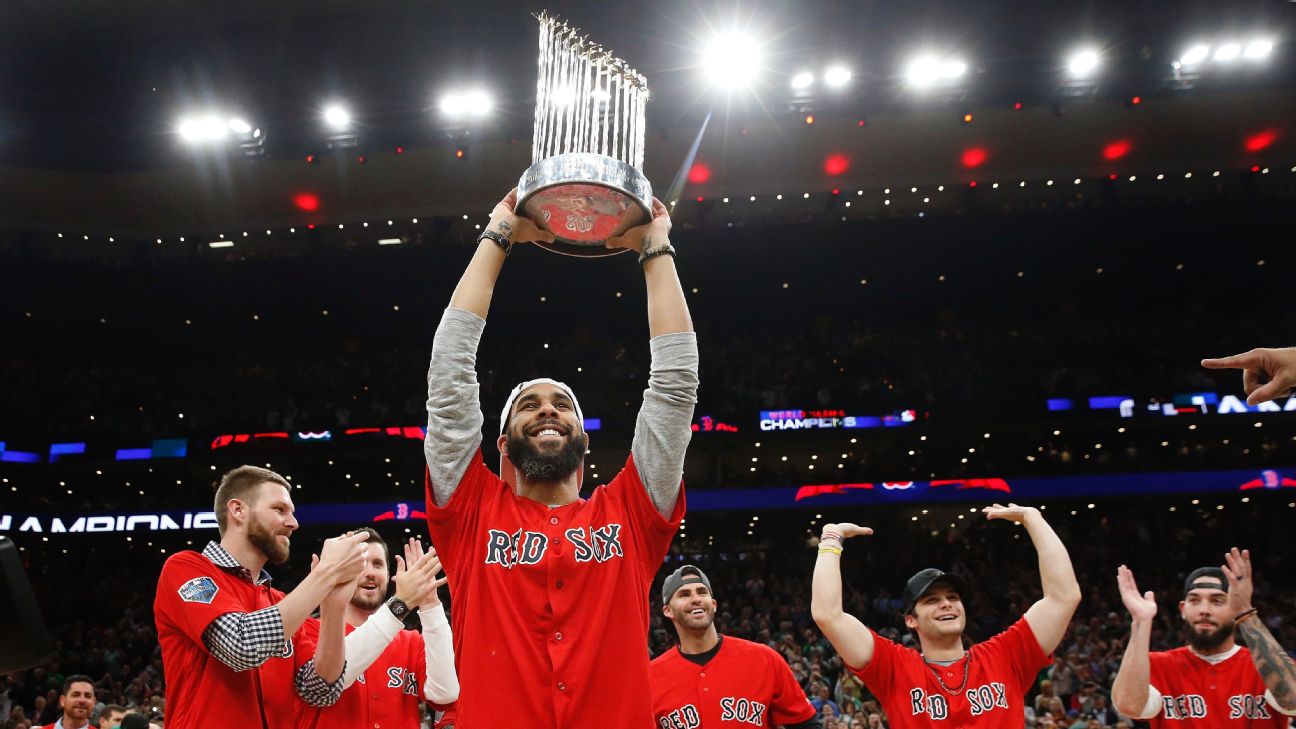 NEW YORK — The World Series champion Boston Red Sox owe $11.95 million in luxury tax for having baseball's top payroll.
That's according to final calculations by the commissioner's office obtained by The Associated Press. The only other team that owes is the Washington Nationals, who must pay $2.39 million.
Because Boston was more than $40 million over the tax threshold, it also became the first team to incur a new penalty put in place for the 2018 season: the top Red Sox selection in next June's amateur draft will be dropped 10 places.
Boston's top pick had been projected to be No. 33 overall before the penalty.
The New York Yankees dropped under the threshold for the first time, and the Los Angeles Dodgers fell below for the first time since 2012.
White Sox have limits on Manny Machado, Bryce Harper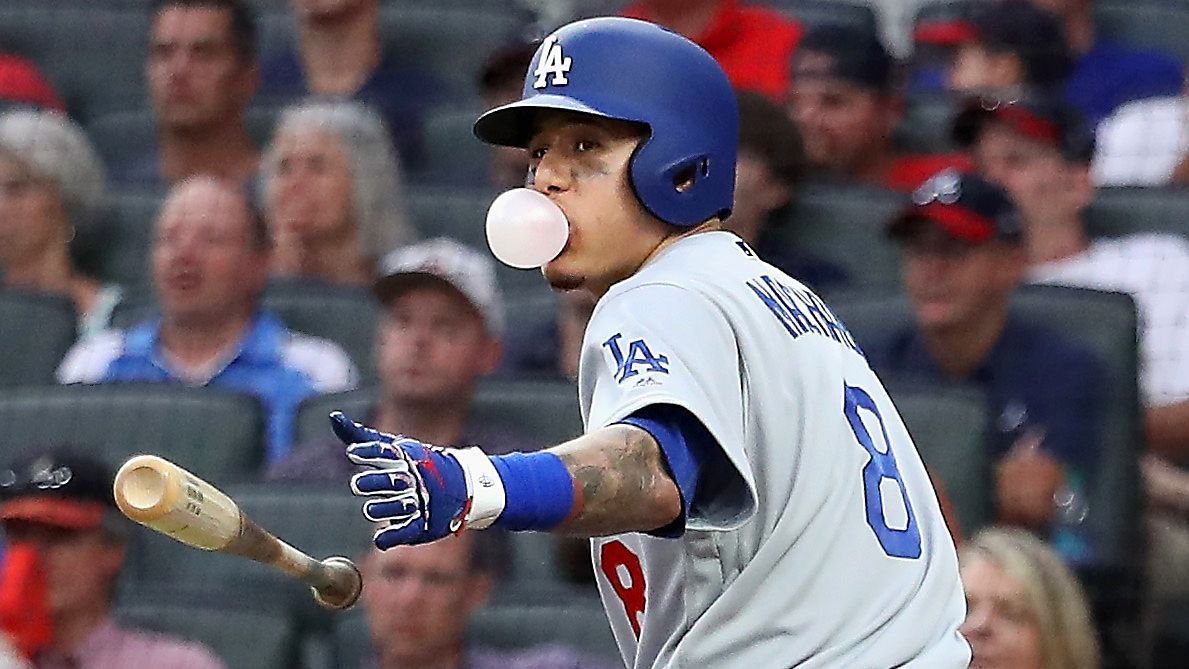 The White Sox slashed their payroll in recent seasons as they traded away players such as Chris Sale and Adam Eaton and went about the business of stockpiling prospects. This leaves them in perfect position to grow their payroll now, to make moves like the transaction they executed Friday, when they agreed to take on first baseman Yonder Alonso, a $9 million salary dump of the Cleveland Indians.
Alonso happens to be the brother-in-law of superstar free agent Manny Machado, and both players are represented by agent Dan Lozano. This move will feed industry theory that the White Sox are laying the groundwork for a significant, aggressive strike on either Machado or Bryce Harper, the two most prominent players available.