Free agent Jonathan Schoop, Minnesota Twins reach 1-year deal
Free-agent second baseman Jonathan Schoop, who slumped badly in 2018 after a career season in 2017, has reached a one-year deal with the Minnesota Twins on Thursday, according to a report.
Terms were not released. The Athletic first reported the deal is for $7.5 million, plus incentives.
The Twins also bolstered their infield by signing free agent Ronald Torreyes to a one-year deal reportedly worth $800,000 if he makes the major league team.
Schoop, 27, spent his first five seasons with the Baltimore Orioles before being dealt to the Milwaukee Brewers at the trade deadline last season. After hitting just .202 with four home runs and 21 RBIs in 46 games for the Brewers, the team did not tender him a contract.
After putting up career-best numbers in 2017 — 32 homers and 105 RBIs to go with a .293 batting average — Schoop slumped badly in 2018. He hit just .233 with a combined 21 homers and 61 RBIs between Baltimore and Milwaukee.
Schoop was born in Curacao, which he represented in the 2003 and 2004 Little League World Series. On what he has called "the best day of my life", Schoop was on the mound as Curacao beat California to win the LLWS championship in '04.
He was signed as a 16-year-old amateur free agent by the Orioles in August 2008. He made $8.5 million last season and had been projected to earn $10 million in arbitration had the Brewers tendered him a deal.
Schoop is a career .258 hitter with 110 home runs and 333 RBIs in 681 games. His lone All-Star season was 2017, when he also finished 12th in AL MVP voting.
The 26-year-old Torreyes was designated for assignment by the New York Yankees last month. He was among the most popular players in New York's clubhouse — a 5-foot-8 backup often hoisted into the air by teammates to high-five 6-foot-7 Aaron Judge.
Torreyes hit .292 with 36 RBI in 315 at-bats over 108 games in 2017, but spent much of this year at Triple-A Scranton/Wilkes-Barre and batted .280 with 7 RBIs in 100 at-bats over 41 games for the Yankees.
The Associated Press contributed to this report.
Matt Adams returning to Washington Nationals on one-year deal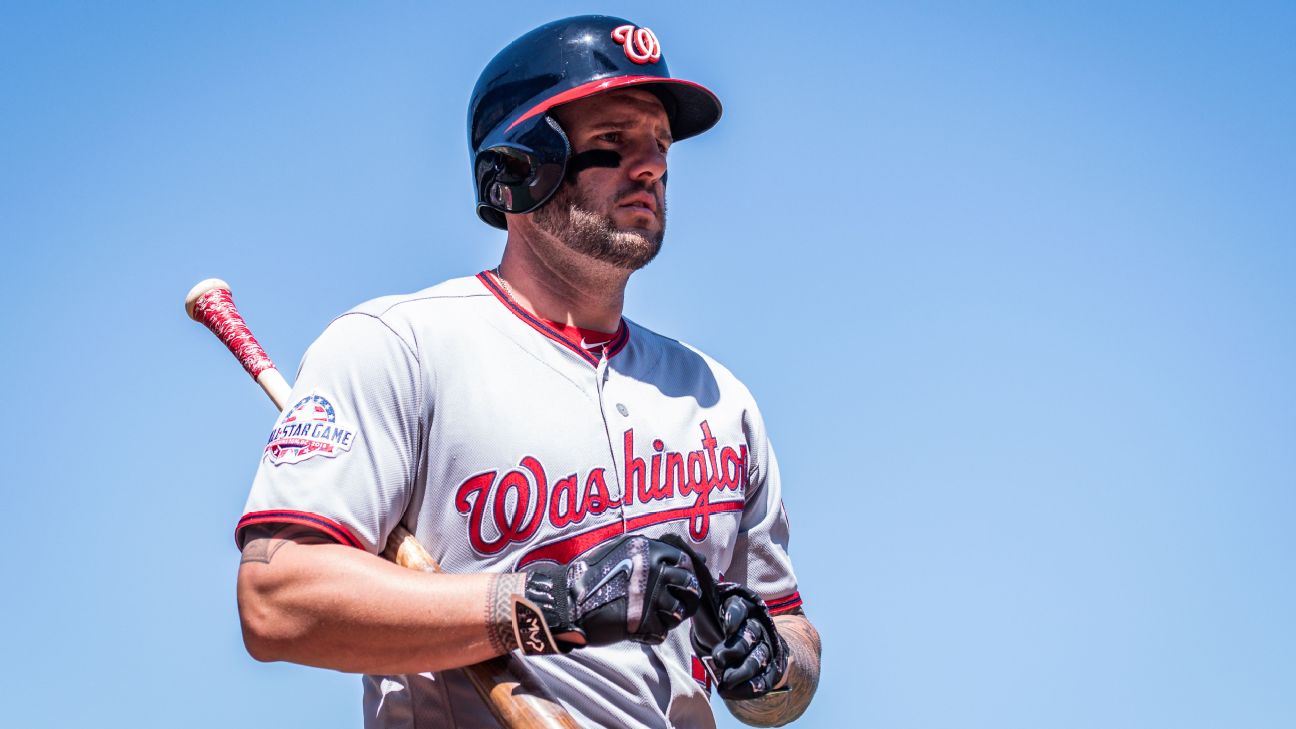 First baseman Matt Adams is returning to the Washington Nationals on a one-year, $4 million deal, according to multiple reports.
The left-handed slugger finished last season with the St. Louis Cardinals after being waived by the Nationals in a salary dump in August.
Adams, 30, hit .239 with 21 home runs for the season, averaging .257 with 18 home runs in 94 games with the Nationals.
He gives the Nationals some left-handed power off the bench and relief for Ryan Zimmerman at first.
In seven seasons with the Cardinals, Atlanta Braves and Nationals, he has 96 home runs, 332 RBIs and a .266 average.
Top spenders Red Sox owe nearly $12 million in luxury tax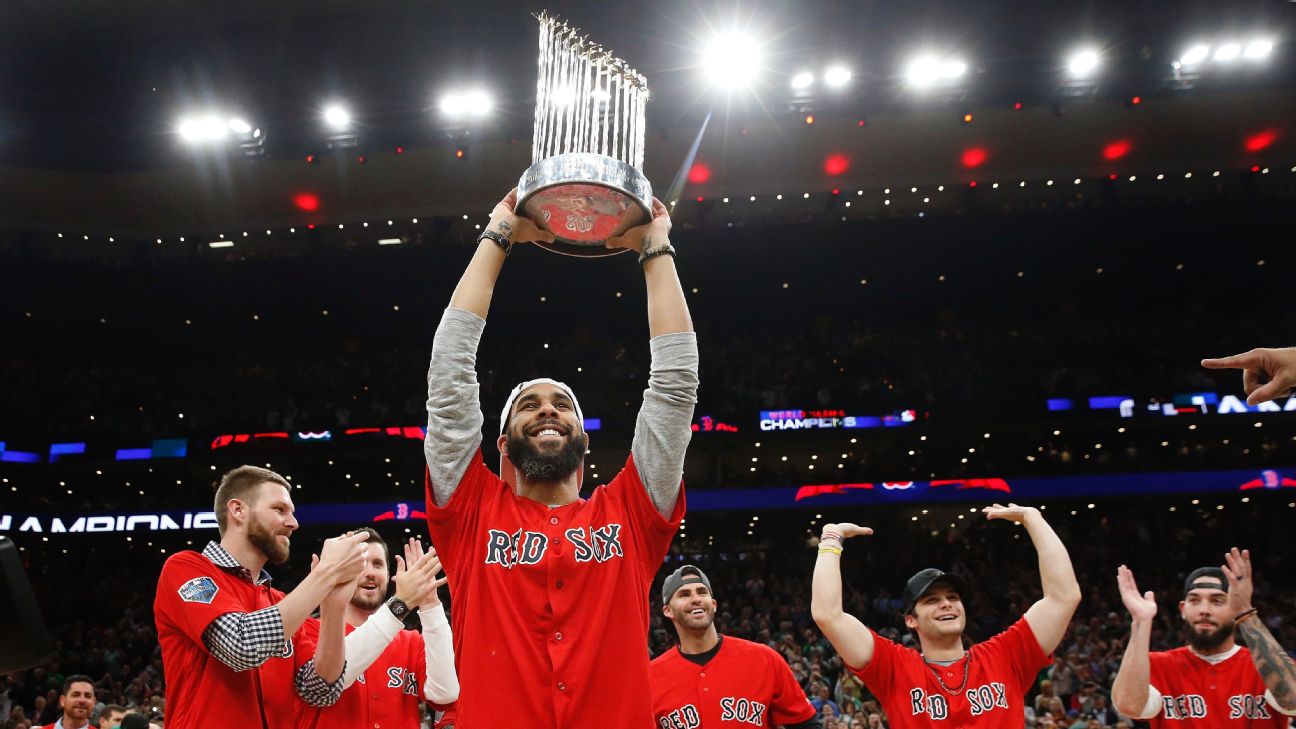 NEW YORK — The World Series champion Boston Red Sox owe $11.95 million in luxury tax for having baseball's top payroll.
That's according to final calculations by the commissioner's office obtained by The Associated Press. The only other team that owes is the Washington Nationals, who must pay $2.39 million.
Because Boston was more than $40 million over the tax threshold, it also became the first team to incur a new penalty put in place for the 2018 season: the top Red Sox selection in next June's amateur draft will be dropped 10 places.
Boston's top pick had been projected to be No. 33 overall before the penalty.
The New York Yankees dropped under the threshold for the first time, and the Los Angeles Dodgers fell below for the first time since 2012.
White Sox have limits on Manny Machado, Bryce Harper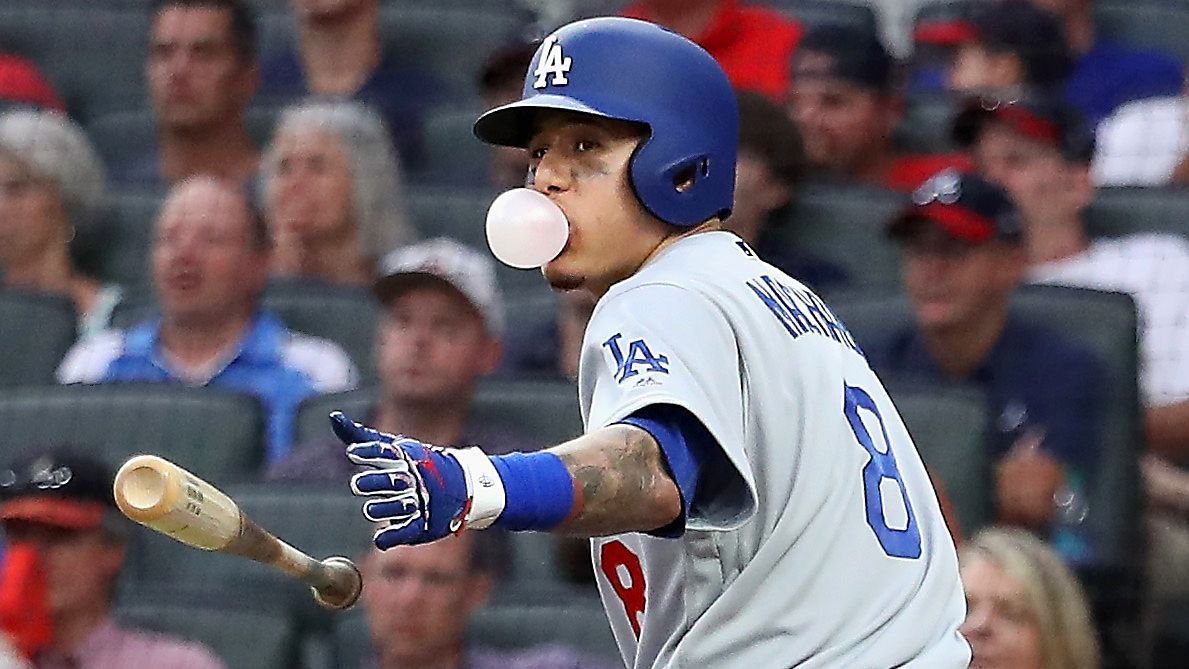 The White Sox slashed their payroll in recent seasons as they traded away players such as Chris Sale and Adam Eaton and went about the business of stockpiling prospects. This leaves them in perfect position to grow their payroll now, to make moves like the transaction they executed Friday, when they agreed to take on first baseman Yonder Alonso, a $9 million salary dump of the Cleveland Indians.
Alonso happens to be the brother-in-law of superstar free agent Manny Machado, and both players are represented by agent Dan Lozano. This move will feed industry theory that the White Sox are laying the groundwork for a significant, aggressive strike on either Machado or Bryce Harper, the two most prominent players available.