RB Chris Carson of Seattle Seahawks not expected to miss time with injured finger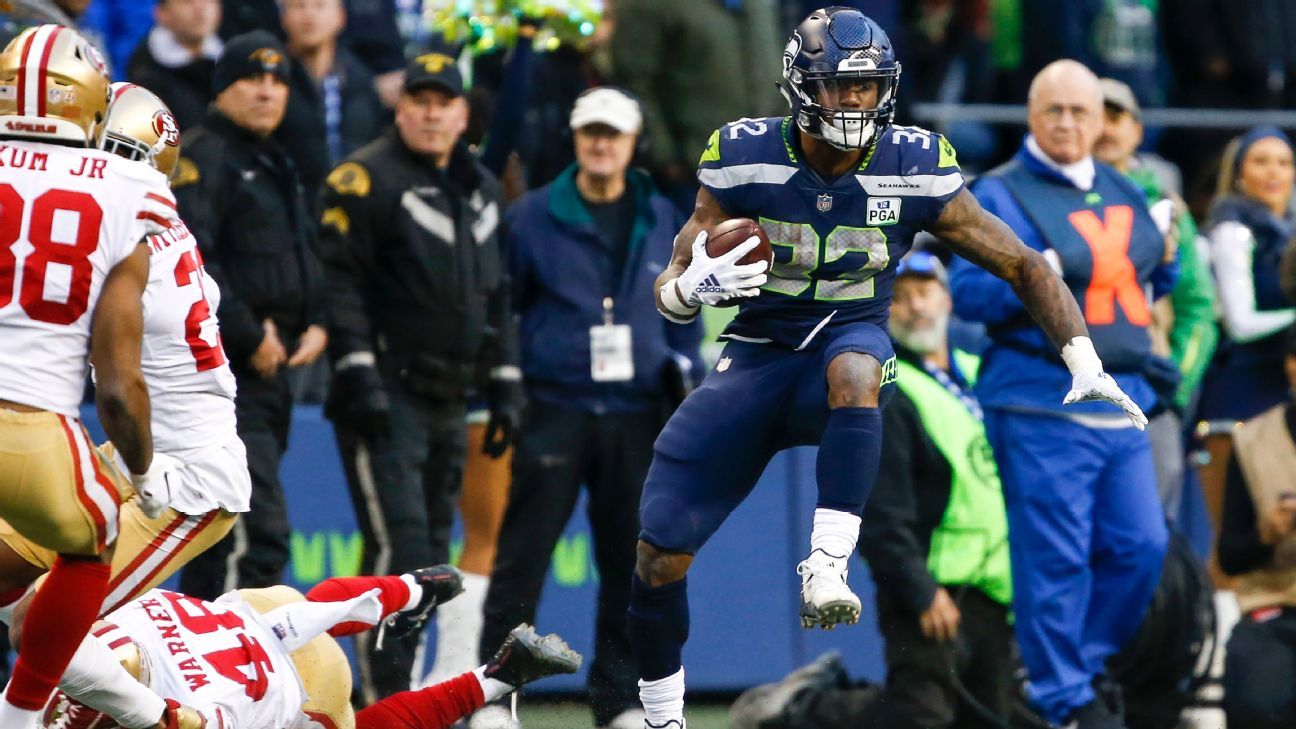 RENTON, Wash. — The Seattle Seahawks don't expect running back Chris Carson to miss any time because of the finger that he dislocated Sunday.
They won't be as fortunate with right guard D.J. Fluker. Coach Pete Carroll said Monday that "it's going to be a little bit" before Fluker can return from his hamstring injury.
"It's basically a first-degree strain, and so we'll see how that works," Carroll said of Fluker. "That's a couple weeks usually. We'll see what happens. I don't know if he can do better than that or not. We'll see."
Carson and Fluker were injured in the fourth quarter of Seattle's blowout win over the San Francisco 49ers at home on Sunday. Carroll said postgame that the injury was to Carson's index finger, and Carson said it required stitches, though neither seemed overly concerned that it could sideline him beyond Sunday. Carroll confirmed Monday that it shouldn't.
"He came out fine in the game other than his finger, and it should be OK," Carroll said. "He should be able to play."
Carson leads the Seahawks with 704 rushing yards and four touchdowns. He has a chance to be the team's first 1,000-yard rusher since Marshawn Lynch topped that mark for the fourth consecutive season in 2014.
Fluker's absence deals a blow to the NFL's top-ranked rushing offense. However, the Seahawks had neither Carson nor Fluker in the lineup when they ran for a season-high 273 yards in a loss at the Los Angeles Rams last month.
Jordan Simmons started in that game and will take over again for Fluker, according to Carroll. Simmons went undrafted in 2017 after an injury-plagued college career at USC.
Carroll didn't mention 2017 second-round pick Ethan Pocic as an option at right guard until he was asked about him.
"Jordan jumped in the game and did a nice job this week again and seems to be moving in the right direction to be a really viable option for us," Carroll said. "He didn't get that much practice time, so when he does get the practice like he did in the Rams week, he did a very good job with it. So we're going to count on him playing and see how that goes."
The Seahawks (7-5) will have linebacker Mychal Kendricks available Monday night when they host the Minnesota Vikings (6-5-1), their fellow NFC wild-card hopeful. Kendricks' NFL suspension for his role in insider trading officially ended Monday.
Kendricks recorded 15 tackles and two sacks in three games before the league indefinitely suspended him. His ban ended up covering eight games plus Seattle's bye week, though he was allowed to practice with the team over the past two weeks.
"He was very effective in a short amount of time when he played for us before and we're anxious to get him back out there," Carroll said of Kendricks. "He's really been hungry to get out and do something, help us."
The Seahawks waived linebacker Emmanuel Ellerbee on Monday, presumably to clear a roster spot for Kendricks.
The Seahawks had signed Kendricks while K.J. Wright, their longtime starter at weakside linebacker, was recovering from arthroscopic knee surgery. Wright missed the first six games and the past three. He was out of town last week receiving an unspecified treatment on his injured knee.
"He had a very successful week of rehab [with] the procedures he went through, and we're hoping that he'll be able to get going," Carroll said of Wright. "He has not done a lot of running yet. That's not been a part of the process, so this week [he] starts the conditioning stuff [again]. I don't know how much he'll get to do this week. We'll just have to see how he feels, and I don't know that yet."
Austin Calitro made a career-high 10 tackles while starting at the weakside spot on Sunday.
Carroll said he expects defensive tackle Shamar Stephen (foot) and fullback Tre Madden (chest) to be back this week from the injuries that kept them out of the 49ers game.
Oft-injured running back C.J. Prosise will have abdominal surgery, Carroll said. He was placed on injured reserve last week.
Zack Martin, Dallas Cowboys OL, missing first game ever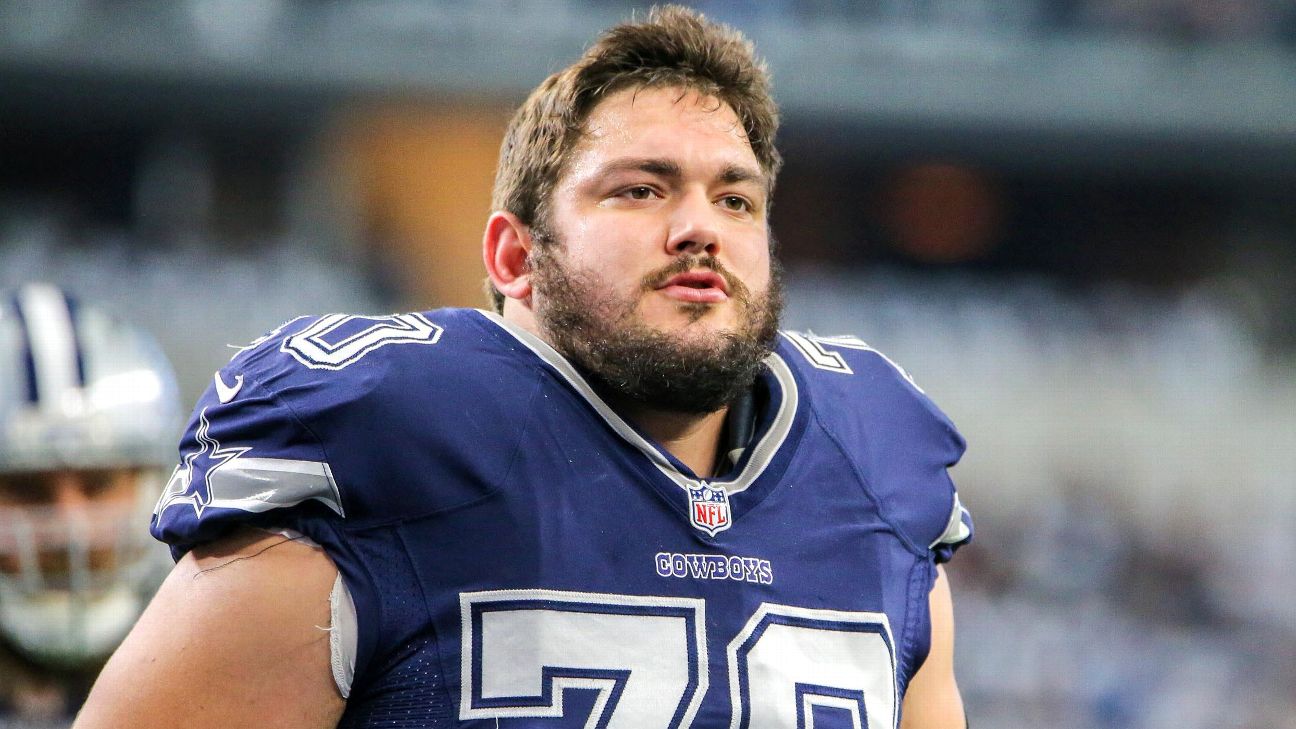 For the first time in his career, Dallas Cowboys Pro Bowl right guard Zack Martin is inactive as he deals with a sprained MCL in his left knee.
Martin, an Indianapolis native, will be out for the Cowboys' road game against the Indianapolis Colts in what will be his first missed game at any level — high school, at Notre Dame or in the NFL.
He will be replaced in the starting lineup by Connor Williams.
Martin suffered the knee injury last Sunday against the Eagles and doctors determined that he did not need surgery, but he does need rest to return later this season. Martin wanted to try to play, especially in Indianapolis, where he is from. But the Cowboys are taking the smart approach and now Martin will do something he never has before.
Martin played every game at Bishop Chatard High School in Indianapolis, then every game at Notre Dame, then every game with the Cowboys. But when Martin hobbled off the field last Sunday, it meant that he would not get to play in his hometown.
Fantasy football – NFL Week 15 inactive players for Sunday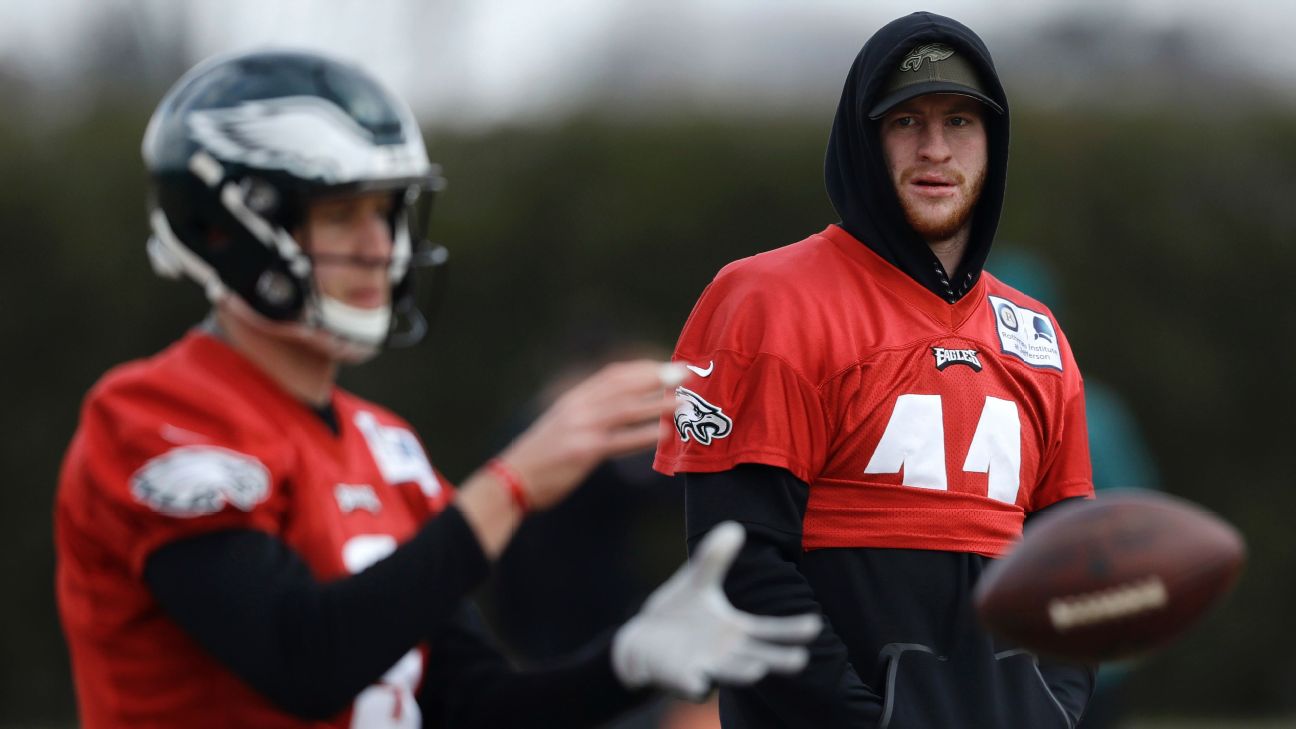 Denver Broncos coach Vance Joseph defends kicking field goal on fourth-and-1 vs. Cleveland Browns — 'I wanted points there'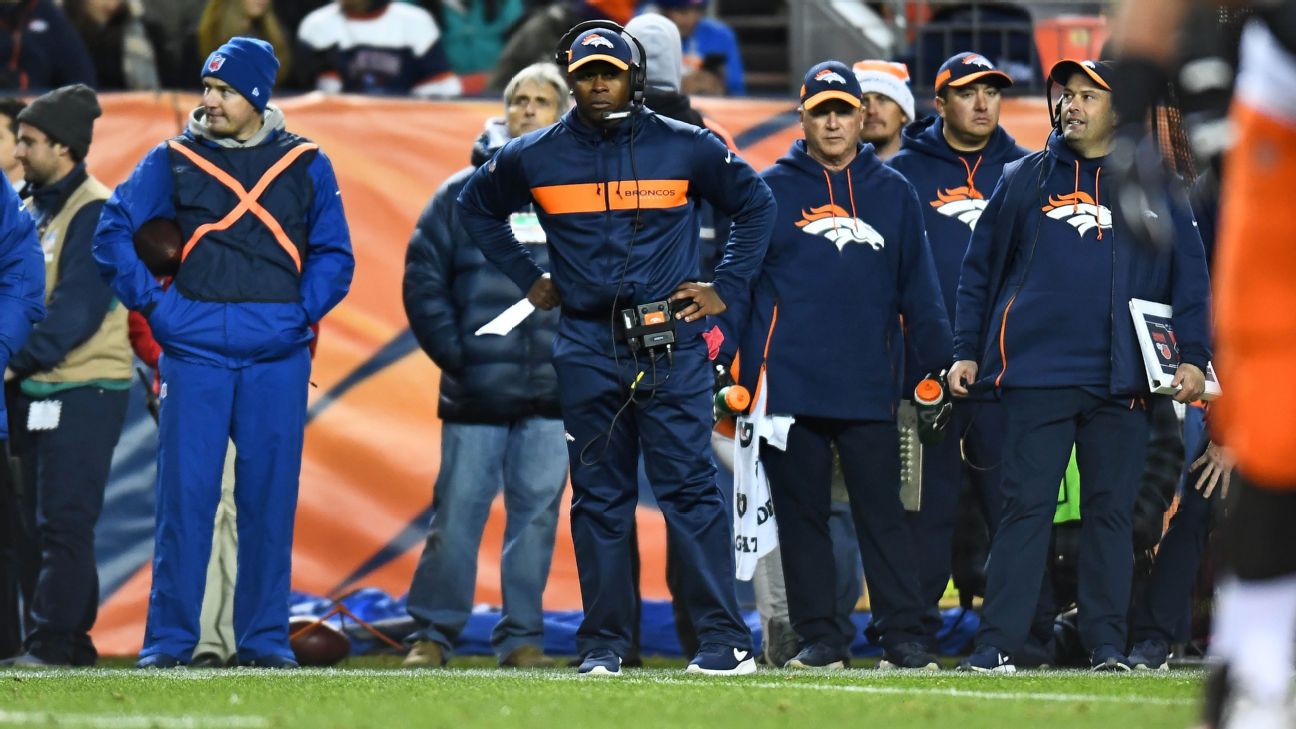 DENVER — The Denver Broncos went with math over a gut feel Saturday night, and many of their faithful left the 17-16 loss to the Cleveland Browns talking about a fourth-and-1 on which the team didn't go for it in the closing minutes as the Broncos dropped to 6-8 and the brink of postseason elimination.
With 4 minutes, 39 seconds remaining, trailing 17-13 and with a fourth-and-1 on the Cleveland 6-yard line, Broncos coach Vance Joseph sent kicker Brandon McManus out for a field goal as boos cascaded down from the stands.
"I wanted points there," Joseph said. "Had about 4:35 to go in the game. We had one timeout and the two-minute warning. I trust our defense to get a stop there, OK. If we don't get points there, a touchdown has to win it. It was my decision — take points."
McManus made the 29-yard field goal — after a delay of game penalty — and the Broncos did get the ball back after their defense stopped the Browns deep in Denver territory, but the Broncos couldn't move the ball past the 50-yard line to kick a game winner.
Broncos quarterback Case Keenum said he was confident that the Broncos could have converted the fourth-and-1, but he added that he was angry he didn't get the offense in position for the game winner after the team got the ball back.
"Yes, I felt confident [we would have converted the fourth down]," Keenum said. "I wanted to convert third down. That's what I wanted to do. [Joseph] felt like the defense would get a stop, and [we would] get the ball back, and they did. They got a stop, and we got the ball back. I can't complain. I had the ball in my hands with a chance to win the game. That's all you can ask for."
Joseph said "absolutely" the Broncos' back-to-back runs for just 2 yards and no gain on the two plays before the field goal influenced the decision.
"Absolutely, the third-down play didn't look great, and we had points," Joseph said. "Again, I trust our defense to get a stop the next drive, and we did … hoping we get a stop there and get the ball back."
While the Broncos' defense held on a Browns fourth-down play on the next Cleveland possession, that stand came at Denver's 13-yard line after Browns running back Nick Chubb gained 53 yards on six carries on the drive. That included a 40-yard run on the first play of Cleveland's drive.
"That last drive, what was it: 75 yards rushing?" Broncos linebacker Von Miller said. "We can't allow that."
In five plays, the Broncos were able to go from their own 13-yard line to earn a first-and-10 at the 50-yard line with 52 seconds to play. Joseph said he believed the Broncos needed to get to the Cleveland 42-yard line, at minimum, for McManus to have a chance at a game winner.
Keenum spiked the ball on first down and threw two incompletions to give the Broncos a fourth-and-10 from the 50. Keenum took a low snap in the shotgun and was swarmed under by the Browns' rush for a sack to end the Broncos' chances.
"I'm still pretty emotional about it," Keenum said. "Man, that's what I dream about. Man, that's what I want. I want the ball in my hands with a chance to win the game … to get that close, it pisses me off … Lot of anger at myself. There's some plays I could make that I didn't."