Bruce Allen — Redskins' investigation of Reuben Foster found 'a side of the story that is different'
PHILADELPHIA — Washington Redskins team president Bruce Allen said the team conducted its own investigation into linebacker Reuben Foster, and that led them to feel secure that there is more to his story than has been reported, according to Monday Night Football's Lisa Salters.
Allen said that after researching Foster's incident in Tampa — he was arrested for domestic violence on Nov. 25 — they "heard a side of the story that is different."
The Redskins claimed Foster three days after he was arrested and two days after he was released by the San Francisco 49ers. It led to intense criticism and questions about why the team would claim him rather than waiting to see how the legal proceedings unfolded.
But the Redskins said they didn't know they'd be the only team to put in a waiver claim. The NFL placed Foster on the Commissioner's exempt list, so he can't play and can only attend meetings and get treatment. The Redskins did not talk to anyone with the Tampa police or the alleged victim.
In a statement issued after claiming Foster, senior vice president of player personnel Doug Williams said the Redskins had "candid conversations" with some of the Alabama players on the roster. The Redskins have seven players from Alabama, where Foster played. Five defensive players were college teammates of Foster's.
Multiple people in the organization have said that the Redskins knew they'd be criticized for claiming Foster. Allen reiterated that belief.
"We knew there would be assumption of guilt," Allen said.
The Redskins also know Foster might never play for them, depending on what happens legally and with the NFL. Foster was cleared earlier this year of a similar charge when the same victim recanted her story.
If Foster does play, Allen said he doesn't know whether his play will outweigh the public relations hit.
"We're going to see," he said. "We are not trying to put a thumb on the scale. We'll let it play out."
Allen also said that regardless of what happens, the team will provide Foster the necessary support.
"I like what we have in the organization to help someone," Allen said. "If he never plays for us, we will help the young man with his future."
Kobe Bryant gives Cleveland Browns pep talk before playing Denver Broncos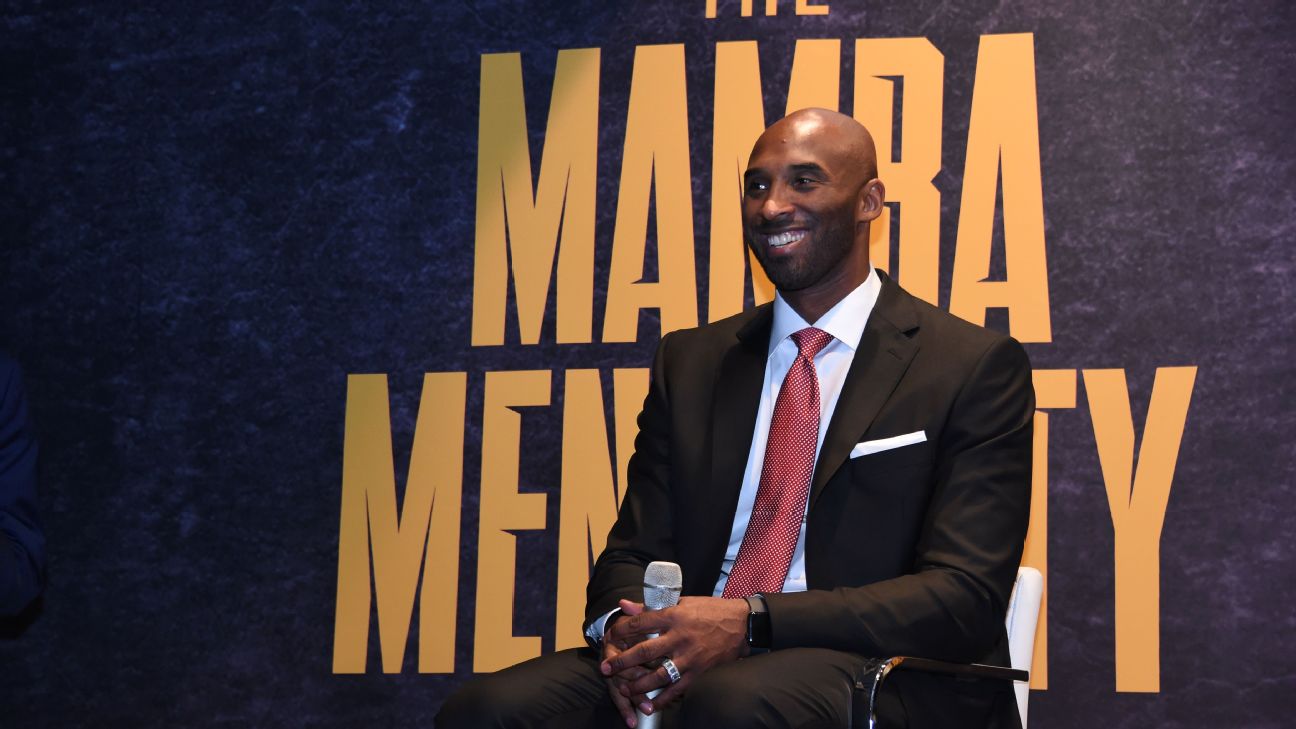 The Cleveland Browns, getting ready for a prime-time game in Denver, had a special guest at their team meeting Friday — one who knows a little bit about Showtime.
Former Lakers superstar Kobe Bryant spoke to the team for about an hour at its hotel, then took questions from the players.
S/O to @kobebryant for stopping by our team meeting today to talk about the #MambaMentality! pic.twitter.com/PMD7DmDbOW

— Cleveland Browns (@Browns) December 15, 2018
Bryant, whose relentlessness and competitive drive were hallmarks of his career, talked about the "Mamba Mentality," and what motivates him.
The Browns (5-7-1), have won three of their past four games and are coming off a 26-20 victory over the Carolina Panthers. They play the Broncos at 8:20 p.m. ET Saturday.
'Nutcracker' and helping homeless give Josh Norman a mental break – Washington Redskins Blog
ASHBURN, Va. — He won't be dancing with any stars, but he will continue to dance. Washington Redskins cornerback Josh Norman will make a cameo appearance in a local production of "The Nutcracker" on Friday night.
It's a way for Norman to raise a little money for his foundation; it's also a way for him to stay mentally fresh during a turbulent time for the Redskins, losers of four games in a row.
That's also why he spent Wednesday night handing out clothing items at several homeless shelters in Washington. He called that an early birthday gift. Norman said he decided to do this the previous night while sitting at home on his couch. Norman, who turns 31 Saturday, said he wanted to do this in lieu of doing something else for his birthday.
"What else is there for me to get?" he said.
• Inside Steelers' 'play that never happened'
• Lamar Jackson learning risks of running
• Rams need Goff to return to MVP level
• 'Nutcracker' gives Josh Norman mental break
• Cowboys have good problem at linebacker
• NFL playoff picture: Who's in, who's out
The past several weeks have been filled with stories about devastating injuries and the waiver claim of linebacker Reuben Foster and players upset with one thing or another — their role, the coaches, teammates, fans. Wednesday provided perspective and respite.
"You always have to think positive," Norman said. "I deal with it by helping other people out. It's pretty cool when you can do that, give back to other people. Helps out a lot."
Norman said the people he was handing out items to did not recognize him.
"They finally found out," he said. "They were like, 'Oh, shoot, you come down to see us?' I was like, 'Yeah, man, I came down to chop it up with you guys.' Took a couple pictures, signed some autographs. It was just really cool and refreshing and rejuvenating. You ask why I come in and keep high spirits. It's because I can do things such as that. It's much bigger than football. It's just cool."
And "The Nutcracker" helps him out, too. The Loudoun Ballet Performing Arts Co. approached him earlier this year about performing as a special guest. His one and only appearance as the Arabian Prince is Friday night. Half the proceeds will go to his Starz24 Foundation. Norman was on "Dancing with the Stars" earlier this year. While training for the show, he met some of the dancers at the LBPA.
When he was on the ABC show, Norman flew across the country and would return in time for Redskins spring practices. For the ballet, he has practiced once a week (on his off day) for a little more than a month at a local high school, he said.
"It's cool; it's something to do," he said. "I've got to be doing something."
He also knows some fans will be upset that he has spent part of his off time in a non-football activity at a time when the Redskins are losing.
"How are we held to a higher standard than a doctor or a physician?" he said. "I do what I do anyway."
Jacksonville Jaguars release safety Barry Church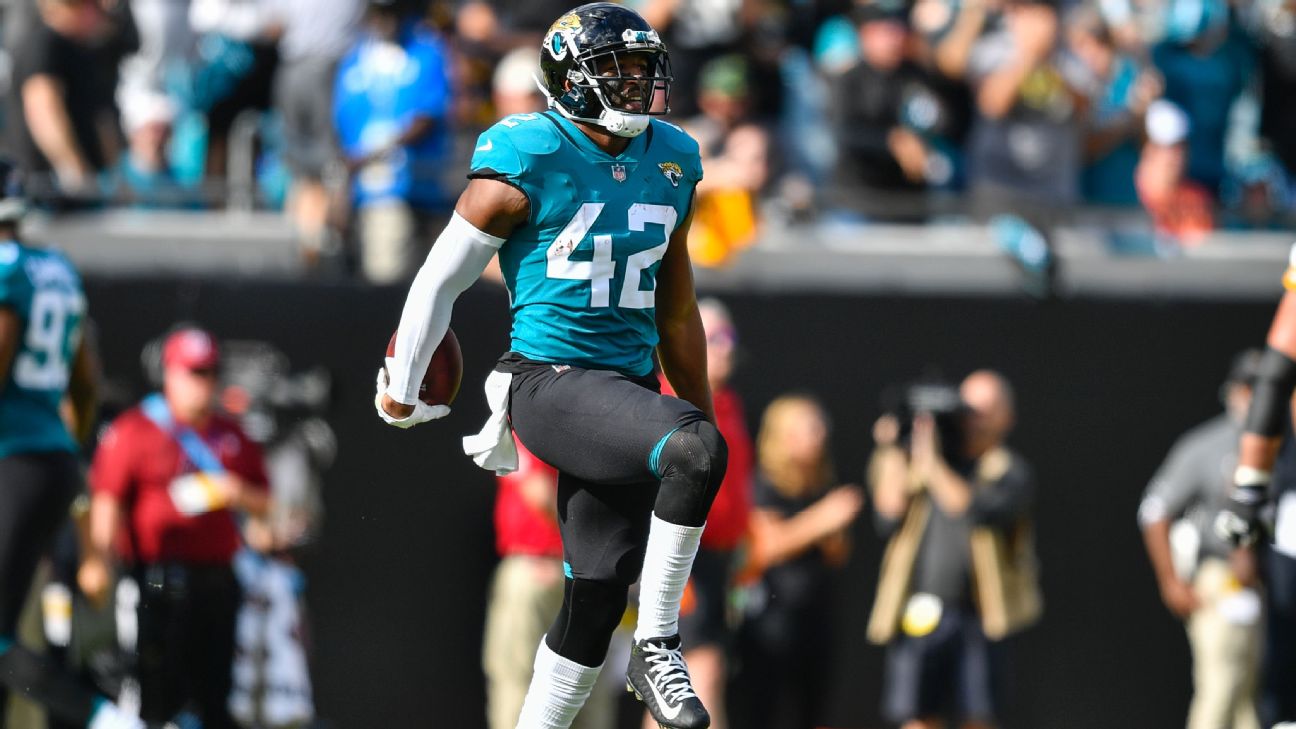 JACKSONVILLE, Fla. – The Jacksonville Jaguars released veteran safety Barry Church on Friday afternoon, one week after he was a healthy scratch against Tennessee.
Church's release was a bit of a surprise even though he had lost his starting job, though the move allows him to possibly land with another team to finish out the season. It was one of several moves the Jaguars made on Friday afternoon. They also activated offensive tackle Josh Wells from injured reserve, promoted defensive lineman Lyndon Johnson from the practice squad, placed offensive lineman Josh Walker on injured reserve with an ankle injury, and waived tight end Niles Paul from injured reserve.
Church signed a four-year, $21.6 million contract with $12 million guaranteed in March 2017 and hadn't missed a game with the Jaguars until last Thursday. He lost his starting job in Week 13 to rookie Ronnie Harrison because of mistakes in coverage, and the Jaguars made him inactive for their Week 14 game at Tennessee, which the Jaguars lost 30-9.
Church had 38 tackles, two pass breakups and one interception this season. He had a career-high four interceptions and eight pass breakups to go along with 72 tackles in his first season with the Jaguars.
Church spent the first seven seasons of his career with Dallas. He originally signed with the Cowboys as an undrafted rookie free agent out of Toledo.