New York Mets and Seattle Mariners are close to a deal involving Robinson Cano, according to reports
The New York Mets and Seattle Mariners are closing in on a trade that would send All-Star closer Edwin Diaz and former All-Star Robinson Cano to New York, with the Mariners getting top prospects from the Mets, according to multiple reports.
Among the Mets prospects being mentioned in the talks are right-hander Justin Dunn, a first-rounder in 2016, and outfielder Jarred Kelenic, the sixth overall pick in 2018. Second baseman Jeff McNeil has also been mentioned, as well as veterans with big contracts such as right fielder Jay Bruce, left-handed starter Jason Vargas and right-handed reliever Anthony Swarzak.
Diaz, 24, is the prize in the deal. He had a 1.96 ERA and led the majors with 57 saves last season.
The Athletic first reported the Mets were close to a deal for Cano and Diaz.
Cano, an eight-time All-Star at second base, signed a 10-year, $240 million contract with the Mariners in December 2013 — when the Mets current GM Brodie Van Wagenen served as Cano's agent, along with Jay-Z's Roc Nation.
Cano, 36, was suspended for 80 games last season for PEDs. He hit .303 with 10 home runs and 50 RBIs in 80 games.
The Mariners are seeking to get rid of as much of the five years and $120 million remaining on Cano's contract as possible. According to reports, they were not looking to trade Diaz when the off-season began, but began to consider it because attaching him to a deal would make it easier to get rid of Cano's contract.
Cano has a no-trade clause, but most think he would waive it to return to New York, where he starred for the Yankees from 2005 to 2013.
Matt Adams returning to Washington Nationals on one-year deal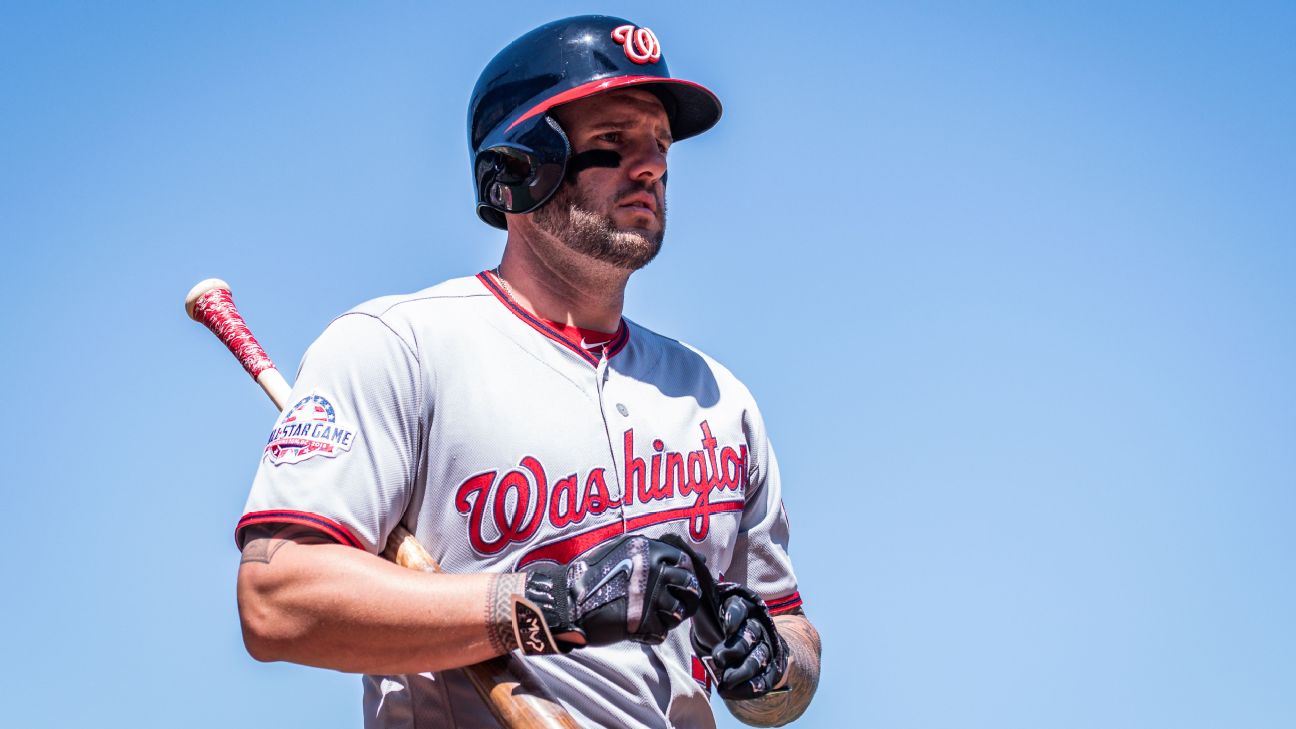 First baseman Matt Adams is returning to the Washington Nationals on a one-year, $4 million deal, according to multiple reports.
The left-handed slugger finished last season with the St. Louis Cardinals after being waived by the Nationals in a salary dump in August.
Adams, 30, hit .239 with 21 home runs for the season, averaging .257 with 18 home runs in 94 games with the Nationals.
He gives the Nationals some left-handed power off the bench and relief for Ryan Zimmerman at first.
In seven seasons with the Cardinals, Atlanta Braves and Nationals, he has 96 home runs, 332 RBIs and a .266 average.
Top spenders Red Sox owe nearly $12 million in luxury tax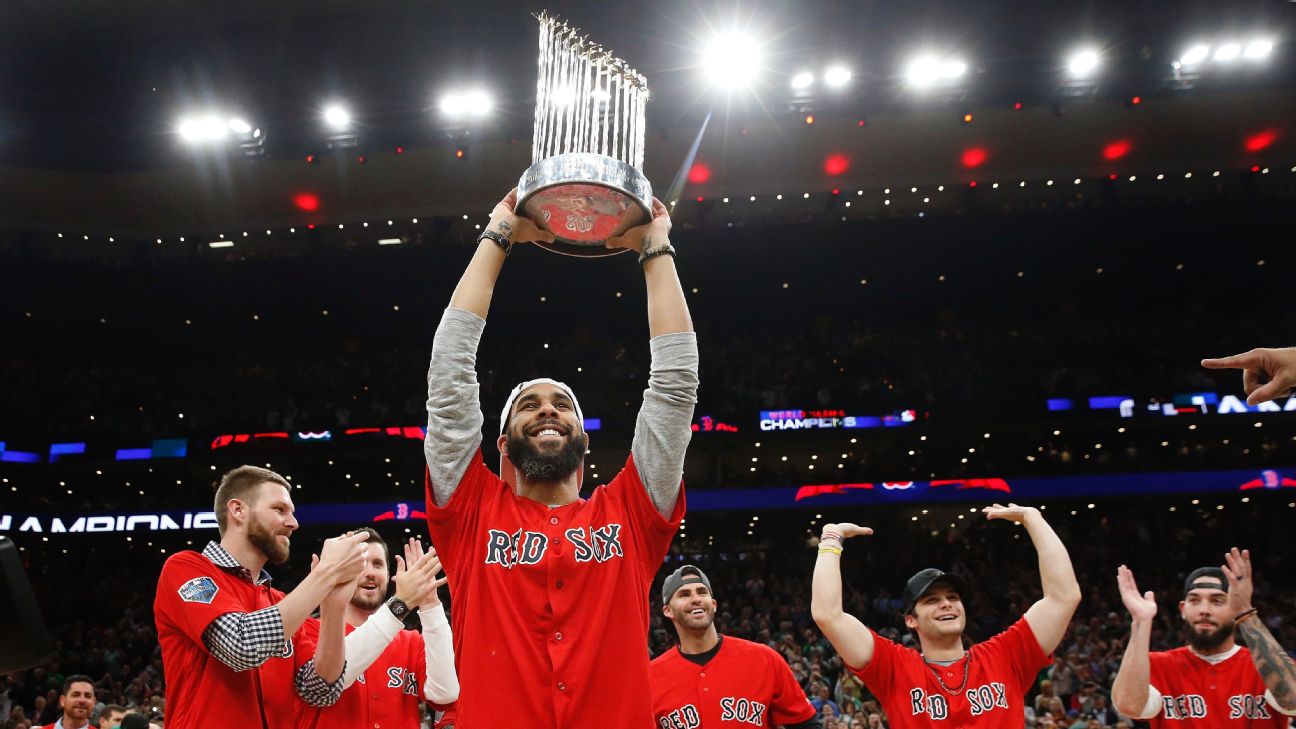 NEW YORK — The World Series champion Boston Red Sox owe $11.95 million in luxury tax for having baseball's top payroll.
That's according to final calculations by the commissioner's office obtained by The Associated Press. The only other team that owes is the Washington Nationals, who must pay $2.39 million.
Because Boston was more than $40 million over the tax threshold, it also became the first team to incur a new penalty put in place for the 2018 season: the top Red Sox selection in next June's amateur draft will be dropped 10 places.
Boston's top pick had been projected to be No. 33 overall before the penalty.
The New York Yankees dropped under the threshold for the first time, and the Los Angeles Dodgers fell below for the first time since 2012.
White Sox have limits on Manny Machado, Bryce Harper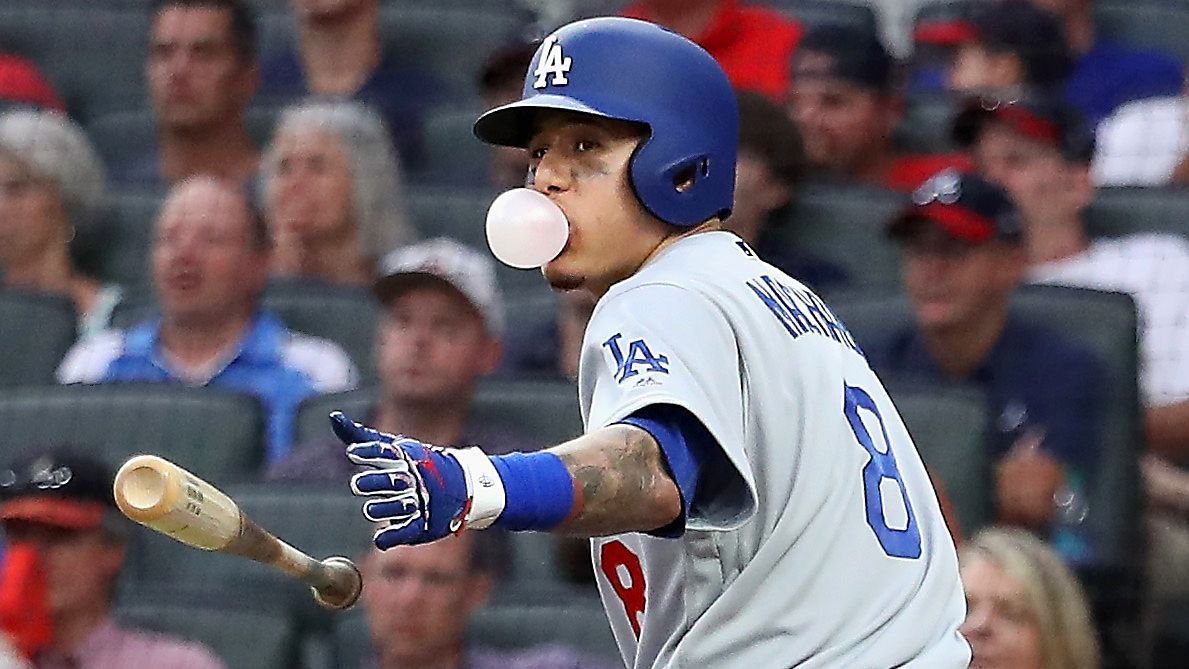 The White Sox slashed their payroll in recent seasons as they traded away players such as Chris Sale and Adam Eaton and went about the business of stockpiling prospects. This leaves them in perfect position to grow their payroll now, to make moves like the transaction they executed Friday, when they agreed to take on first baseman Yonder Alonso, a $9 million salary dump of the Cleveland Indians.
Alonso happens to be the brother-in-law of superstar free agent Manny Machado, and both players are represented by agent Dan Lozano. This move will feed industry theory that the White Sox are laying the groundwork for a significant, aggressive strike on either Machado or Bryce Harper, the two most prominent players available.