19 predictions for the 2019 NFL offseason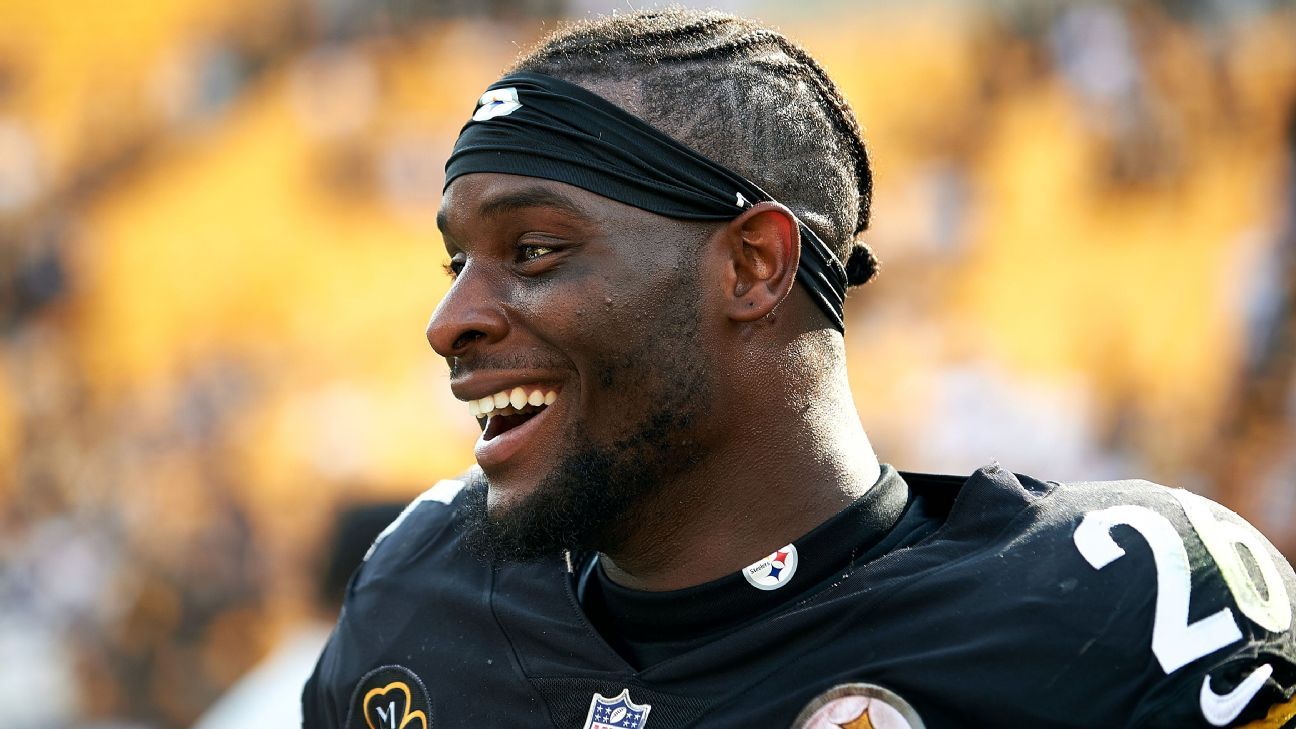 It's only the midpoint of the NFL season, but let's be honest: There are plenty of fan bases already looking ahead to the 2019 offseason.
No offense intended there to any particular team nor certainly to the fact that surprise turnarounds are possible. But if you're a fan of the Raiders, the 49ers, the Cardinals, the Bills or either New York team, you're kidding yourself if you haven't already started thinking about the draft, free agency, a potential coaching change … some offseason storyline that will affect the team you love.
So as we roll out our midseason look backs and look aheads, we thought it would be fun to take a look WAY ahead and make some predictions for what's to come once the season is over.
Without further ado, here are 19 way-too-early predictions for the 2019 offseason:
---
The Cowboys franchised Lawrence last year because they wanted to see if he could do it again. Well, he's doing it again, which means they should pay up now and give Lawrence one of those fancy new $20-million-a-year pass-rusher contracts. I think they will, even though they also have to sign Amari Cooper, Byron Jones and of course Prescott. They have plenty of cap space, and the bet here is that Prescott does his extension in the Dalton/Bortles/Keenum range rather than insisting on a Cousins/Ryan/Rodgers deal.
2. Lawrence will pace the market but won't be the only pass-rusher cashing in
Jadeveon Clowney is in his walk year. Ziggy Ansah, like Lawrence, was franchised this year and will be on the market. Dee Ford has eight sacks already and his deal is up at the end of the season. Frank Clark and Brandon Graham will be on the market. The pass-rushers are going to dominate in free agency, and those who make it to the market are going to benefit big time from waiting out this year until Aaron Donald and Khalil Mack reset the market.
3. The defensive line bounty will keep flowing into late April
Yeah, it's a defensive line draft! That might not sound as sexy as a big quarterback draft, but with offenses all over the league dropping 30-40 points a week, teams are going to be salivating at the prospect of drafting big, fast, athletic dudes who can help them scheme ways to stop them. Houston's Ed Oliver and Ohio State's Nick Bosa lead a crop of college linemen who have defensive coordinators hoping things fall their way in the draft.
Oregon's stud quarterback will disappoint QB-needy teams at the top of the draft by deciding to return to school for another season, à la Andrew Luck in 2011, and see if he can make some playoff noise with the Ducks. The result is an even thinner draft QB class than expected.

5. The Broncos are the first team to pick a quarterback in the draft
The carousel spins. Case Keenum, coming off a disappointing season, will be thrown into a competition with a rookie (Will Grier?) who becomes the latest hope for John Elway to finally find a franchise quarterback. Most of the teams projecting to pick high in next year's draft (almost everyone but the Giants) won't be QB-hunting, which could work out well for Elway … if he finally picks the right guy.
By now, it should be clear to Giants management that it's time to move on from Eli Manning. Unfortunately, it wasn't clear last spring, when they were picking No. 2 and had their choice of four quarterbacks who eventually went in the first round. No such luck for 2019, so it's free agency, where they will be fortunate to find the 26-year-old Bridgewater, who knows Pat Shurmur from their time together in Minnesota. It'll cost 'em, because Bridgewater will be the top quarterback in a thin free-agent market. But they have to have someone, and Kyle "Leadfoot" Lauletta probably can't be the answer as early as 2019.
7. Le'Veon Bell will sign with the Texans
Houston might have fluked its way into half of the victories in its current six-game winning streak, but the result is a first-place team poised to make a run to the playoffs. It's also a team with a boatload of projected 2019 cap space and a quarterback on his inexpensive rookie deal. The Texans will be next season's Rams — the "all-in" offseason team trying to maximize Deshaun Watson's window. Watson, DeAndre Hopkins and Bell? Look out.
8. The Jets, Buccaneers, Cowboys, Broncos, Packers, Dolphins, Ravens and (obviously) the Browns hire new head coaches
The Green Bay and Baltimore situations are the most interesting, since Mike McCarthy and John Harbaugh, respectively, become instantly desirable candidates elsewhere and get new jobs à la Andy Reid when the Eagles let him go and the Chiefs scooped him up. Let's put McCarthy in Cleveland and Harbaugh in Denver. Dallas goes hard after Oklahoma's Lincoln Riley to replace Jason Garrett after missing the playoffs. Dolphins owner Stephen Ross goes hard after the OTHER Harbaugh, trying to lure Jim from Michigan with Jon Gruden-style megabucks. The coaching carousel is going to get weird.
9. Josh McDaniels will get at least one head-coaching interview but won't take a new job
It's just too soon, right? How can an owner trust that McDaniels won't flake post-Super Bowl again like he did on Indianapolis in February? How can prospective assistants trust that he won't leave them hanging if he changes his mind at (or past!) the last minute? McDaniels is still young, talented and well-regarded enough that teams will have him at or near the tops of their wish lists. And I believe he'll be a head coach in the NFL again at some point. But still … too soon.
10. Jameis Winston returns to the Buccaneers on a short-term extension
Winston reclaims the Bucs' starting QB job from Ryan Fitzpatrick at some point in the second half of this season. And while interception problems remain, the Bucs see no better option than to bring Winston back and give him yet another shot. But not for $20.9 million. They do what the Jaguars did last year with Blake Bortles, spreading out the money over a couple of years and keeping the salary low enough that they can get to work on that defense. Speaking of which …
11. The safety market bounces back, with Earl Thomas at the top
Thomas will be only 29 when the market opens next spring, and he'll be in demand. The Cowboys would do it if they didn't have so many of their own guys to sign. The Chiefs, Chargers and a bunch of other good teams will be in on him. But the Bucs throw him a bunch of money and sell him on the idea of a team that needs only a couple of stud pieces on defense to match its high-flying offense. Elsewhere, Lamarcus Joyner, Ha Ha Clinton-Dix and Tyrann Mathieu lead a loaded safety class while the Giants keep Landon Collins off the market with a franchise tag.
12. Jeers turn to cheers for Jon Gruden after the draft
Gruden is taking a lot of heat for the tear-down job he's doing in Oakland, and you can see why. He's tearing apart a team that was 12-4 two years ago so he can make it as strong as possible for when it moves to Las Vegas in two years. Pretty raw deal for the people who live where the team plays now, and the on-field product is dreadful. BUT … one of the results of Gruden's fire sale is that he has three first-round picks next year and two in 2020. This will enable him to maneuver in the draft to get basically whomever he wants. The entire draft will run through Gruden and center on the moves he wants to make. When it's over, he'll be praised for how he did, if only because the sheer volume of picks will enable him to draft guys everybody loves — and because almost every position will be a position of need!
13. The Seattle Seahawks sell for more money than any sports team ever
In the wake of Paul Allen's death, the team he owned goes up for sale, and fetches $2.6 billion, more than David Tepper just paid for the Carolina Panthers. The rule change the owners passed in October allowing cross-ownership of teams in different sports will increase the number of billionaires willing and able to bid, so the price goes up. Don't ask me who's going to buy them. I don't know that many billionaires.
But Frank Gore and Julius Peppers sign new deals and keep on playing, as if time affects everyone else in the world but them.
15. The league announces multiple international games featuring the Raiders
London? Absolutely. Mexico? Yup. Germany? Brazil? Hey, the Raiders need to play SOMEWHERE next season. Their Vegas stadium won't be ready yet and their lease in Oakland is up after 2018. They're negotiating with Oakland, but it's not going great, because why in the world would Oakland cut them any breaks at this point? Minimizing the number of real "home" games might be a creative way of getting a bridge deal. Hey, don't rule out the possibility of the Raiders just being a travel team for 2019. Remember, it's ALL about 2020 and beyond for the Raiders now. They'll obviously take any lumps they have to take in the meantime.
16. Eli Manning ends up in Jacksonville …
Sometimes, the obvious is the obvious for a reason. The Jaguars obviously need someone to come in and (VOTE FOR ONE: 1. push; 2. compete with; 3. mentor; 4. replace) Bortles, and Manning's connection with Tom Coughlin makes this an easy pairing that makes everyone happy. Except maybe Bortles.
Flacco has a tough time finding a job after the Ravens decide to move on to Lamar Jackson, but the situation in Miami is a muddle and Ryan Tannehill isn't locked in beyond this season. If Adam Gase is still coaching there, Flacco comes in as a backup to maybe compete for the job. If not, maybe he signs as the starter.
18. Drew Brees and Tom Brady announce they'll return for 2019
It's about time to speculate about which of these guys will play longer than the other, and whether they see it as a contest. But it feels almost certain that both will play beyond 2018, barring injury or a decision to retire after winning the Super Bowl. These decisions keep Sean Payton and Bill Belichick in their current jobs for at least one more year, of course.
This assumes a big 2018 finish for Mariota and the Titans, but he's heading into his fifth-year option season just like Winston is, and the worst-case is a Bortles-style extension for Mariota like the one we predicted for Winston. Best case is a whopper of a deal, which is certainly what Wilson will be in line for. Expect Wilson to surpass Aaron Rodgers and become the league's highest-paid quarterback. As for Goff, his fifth-year option season isn't until 2020, but the Rams' history (Robert Quinn, Todd Gurley) says they tend to do these things a year early. Goff should be the latest to benefit.
New Orleans Saints fear Dez Bryant tore Achilles tendon in practice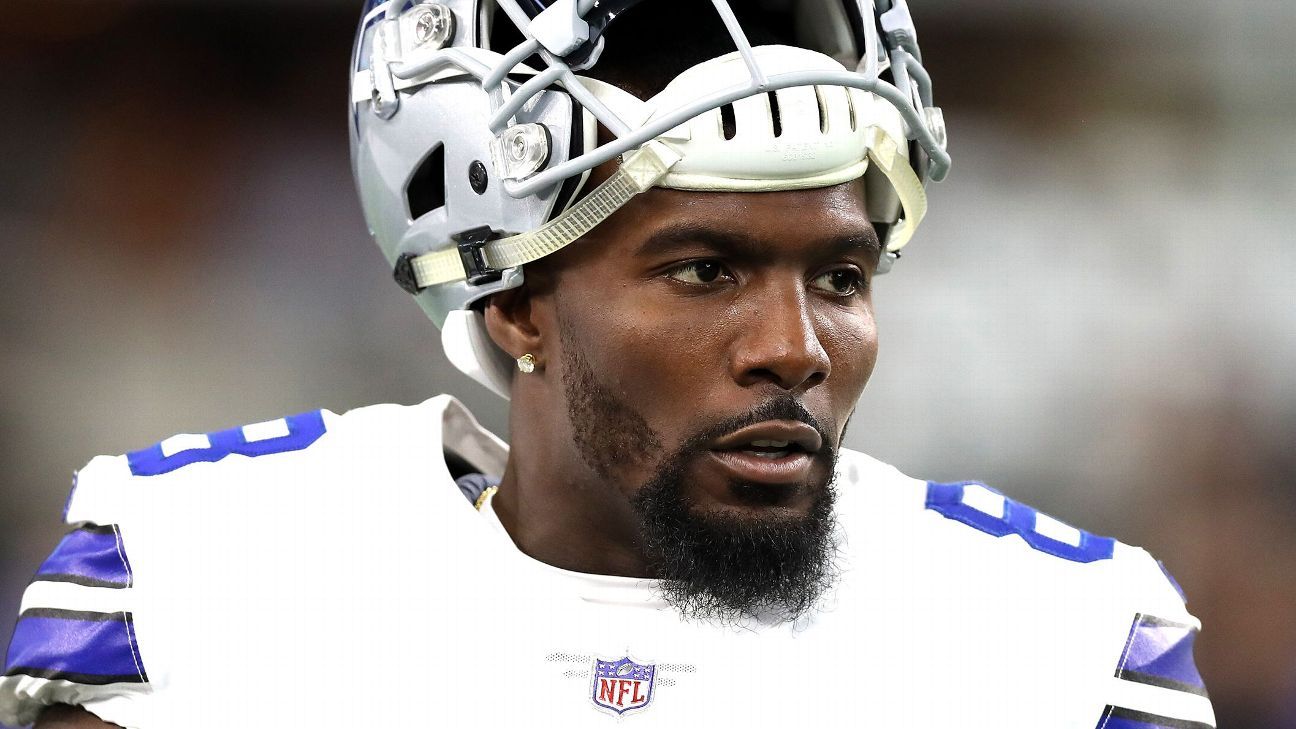 METAIRIE, La. — Just two days after Dez Bryant finally returned to the NFL, it appears that his 2018 season is now in jeopardy.
The New Orleans Saints fear that Bryant tore his Achilles tendon on the final play of Friday's practice, a source confirmed to ESPN NFL Insider Adam Schefter. The news was first reported by the NFL Network, which said Bryant will undergo an MRI.
But a source told Schefter that testing on Bryant's Achilles is considered "a formality," as doctors already believe it is torn. The Injury is expected to sideline Bryant for eight months, putting him on track to potentially be ready for training camp next year, when he will again be a free agent.
Bryant acknowledged the setback in a tweet on Friday afternoon, writing, "This is the ultimate test."
Things was just starting to heat up for me… I won't question the man upstairs… this is the ultimate test.. thank you everyone for the prayers

— Dez Bryant (@DezBryant) November 9, 2018
In the meantime, the Saints officially listed Bryant as limited in Friday's practice with an ankle injury. Head coach Sean Payton did not acknowledge the injury when asked about Bryant after Friday's practice, before the news broke.
Bryant, who turned 30 on Sunday, had not been with a team since he was released by the Dallas Cowboys in April. He practiced for the first time on Thursday.
The Saints could potentially turn to another decorated veteran receiver, Brandon Marshall, who also impressed the team during a Tuesday workout, according to Schefter. The Saints also auditioned veteran receiver Kamar Aiken on Tuesday before opting to sign Bryant.
Bryant was unlikely to play this week at Cincinnati, regardless, so the Saints don't immediately have to alter their game plan, with Michael Thomas and rookie Tre'Quan Smith as their top two receivers. But they will almost certainly look to add depth at the position next week after placing Cameron Meredith on injured reserve on Wednesday and Ted Ginn Jr. on IR last month.
The Saints could also activate undrafted rookie receiver Keith Kirkwood from their practice squad for added depth Sunday.
Meanwhile, for Bryant, this continues a tumultuous year that began with a messy divorce in Dallas. The three-time Pro Bowler was released in April when he was due to earn $12.5 million.
Bryant said Thursday that he had been working out and getting his body and mind right all season — but he also acknowledged that he was "thinking about preparing for the next year" before he got the call from Payton to come audition in New Orleans.
"Just lot of ups and downs," Bryant said when asked to describe the past two months. "Wanting to play football, thinking about playing football."
Bryant said he had turned down other opportunities to work out this season, without offering any specifics. He reportedly turned down at least one multiyear contract offer during the offseason.
When asked what made this situation different, Bryant had pointed first to the opportunity to play with "big GOAT" Drew Brees and "baby GOATs" Thomas and running back Alvin Kamara.
The 6-foot-2, 220-pound Bryant was among the NFL's best in his prime. He recorded three straight seasons of at least 1,200 yards and 12 touchdowns from 2012 to 2014, and he earned Pro Bowl invites in 2013, 2014 and 2016.
But his production had been slipping in recent years as he battled foot and knee injuries; he had 69 catches for 838 yards and six touchdowns in 16 games played last year. And the Cowboys were ultimately ready to move on from what executive vice president Stephen Jones described as a "fiery" personality that could sometimes be a "distraction."
Bryant rejected the notion Thursday that he would be a locker room chemistry concern.
"I'm always gonna be me, you know, who I am. I'm not a bad guy. I've always been a good guy. You can ask my teammates — my ex-teammates — how I am," Bryant said. "I love the locker room. It's like family. Every locker room that I've been in from middle school, high school, college to the pros, it's always been like a family. You have a natural bond. It's more than just being in the locker room, it's outside of it too."
Bryant signed a prorated contract that will pay him $600,000. He could have made up to $500,000 in incentives for reaching specific reception totals: $50,000 for catching 25 passes in the Saints' remaining seven games after Sunday; an additional $100,000 for 30 catches; $150,000 for 35 catches; and an additional $200,000 for 40 receptions.
Joe Flacco of Baltimore Ravens dealing with hip injury
OWINGS MILLS, Md. — Quarterback Joe Flacco's hip injury has put his status in question for the Baltimore Ravens' game against the Cincinnati Bengals on Nov. 18, a source confirmed to ESPN.
If Flacco is sidelined, rookie first-round pick Lamar Jackson likely would make his first NFL start.
Flacco injured his hip in the opening series of Sunday's 23-16 loss to the Pittsburgh Steelers. After the game, Flacco said the injury didn't affect him.
The Ravens (4-5) have lost three straight games and are on their bye. A loss to the Bengals would significantly diminish Baltimore's playoff chances.
Flacco has missed only six games in his 11-year NFL career.
The Athletic was the first to report news of Flacco's uncertain status.
ESPN's Adam Schefter contributed to this report.
Wildfires affect practices for Los Angeles Rams, Oakland Raiders
The Los Angeles Rams canceled practice and the Oakland Raiders were limited to just a walkthrough because of raging wildfires in California on Friday.
The Rams' top priority was to ensure the safety of players, coaches, staff members and their families, many of whom live in Ventura and Los Angeles County communities where an estimated 75,000 homes have been placed under evacuation orders because of the Woolsey Fire.
"We just felt like the most important thing was for the guys to be with their families, their wives and their kids and be that support structure and do things the right way and not have them come in and be totally distracted like I know I would be if I was in their role," coach Sean McVay said.
Forty-five people in the organization, including 20 players and coaches, were evacuated from their homes.
Meanwhile, the Raiders, affected by poor air quality stemming from the Camp Fire in Northern California, also adjusted their schedule from what was scheduled to be a full practice.
Raiders coach Jon Gruden said he "did not know" if the air quality might affect Sunday's home game against the Los Angeles Chargers.
"I just hope that the fires go away," Gruden said. "I'm more concerned about a lot of people that are being impacted by this. We'll react to whatever the circumstances are (regarding the game). Let's hope that, you know, this ends fast."
McVay said he realized the Rams' plans for the day would need to be altered when he was a on a text -message chain with coaches around 3 a.m. Friday morning, and defensive coordinator Wade Phillips and defensive line coach Bill Johnson said they had to leave their homes.
McVay said, to his knowledge, no one's home in the organization had caught fire.
Rams right guard Austin Blythe thanked first responders on Twitter.
Thank you to @VCFD, law enforcement and first responders for keeping everyone safe with their actions and quick information on evacuations last night as the fire tore through our community. Thinking about all those displaced this morning. I thank God for my family's safety.

— Austin Blythe (@ABlythe63) November 9, 2018
The Rams' practice facility at California Lutheran University has been unaffected by the fire.
The Rams (8-1) are scheduled to play the Seattle Seahawks (4-4) at the L.A. Memorial Coliseum on Sunday. The Coliseum, located 55 miles southeast of the practice facility, is unlikely to be affected by the fires or resulting poor air quality, but team executives have been in communication with the NFL, in case the situation were to change.
McVay said the Rams are scheduled to hold a Saturday morning meeting at the team hotel in Los Angeles, and that they will hold a 1 hour, 15 minute practice on the campus of the University of Southern California.
Elsewhere, the San Francisco 49ers moved Friday's practice in Santa Clara up an hour because of the air quality being affected by all the smoke. The team remains in contact with the NFL ahead of Monday night's game against the New York Giants.
"I've got to [pay attention to the wildfires], I've got kids," 49ers cornerback Richard Sherman said. "They're at school and I just talked to my wife, making sure they're not letting them go outside. Some of these schools, you would think it's common sense, but you've got to make sure when people are dealing with your kids. But there's a lot of crazy stuff going on out there today."
The devastating fires come a day after a mass shooting that claimed 12 victims at the Borderline Bar and Grill, which is just over 4 miles from the Rams' practice facility, and 7 miles from the team's headquarters in Agoura Hills.
ESPN's Nick Wagoner and The Associated Press contributed to this report.