Ivan Nova will start opening day for Pittsburgh Pirates, might not finish season with team
BRADENTON, Fla. — Ivan Nova will be the Pirates' Opening Day starting pitcher at Detroit on March 29. It is unclear whether he will remain with Pittsburgh through the entire season.
Following the offseason trades of 2013 NL MVP Andrew McCutchen and former 19-game winner Gerrit Cole, Nova is a veteran on a team that has turned toward youth. Nova is owed $8.5 million in each of the next two seasons as part of a $26 million, three-year contract.
"I said it when I signed here, and I still feel this way: This is [the] place I want to be," Nova said. "I love playing for the Pirates."
Acquired from the New York Yankees on July 31, 2016, Nova is 16-16 with a 3.82 ERA in 42 starts with Pittsburgh. Pirates manager Clint Hurdle calls the 31-year-old right-hander "the dean" of the rotation. Nova is four years older than any of the other projected starters, and his 69 wins in eight seasons are 24 more than the combined total of rotation mates Chad Kuhl (13), Jameson Taillon (13), Joe Musgrove (11) and Trevor Williams (eight).
Nova's first Opening Day start will be at Comerica Park, where he made his major league debut with two innings of relief on May 13, 2010.
"It's a privilege," Nova said. "Every starting pitcher's dream is to start the season for a team, be the Opening Day guy."
Nova reported to spring training considerably lighter than he was at the end of last season. He is hoping that leads to more consistency.
He was 3-2 with a 1.50 ERA in five starts last April while allowing one walk in 36 innings. He was 2-8 with a 5.83 ERA in 13 starts during the second half.
"I worked harder than I ever have in the offseason," Nova said. "I was upset about the way last season ended. I know I'm a better pitcher than that. I felt like I let team down and I let myself down too. I don't want to have another season like that."
Wilson Ramos, New York Mets reach contract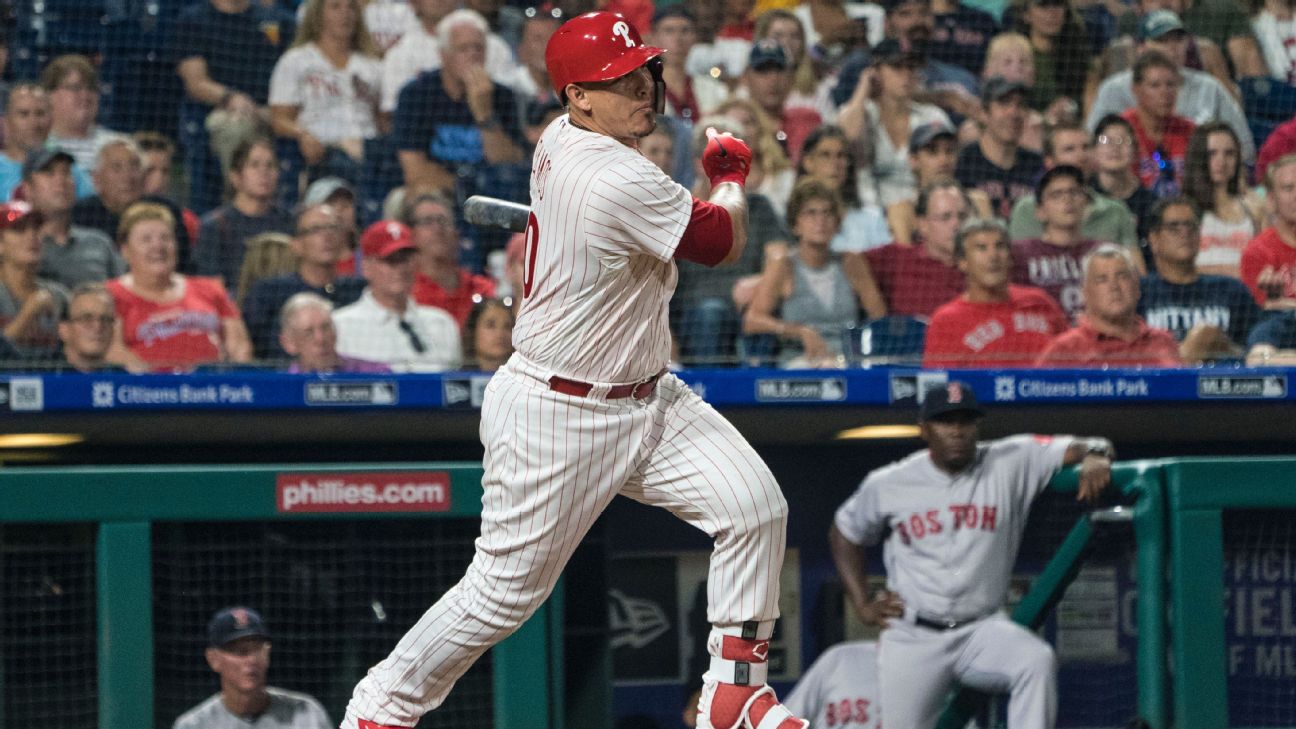 The New York Mets continued their busy offseason Sunday, agreeing to a two-year contract with veteran catcher Wilson Ramos, according to multiple reports.
The deal is pending a physical. Once completed, it will be worth a total of $19 million, according to Fancred.
Ramos, who was acquired by the Philadelphia Phillies from the Tampa Bay Rays at July's trade deadline, is solid defensively and is a proven commodity offensively with a career .273 batting average and 109 home runs.
The 31-year-old veteran, who made $10.5 million in 2018, batted .306 between the Phillies and Rays last season with 15 home runs and 70 RBIs.
Ramos also has been lauded for his veteran presence in the clubhouse and his ability to handle pitching staffs.
The two-time All-Star spent six-plus seasons with the Washington Nationals (2010-16) after breaking into the majors with the Minnesota Twins in 2010. He won a Silver Slugger award in 2016 after belting 22 homers with 80 RBIs and a .307 batting average with the Nationals.
The Mets had been rumored to be in the trade mix for catcher J.T. Realmuto, so the agreement with Ramos would seemingly take them out of the mix for the Miami Marlins All-Star.
Matt Adams returning to Washington Nationals on one-year deal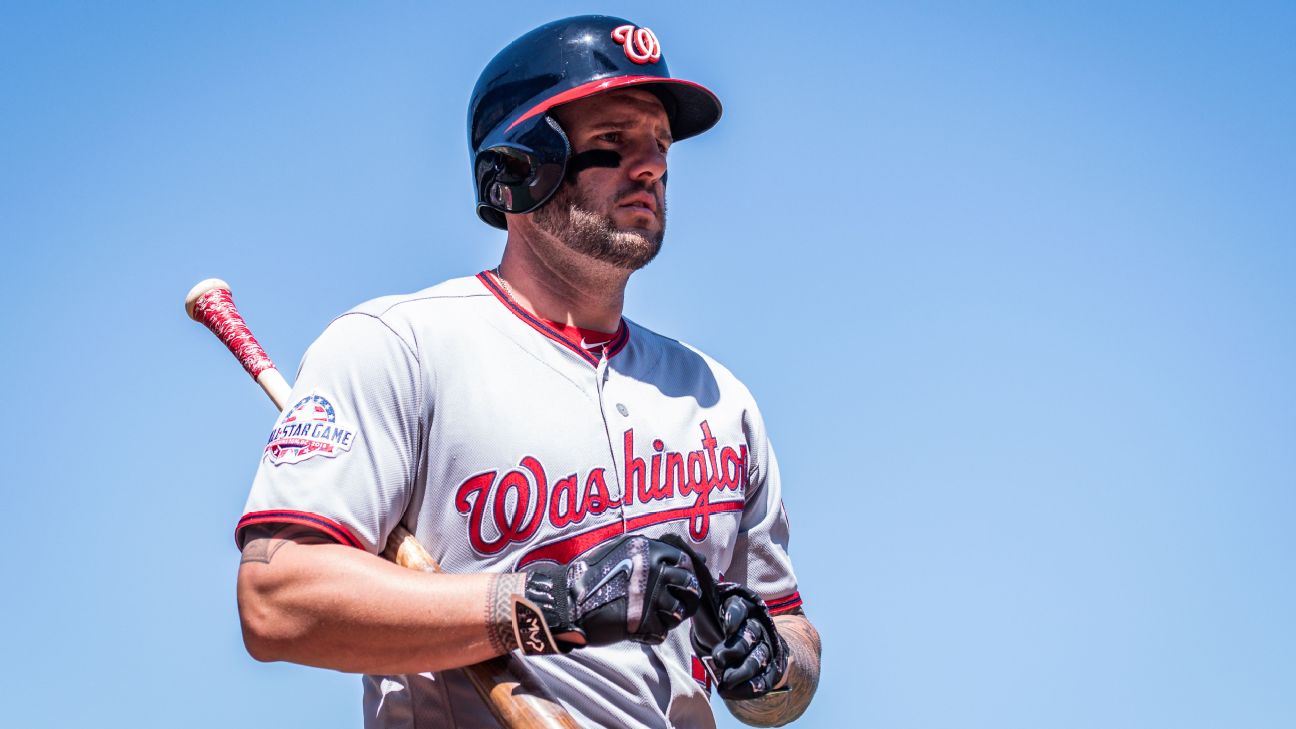 First baseman Matt Adams is returning to the Washington Nationals on a one-year, $4 million deal, according to multiple reports.
The left-handed slugger finished last season with the St. Louis Cardinals after being waived by the Nationals in a salary dump in August.
Adams, 30, hit .239 with 21 home runs for the season, averaging .257 with 18 home runs in 94 games with the Nationals.
He gives the Nationals some left-handed power off the bench and relief for Ryan Zimmerman at first.
In seven seasons with the Cardinals, Atlanta Braves and Nationals, he has 96 home runs, 332 RBIs and a .266 average.
Top spenders Red Sox owe nearly $12 million in luxury tax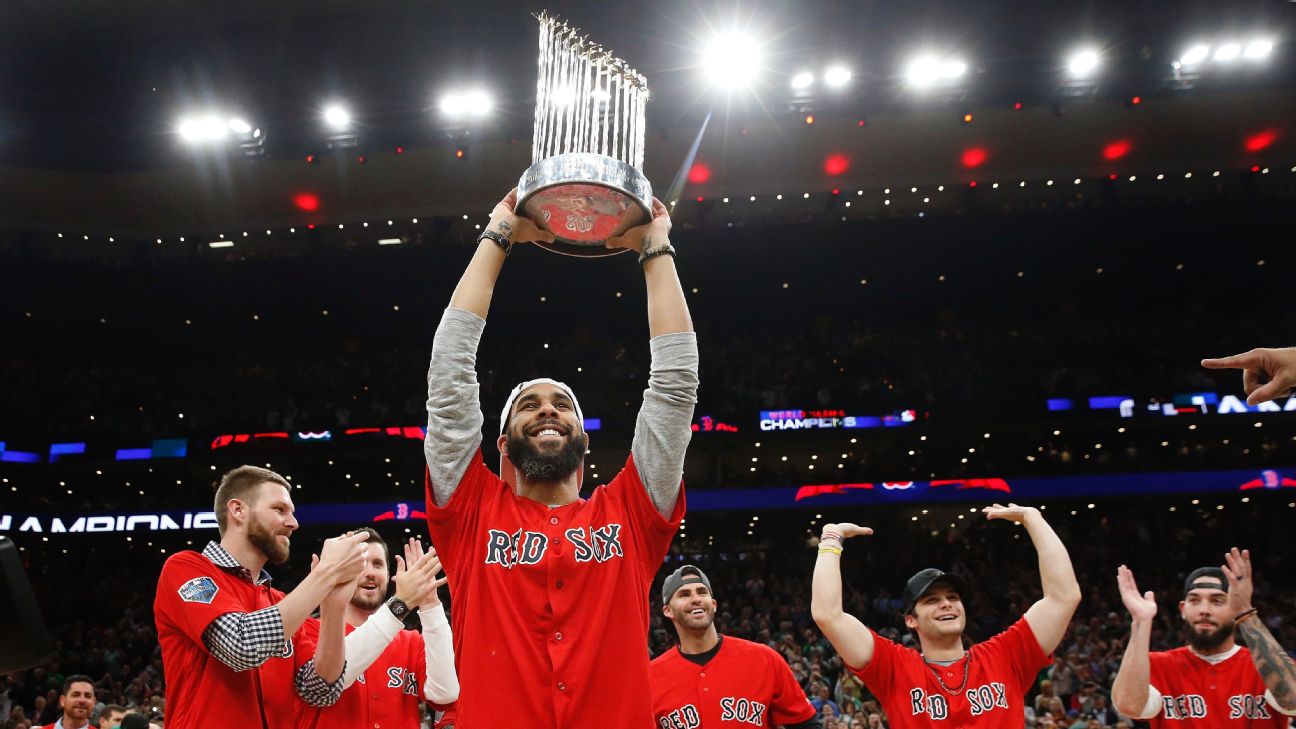 NEW YORK — The World Series champion Boston Red Sox owe $11.95 million in luxury tax for having baseball's top payroll.
That's according to final calculations by the commissioner's office obtained by The Associated Press. The only other team that owes is the Washington Nationals, who must pay $2.39 million.
Because Boston was more than $40 million over the tax threshold, it also became the first team to incur a new penalty put in place for the 2018 season: the top Red Sox selection in next June's amateur draft will be dropped 10 places.
Boston's top pick had been projected to be No. 33 overall before the penalty.
The New York Yankees dropped under the threshold for the first time, and the Los Angeles Dodgers fell below for the first time since 2012.