Bernie Sanders, Rob Manfred meet over proposed minor-league cuts
NEW YORK — Democratic presidential candidate Bernie Sanders met Monday with baseball Commissioner Rob Manfred to discuss MLB's proposal that would drop 42 minor league teams from their leagues after the 2020 season.
MLB is negotiating a new agreement with the National Association of Professional Baseball Leagues, the governing body of the minors. The initial proposal would primarily impact lower-level teams in short-season leagues.
Sanders, a senator from Vermont, sent Manfred a letter on Nov. 25 calling the plan "an absolute disaster for baseball fans, workers and communities throughout the country."
MLB issued a statement Monday saying it "understands that we have an obligation to local communities to ensure that public money spent on minor league stadiums is done so prudently and for the benefit of all citizens.
"MLB also must ensure that minor league players have safe playing facilities suitable for the development of professional baseball players, are not subjected to unreasonable travel demands, are provided with compensation and working conditions appropriate for elite athletes, and have a realistic opportunity of making it to the major leagues."
It added that it "is committed to negotiating with minor league baseball to find solutions that balance the competing interests of local communities, MLB clubs, minor league owners and the young players who pursue their dream of becoming professional baseball players."
Sanders issued a statement saying Manfred asserted "he is committed to a good faith negotiation" and "is open to solutions that would maintain professional baseball in the 42 communities while addressing concerns about facilities, working conditions and wages for minor league players."
Sanders said he "and other members of Congress will be carefully monitoring the progress of negotiations on behalf of fans."
Marlins trade for Orioles' Jonathan Villar, claim Jesus Aguilar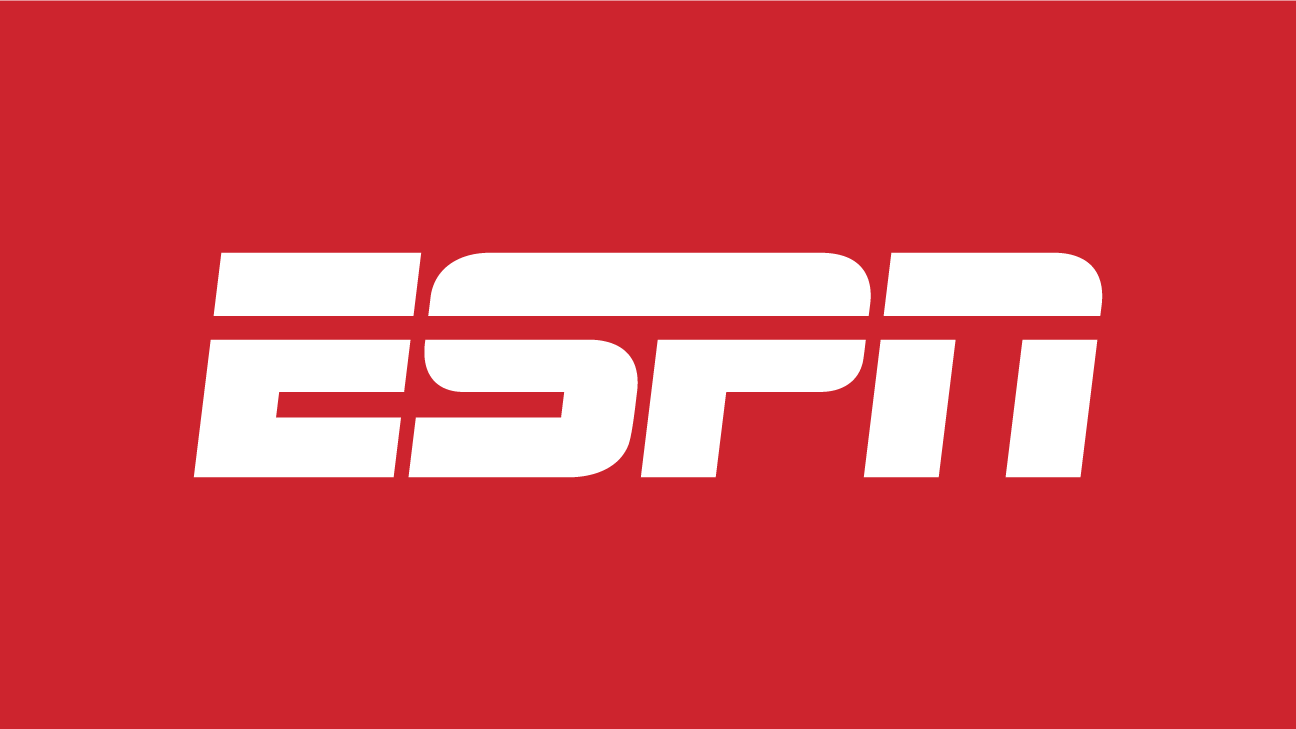 MIAMI — Infielder Jonathan Villar was acquired Monday by the Miami Marlins from the Baltimore Orioles for minor league left-handed pitcher Easton Lucas.
Villar had reportedly been placed on waivers last week as the team sought a trade partner.
The Marlins also claimed first baseman Jesus Aguilar off waivers after he was designated for assignment last week by the Tampa Bay Rays.
A switch-hitter, Villar turned in a career year for Baltimore last season, hitting .274 with career highs in hits (176), home runs (24) and RBIs (73) in 162 games. He ranked third in stolen bases in the American League with 40.
Villar made $4,825,000 and likely would have received a salary of about $10 million next year had he been eligible for arbitration, so general manager Mike Elias opted to trade the 28-year-old as part of a more substantial teardown.
Baltimore finished last in the American League East in 2019, the first season with Elias at the helm. From the outset, Elias made it clear that the roster will be overhauled before being injected with young talent.
Lucas is a 23-year-old lefty with one year of minor league experience.
The Orioles also announced they have reached a one-year agreement with lefty Richard Bleier and offered 2020 contracts to first baseman Trey Mancini, infielder Hanser Alberto, right-handers Dylan Bundy, Miguel Castro and Mychal Givens.
Aguilar was an All-Star for Milwaukee in 2018, when he had 35 home runs and 108 RBIs. This year he had 12 homers and 50 RBIs for the Brewers and Rays.
Aguilar, 29, is expected to share time at first with Garrett Cooper, who had 15 homers and 50 RBIs for Miami this year.
Aguilar has a .256 average with 63 homers and 215 RBIs over six seasons with the Cleveland Indians, Milwaukee and Tampa Bay.
Villar is a career .261 hitter. He had a career-best 62 stolen bases for the Brewers in 2016. He has played shortstop (385 games), second base (333), third base (54) and the outfield (13).
To make room on Miami's 40-man roster, infielder JT Riddle and right-handed pitcher Tayron Guerrero were designated for assignment. Riddle then was not offered a contract, making him a free agent.
The Associated Press contributed to this report.
Athletics non-tender reliever Blake Treinen after down 2019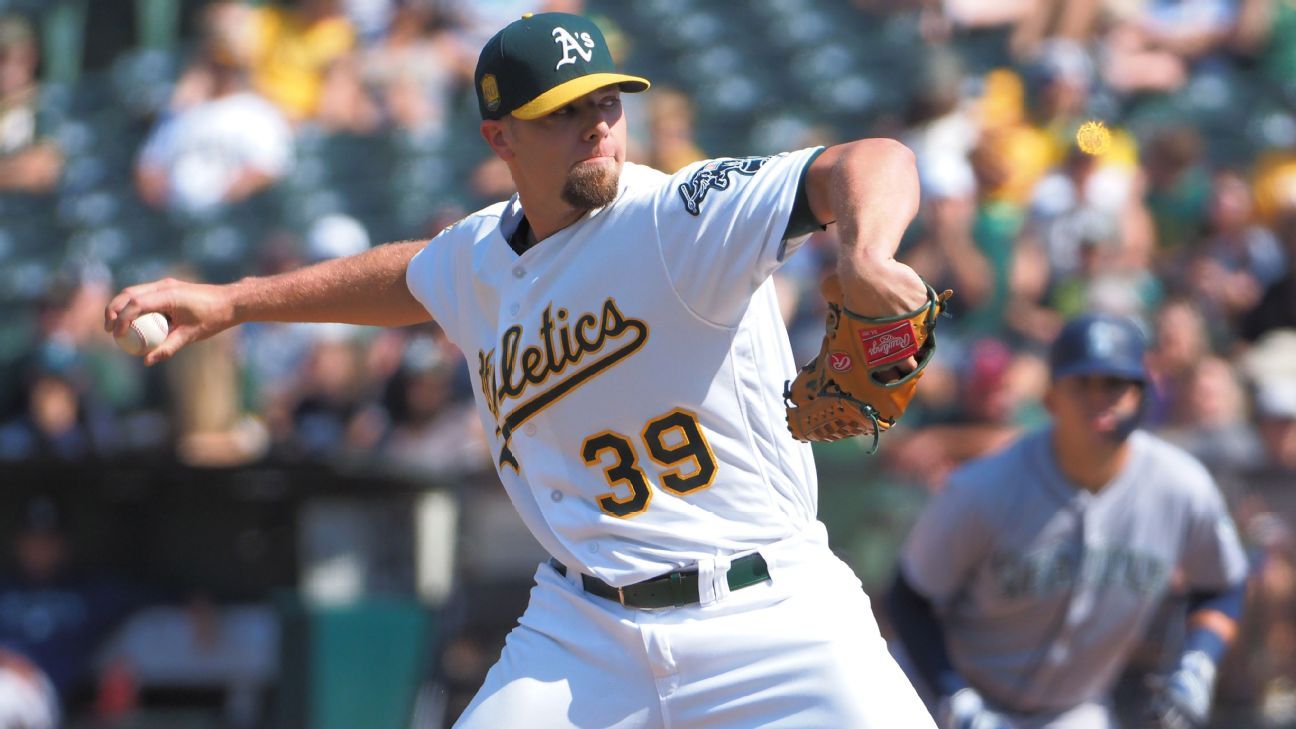 OAKLAND, Calif. — The Oakland Athletics did not tender a contract to former closer Blake Treinen on Monday, letting the 2018 All-Star become a free agent.
The right-handed Treinen posted a 0.78 ERA in 2018, but that number ballooned to 4.91 in 2019. He was replaced by Liam Hendriks in the closer role as the low-budget A's earned the AL's top wild card.
Treinen was expected to command roughly $7.5 million in arbitration.
Left-hander Ryan Buchter and catcher Josh Phegley also didn't receive contracts. Lefty T.J. McFarland reached agreement on a one-year deal to avoid salary arbitration. He was claimed off waivers from the Diamondbacks on Nov. 4.
The A's announced the moves after completing a trade that sent switch-hitting second baseman Jurickson Profar to the San Diego Padres for catcher Austin Allen and a player to be named.
Treinen started the 2019 season as A's closer but wasn't nearly as consistent. He had a 6.14 ERA during a 19-game span from April 28 to June 20 before a strained pitching shoulder put him on the injured list. Once healthy and back July 3, Treinen didn't have a save over his next 27 appearances and posted a 6.17 ERA.
Oakland also said its other previously unsigned players were tendered contracts. That list includes the seven remaining arbitration eligible players: right-handers Chris Bassitt and Hendriks, outfielders Mark Canha, Robbie Grossman and Chad Pinder, lefty Sean Manaea and shortstop Marcus Semien.
D-backs allow Steven Souza Jr., Taijuan Walker and Caleb Joseph to become free agents
PHOENIX — The Diamondbacks did not offer 2020 contracts to outfielder Steven Souza Jr., pitcher Taijuan Walker and catcher Caleb Joseph, making them free agents.
Souza, 30, missed last season because of a left knee injury after he slipped on home plate and tore multiple ligaments near the end of spring training. Souza's best year was in 2017, when he hit 30 homers for the Tampa Bay Rays. He made $4,125,000.
The 27-year-old Walker missed most of the last two years after Tommy John surgery. The right-hander pitched one inning during the last week of the 2019 season and made $5,025,000.
Joseph, 33, spent a big chunk of the year in Triple-A and played in 20 games for Arizona, hitting .211 in 38 at-bats. He had a split contract calling for $1.1 million while in the majors and $250,000 in the minors.
All three would have been eligible for arbitration had they been offered contracts.