Athletics non-tender reliever Blake Treinen after down 2019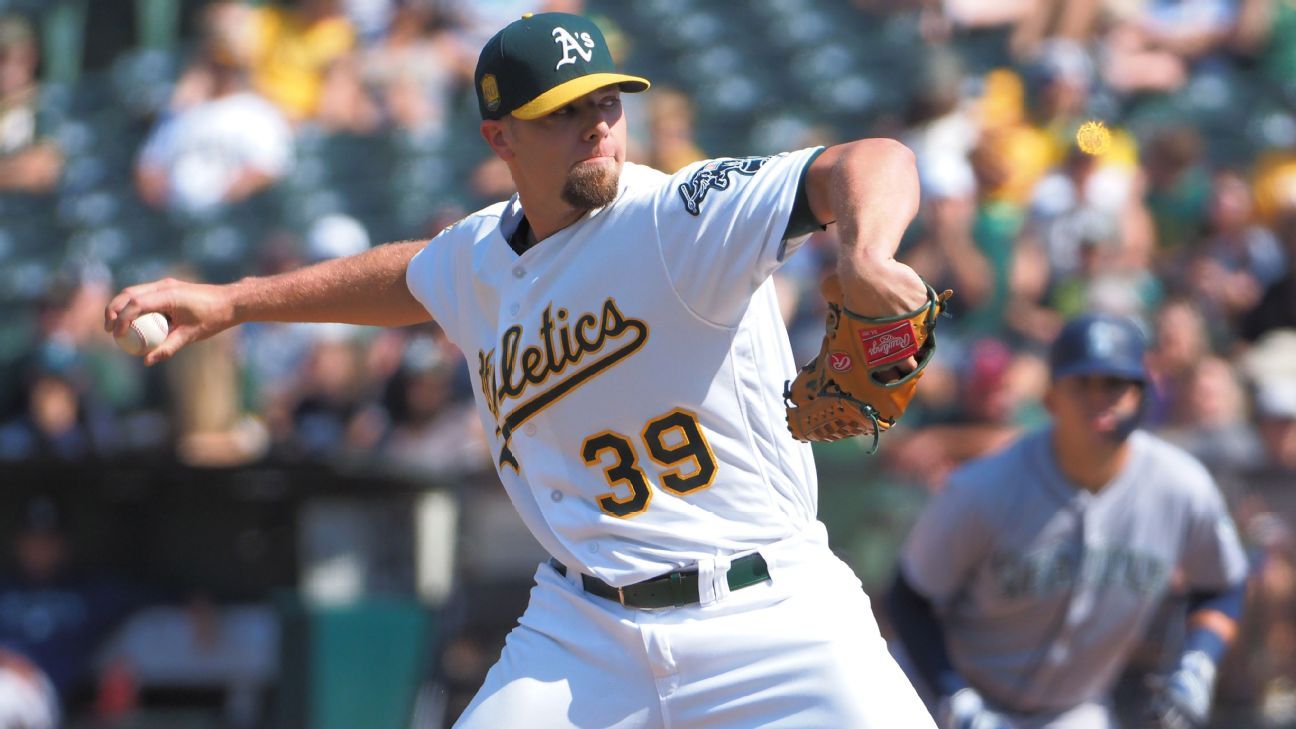 OAKLAND, Calif. — The Oakland Athletics did not tender a contract to former closer Blake Treinen on Monday, letting the 2018 All-Star become a free agent.
The right-handed Treinen posted a 0.78 ERA in 2018, but that number ballooned to 4.91 in 2019. He was replaced by Liam Hendriks in the closer role as the low-budget A's earned the AL's top wild card.
Treinen was expected to command roughly $7.5 million in arbitration.
Left-hander Ryan Buchter and catcher Josh Phegley also didn't receive contracts. Lefty T.J. McFarland reached agreement on a one-year deal to avoid salary arbitration. He was claimed off waivers from the Diamondbacks on Nov. 4.
The A's announced the moves after completing a trade that sent switch-hitting second baseman Jurickson Profar to the San Diego Padres for catcher Austin Allen and a player to be named.
Treinen started the 2019 season as A's closer but wasn't nearly as consistent. He had a 6.14 ERA during a 19-game span from April 28 to June 20 before a strained pitching shoulder put him on the injured list. Once healthy and back July 3, Treinen didn't have a save over his next 27 appearances and posted a 6.17 ERA.
Oakland also said its other previously unsigned players were tendered contracts. That list includes the seven remaining arbitration eligible players: right-handers Chris Bassitt and Hendriks, outfielders Mark Canha, Robbie Grossman and Chad Pinder, lefty Sean Manaea and shortstop Marcus Semien.
Ryan Zimmerman plans to play again for Nationals or 'play more golf'
WASHINGTON — Washington Nationals first baseman Ryan Zimmerman figures he'll either find himself back with the World Series champions next season — or out of baseball.
"I think I've made my intentions pretty clear," Zimmerman said Monday night, when he attended the premiere of a documentary about last season's title. "It's either play some more here or play more golf."
The 35-year-old Zimmerman is the only player who has appeared for the Nationals in all 15 of their seasons since the franchise moved to the nation's capital from Montreal in 2005. He was the team's first pick in the amateur draft that year.
The club declined its $18 million option for next season on Zimmerman, who received a $2 million buyout and became a free agent. But he expects to return to Washington.
"Both sides want something to happen. So it's just a matter of getting something done," he said. "We'll see what happens, but I'm not too worried about it."
Zimmerman, who has earned more than $125 million in his big league career, joked that his friends "tell me I should go claim unemployment."
He dealt with injuries in 2019 and appeared in only 52 regular season games, batting .257 with six homers and 27 RBI. But he moved into the lineup during the postseason, starting Washington's last 13 games as they wound up beating the Houston Astros in the World Series for the city's first championship since 1924.
"We're riding high on a lot of emotions and a lot of Bud Light," general manager Mike Rizzo said at the documentary premiere.
Rizzo, who said he got married in Jamaica in November, said he didn't want to discuss "2020 updates right now."
He said that while he's spoken to representatives for key free agents Stephen Strasburg and Anthony Rendon, he hasn't seen those two players face-to-face to talk about possible offers.
"We've been meeting for about 10 years, so there's no need to have a personal meeting," Rizzo said. "They know where our heart lies, and we know where their heart lies."
Cubs don't offer Addison Russell contract after two years of controversy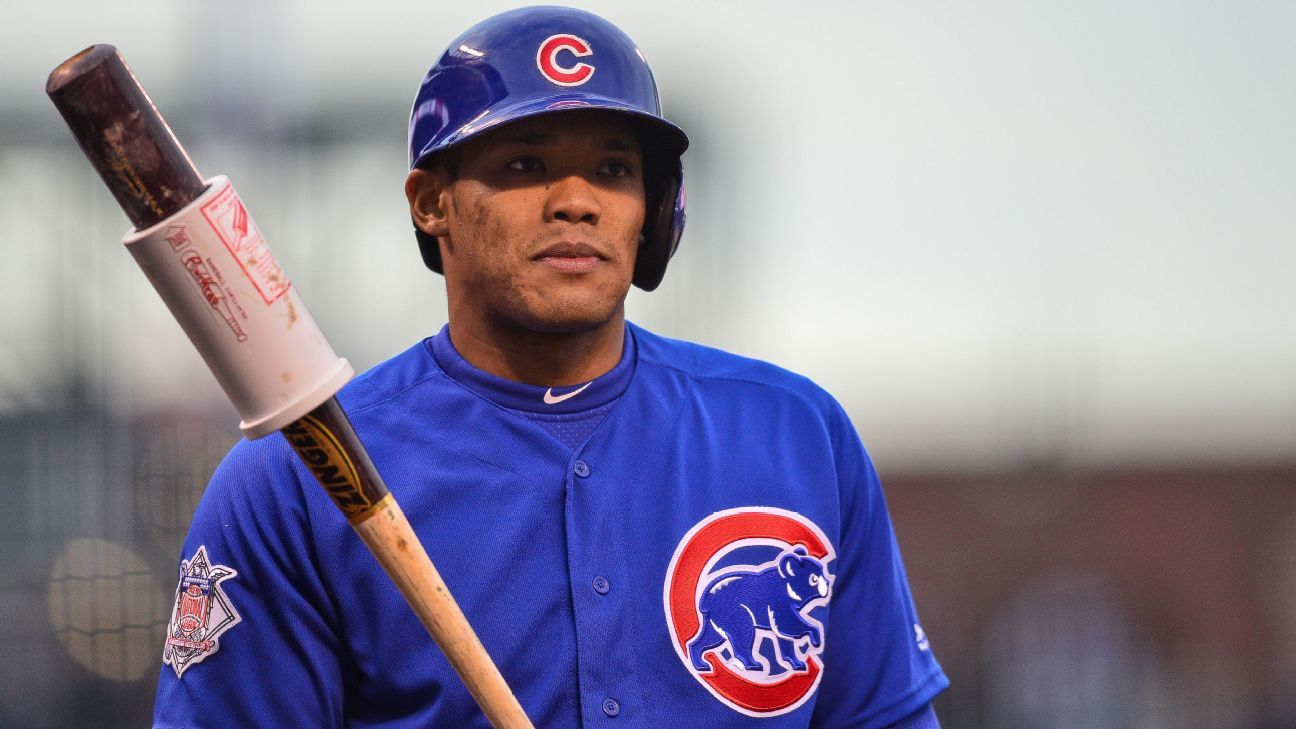 CHICAGO — The Chicago Cubs tendered contracts for the 2020 season to six arbitration-eligible players but non-tendered infielder Addison Russell on Monday.
Russell, 25, becomes a free agent after five years with the team, his final two seasons marked by controversy.
The second baseman/shortstop was suspended for 40 games near the end of the 2018 season for violating the league's domestic abuse policies. Despite that suspension, the Cubs tendered him a contract for 2019, and he sat out the first 28 games of last season to complete his suspension.
He was demoted to the minors last summer not long after telling ESPN he needed to be "more familiar" with the team's signs. Russell's OPS dipped below .700 in 2018 and 2019 after several promising years to begin his career.
"We decided to non-tender Addison Russell today simply because the role we expected him to play for the 2020 Cubs was inconsistent with how he would have been treated in the salary arbitration process," Cubs president Theo Epstein said in a statement. "In the year since we decided to tender Addison a contract last November, he has lived up to his promise to put in the important self-improvement work necessary off the field and has shown growth, as a person, as a partner, as a parent and as a citizen. We hope and believe that Addison's work will continue, and we have offered our continued support of him and his family, including [ex-wife] Melisa [Reidy].
"In the last year, the organization has also put in the important work necessary to bolster our domestic violence prevention training for all employees, all major league players, all minor league players and all staff. We also offered healthy relationship workshops for the players' partners and provided intensive, expert domestic violence prevention training for player-facing staff. This heightened training and our increased community involvement on the urgent issue of domestic violence prevention will continue indefinitely. We wish Addison and his family well."
Russell was the National League All-Star Game starter at shortstop in 2016, the same year he helped the Cubs to a World Series title for the first time in 108 years. He hit a Game 6 grand slam, which essentially won the contest for the Cubs, who trailed 3-2 in the series at the time.
The next season, Russell compiled a .722 OPS while playing solid defense, though issues in his marriage began to surface. The league's investigation concluded late in 2018 when he was suspended in September, but not for any one incident.
Russell was acquired from Oakland for Jeff Samardzija and Jason Hammel on July 4, 2014, in a trade for which Chicago was widely praised.
Cubs who were tendered contracts for 2020 include shortstop Javier Baez, third baseman Kris Bryant, outfielders Kyle Schwarber and Albert Almora Jr., catcher Willson Contreras and pitcher Kyle Ryan. The Cubs also came to terms with righty Jharel Cotton, whom they acquired from Oakland last week, for $640,000. The team also tendered contracts to 19 other players who are not yet arbitration-eligible.
Marlins trade for Orioles' Jonathan Villar, claim Jesus Aguilar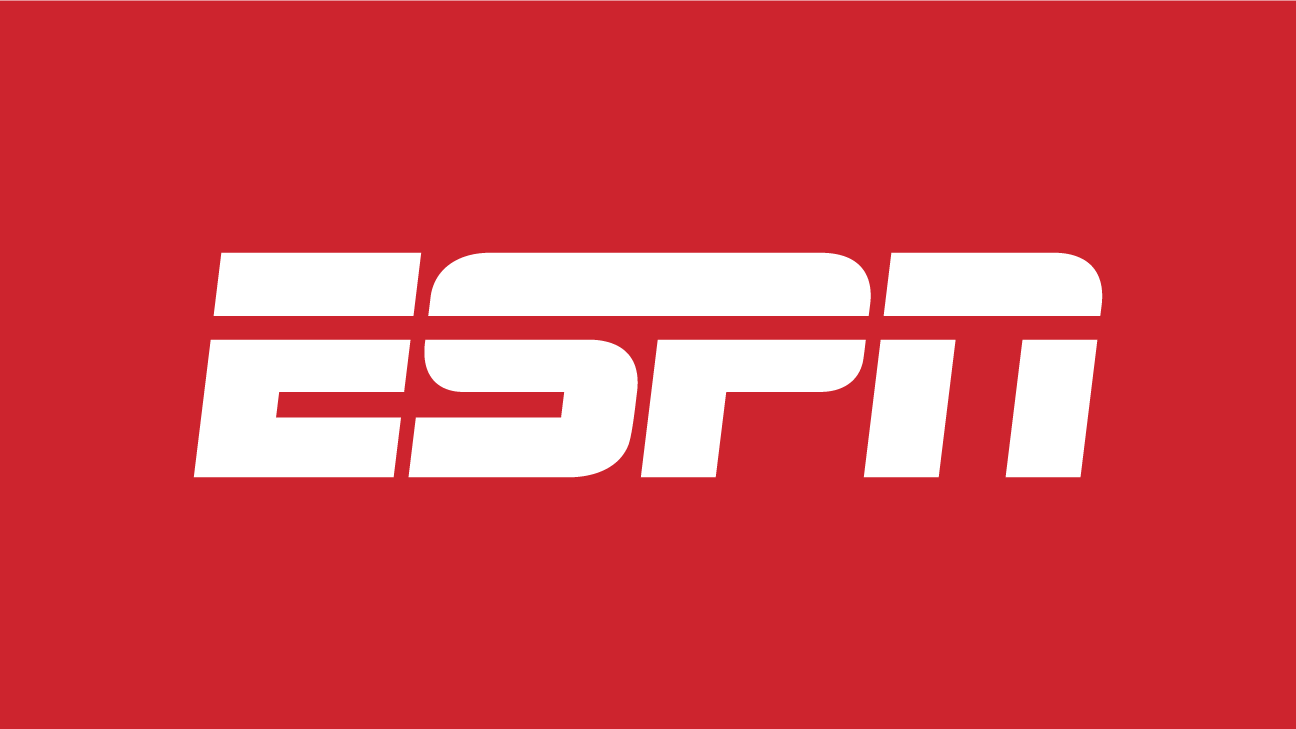 MIAMI — Infielder Jonathan Villar was acquired Monday by the Miami Marlins from the Baltimore Orioles for minor league left-handed pitcher Easton Lucas.
Villar had reportedly been placed on waivers last week as the team sought a trade partner.
The Marlins also claimed first baseman Jesus Aguilar off waivers after he was designated for assignment last week by the Tampa Bay Rays.
A switch-hitter, Villar turned in a career year for Baltimore last season, hitting .274 with career highs in hits (176), home runs (24) and RBIs (73) in 162 games. He ranked third in stolen bases in the American League with 40.
Villar made $4,825,000 and likely would have received a salary of about $10 million next year had he been eligible for arbitration, so general manager Mike Elias opted to trade the 28-year-old as part of a more substantial teardown.
Baltimore finished last in the American League East in 2019, the first season with Elias at the helm. From the outset, Elias made it clear that the roster will be overhauled before being injected with young talent.
Lucas is a 23-year-old lefty with one year of minor league experience.
The Orioles also announced they have reached a one-year agreement with lefty Richard Bleier and offered 2020 contracts to first baseman Trey Mancini, infielder Hanser Alberto, right-handers Dylan Bundy, Miguel Castro and Mychal Givens.
Aguilar was an All-Star for Milwaukee in 2018, when he had 35 home runs and 108 RBIs. This year he had 12 homers and 50 RBIs for the Brewers and Rays.
Aguilar, 29, is expected to share time at first with Garrett Cooper, who had 15 homers and 50 RBIs for Miami this year.
Aguilar has a .256 average with 63 homers and 215 RBIs over six seasons with the Cleveland Indians, Milwaukee and Tampa Bay.
Villar is a career .261 hitter. He had a career-best 62 stolen bases for the Brewers in 2016. He has played shortstop (385 games), second base (333), third base (54) and the outfield (13).
To make room on Miami's 40-man roster, infielder JT Riddle and right-handed pitcher Tayron Guerrero were designated for assignment. Riddle then was not offered a contract, making him a free agent.
The Associated Press contributed to this report.