NFL adds 2 former players to officials group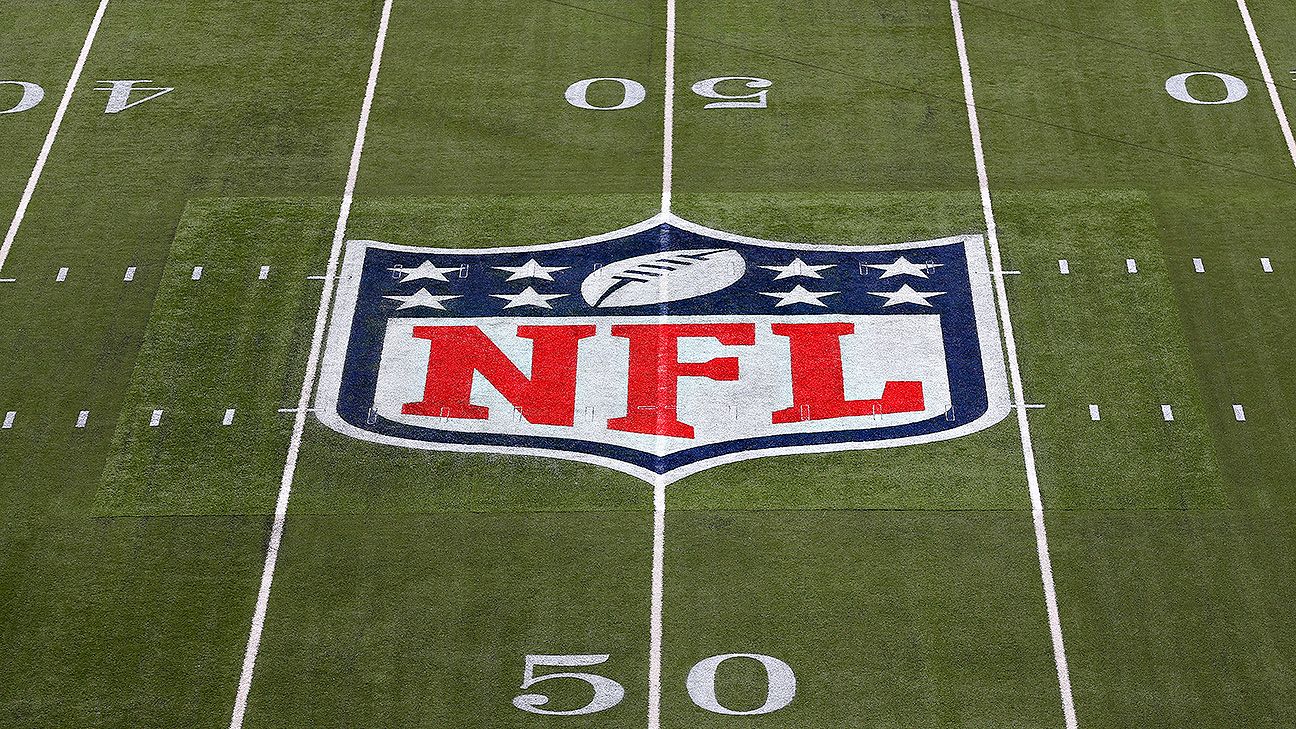 NEW YORK — Two former NFL players are among the six new officials for the upcoming NFL season.
Field judge Nate Jones joins the NFL officiating staff from the Pac-12, following an eight-year pro career as a defensive back. Umpire Terry Killens was a linebacker during his seven NFL seasons before officiating in the American Athletic Conference.
The other first-year officials are side judges Dave Hawkshaw and Jimmy Russell, down judge Patrick Holt and line judge Tripp Sutter.
Referees Walt Coleman, John Parry and Pete Morelli retired after last season. Line judge Jeff Bergman, entering his 28th NFL season, is now the longest-serving official.
The roster also includes two other former NFL players. Back judge Steve Freeman was a defensive back for 13 seasons and down judge Phil McKinnely was an offensive lineman for seven years.
Freeman and his son, side judge Brad Freeman, are the only set of father-son officials active in the NFL. Referees Shawn Hochuli and Alex Kemp and line judge Walt Coleman IV also are the sons of former NFL referees. Additionally, three sets of brothers — Allen and Rusty Baynes, Jeff and Jerry Bergman, and Carl, Dino and Perry Paganelli — are on the 2019 roster.
Former NFL receiver Chad Johnson skips scheduled XFL tryout
Retired NFL receiver Chad Johnson did not participate in a tryout Monday with the XFL as scheduled, according to multiple people familiar with the situation.
Johnson, 42, announced last week on Twitter that he would work out as a place-kicker with the new league. A source confirmed that Johnson was set to be evaluated alongside a number of other potential kickers as the XFL wrapped up its first training camp.
But Johnson informed the league Sunday that he had decided against participating. He has not commented publicly about the decision.
Johnson was a six-time Pro Bowl player in the NFL and has often expressed sincere interest in kicking. In fact, he converted an extra point and kicked off for the Cincinnati Bengals during the 2009 preseason. Last month, he posted a video on Instagram in which he converted what he wrote was a 60-yard field goal.
Among the place-kickers the XFL did sign out of Monday's tryouts was Garrett Hartley, who played for the New Orleans Saints from 2008 to '13.
Browns WR Odell Beckham Jr. has core surgery to repair hip and groin injury
Cleveland Browns wide receiver Odell Beckham Jr. underwent surgery Tuesday to repair a hip and groin injury that hampered him throughout this season.
Dr. Bill Meyers performed the surgery in Philadelphia.
Beckham's recovery timeline figures to be similar to Browns running back Kareem Hunt, who underwent sports hernia surgery in training camp, but was ready to play after serving an eight game-game suspension.
Beckham had 74 receptions, 1,035 receiving yards and four touchdowns this season playing through the injury.
NFL to experiment with alternative to onside kick at Pro Bowl
The NFL will experiment with an alternative to the onside kick during Sunday's Pro Bowl, an indication that the league is still considering the option despite owners rejecting it last year.
As in past years, there will be no kickoffs at all in the Pro Bowl. The twist this year is that teams will have two options after scoring.
The first is to give the ball back to their opponents, who would start their drive at their 25-yard line. The new, second option for the scoring team would serve as a substitute for an onside kick. It would allow it to run one additional play from its own 25-yard line.
If the scoring team gains 15 or more yards, it would retain possession. If it falls short, their opponents would take over at the dead ball spot. Essentially, it will be a 4th-and-15 play.
Here's a look at the two rule changes we'll be testing at #ProBowl 2020: https://t.co/agnWbdi5bA pic.twitter.com/lS6jAqEeL8

— NFL Officiating (@NFLOfficiating) January 21, 2020
Onside kicks have been more difficult to recover since the NFL's 2018 overhaul of the kickoff. Among other changes, the new rule prevented the kickoff team from getting a running start before the kick. Onside kick recoveries dropped from its historic rate of about 21% through the 2017 season to 7.7% in 2018 and 12.9% in 2019.
The Denver Broncos proposed a similar change last winter, but owners voted it down in March. The NFL does not always adopt Pro Bowl rule changes, but the presence of the onside kick alternative means that at least some league decision-makers would like to see it in action.
Also this year, Pro Bowl officials will be instructed to use a different standard for false start penalties on receivers who are flexed from the line of scrimmage. It will not be a false start if a receiver flinches or lifts one foot off the ground, provided he re-sets for one second and/or keeps one foot on the ground.