Real or Not? Taken down by Texas, Red Sox have lost their way again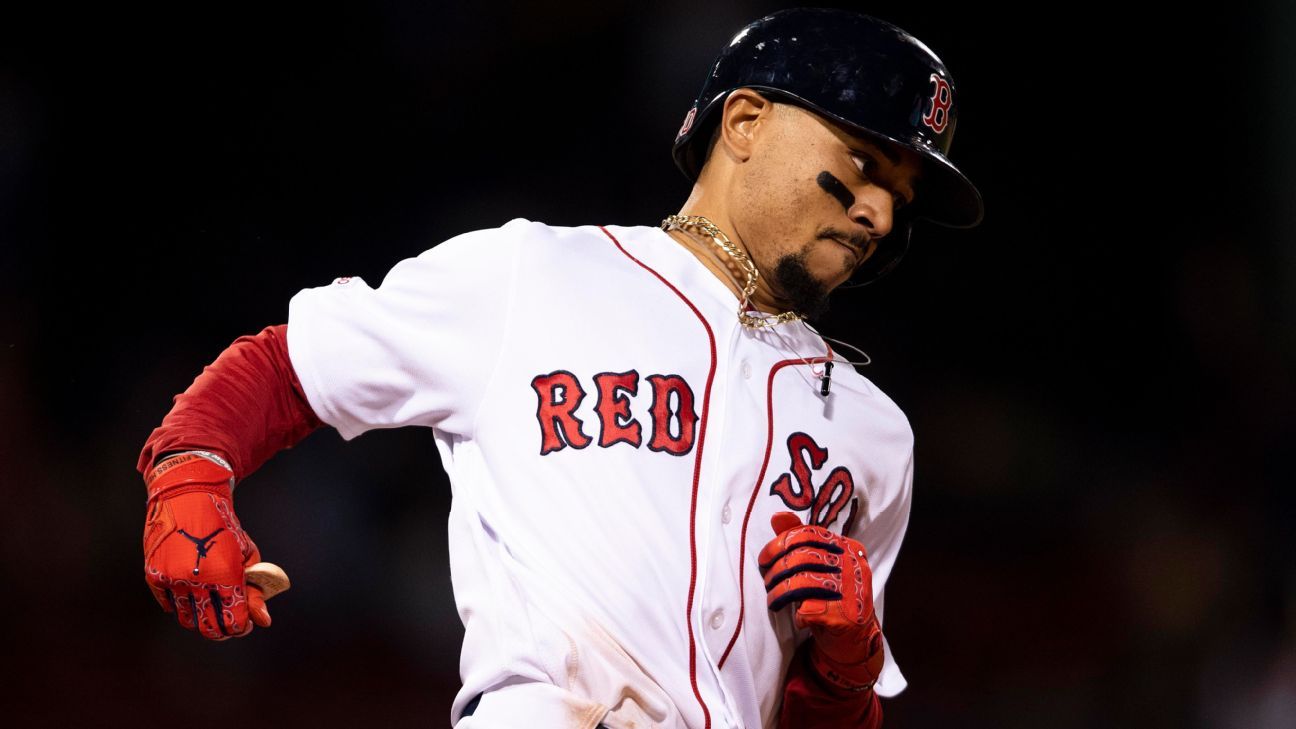 This is not something anyone expected to see on June 11:
Texas Rangers: 36-30
Boston Red Sox: 34-34
After all, last year the Red Sox won 108 games, won the World Series and brought the entire team back. The Rangers finished 67-95. They were 41 games worse than the Red Sox in the win column and 340 runs worse than the Red Sox in run differential. Their big offseason moves were signing Lance Lynn and trading away Jurickson Profar. They signed 36-year-old veteran Hunter Pence to a minor league contract at the outset of spring training. The forecasts for the Rangers weren't particularly optimistic.
Yet here we are after the Rangers beat the Red Sox 9-5 at Fenway on Tuesday, their second straight win to begin the four-game series. If the season ended today the Rangers would be the second wild card in the American League and the Red Sox would go home as one of the most disappointing teams in recent years. This play is symbolic of the seasons for both clubs:
lol pic.twitter.com/0T4U5QQXDp

— Texas Rangers (@Rangers) June 12, 2019
Pence lofts a little fly ball down the right-field line. Brock Holt and Mookie Betts don't perform good baseball. Pence circles the bases with a two-run inside-the-park home run. Pence now has as many or more than home runs as Khris Davis, Rhys Hoskins, Kris Bryant, J.D. Martinez or Paul Goldschmidt, to name a few noteworthy sluggers. He's a potential All-Star. Rangers fans are loving the surprise season from their hometown hero (Pence went to Arlington High School):
Hello I am here to tell you that Hunter Pence hit his 14th home run of the season and no, I will not stop giving you these updates.

— Carmen Kiew (@carmenkiew) June 12, 2019
What has happened to the Red Sox? Obviously, they miss Craig Kimbrel and the rotation got off to that horrible start, but they had appeared to right the ship. Instead, now they're teetering again like a luxury cruise liner with a bad case of norovirus. Check out their past eight series, working backwards:
0-2 vs. Rangers
1-3 vs. Rays
3-0 vs. Royals
1-2 vs. Yankees
1-2 vs. Indians
1-2 vs. Astros
3-1 vs. Blue Jays
1-2 vs. Astros
They're 6-1 against the woeful Royals and Blue Jays and 5-13 against the good teams. They're now 10-20 on the season against teams currently .500 or better. One thing to wonder about, playing more pop psychologist than statistical analyst: last year, Mookie Betts, J.D. Martinez and Chris Sale were so good it just seemed to lift the entire team. You had two superstars to carry the offense and take the pressure off everyone else and, at least until Sale got injured in August, maybe the best starter in the majors to dominate every fifth day.
Well, Sale got off to that horrible start, Martinez has had some back issues cut into his production and Betts has been excellent — just not as excellent. The air of invincibility that those three carried last season hasn't been there, cutting into some of that "we're going to find a way to win" attitude that the 2018 Red Sox maintained all season and into the playoffs. Holt and Betts not hustling after the ball on Pence's home run is representative of how the Red Sox simply haven't been as locked in as 2018.
Pence — now hitting .284/.345/.585 — isn't the only surprise on the Rangers. Mike Minor, 5-4 with a 2.52 ERA, has been one of the best starters in the American League. Joey Gallo had taken his game to a new level before the oblique strain sidelined him. They found Danny Santana off the scrap heap and he's hitting .299/.338/.490. Nonetheless, it's a team with clear concerns: They've run through 12 starting pitchers, Rougned Odor has a .250 OBP, the bullpen hasn't been particularly stellar, Ronald Guzman and Nomar Mazara aren't tearing it up.
Which team is most likely to get there? I'd still bet on the Red Sox. FanGraphs playoff odds still heavily favor Boston as well:
Red Sox: 90-72, 61.3 percent playoff odds
Rangers: 80-82, 3.8 percent playoff odds
One reason for the pessimism for the Rangers is that they've outperformed their BaseRuns stats by four wins while the Red Sox have underperformed by three. That's another way of saying the Rangers have been clutch and the Red Sox haven't — and you can't project those trends to continue.
Still, the Rangers have put themselves in position to make a wild-card run. In a league with as many bad teams as the AL has, it makes sense that we'd see a surprise team. Maybe that will be the Rangers.
The Astros have found their DH: Yordan Alvarez homered in his first game in the majors on Sunday and he homered in his second game in Houston's 10-8 win over Milwaukee:
Yordan Alvarez hits homers in 100% of the games he plays in. pic.twitter.com/WanfistbVH

— MLB (@MLB) June 12, 2019
OK, it was hardly a monster mash, but the 21-year-old Cuban displayed his raw power by hitting it out without even putting a big swing on the ball, making him the first player in Astros history to homer in his first two games. The 21-year-old Cuban had hit .343/.443/.772 at Triple-A with 23 home runs in 56 games. I don't think he needs to worry returning to Round Rock.
Tuesday night in home runs: Maybe we'll make this a regular feature. Let's see …
• Alvarez hit that ball out even though it looked he was merely chipping a ball onto the green at Pebble Beach. The Astros hit four home runs in the game. The Brewers hit three in the loss, including Christian Yelich's 25th.
• The Braves hit four home runs in the second inning of their 7-5 win over the Pirates — and five in the game, all off Chris Archer. That's two days in a row we had a pitcher surrender five home runs (and don't forget the four in a row the Nationals hit off Craig Stammen on Sunday).
• The Yankees hit three home runs in a 12-5 win over the Mets, including Gary Sanchez's 20th. Sanchez was the DH and in eight games as a DH he's hit .333 with seven home runs.
• The Mets responded with three home runs to win the second game of the doubleheader 10-4. Pete Alonso hit a three-run blast in the first inning off James Paxton, his 22nd in 66 career games. Most home runs through 70 career games:
Jose Abreu: 26
Cody Bellinger: 25
Matt Olson: 24
Gary Sanchez: 23
Wally Berger: 23
• Eloy Jimenez hit his first home run at home in his young career. It only went 462 feet:
Eloy Jiménez absolutely CRUSHED this baseball.

(#WhiteSox x @budweiserusa) pic.twitter.com/BwOd82yXhD

— Chicago White Sox (@whitesox) June 12, 2019
Catch of the day: Victor Robles with the sensational grab…
.@Victor__Robles ran roughly a million feet to make this catch. 😱 pic.twitter.com/fUG6qfHete

— MLB (@MLB) June 12, 2019
Until tomorrow … enjoy your baseball.
Astros activate Springer after long stay on IL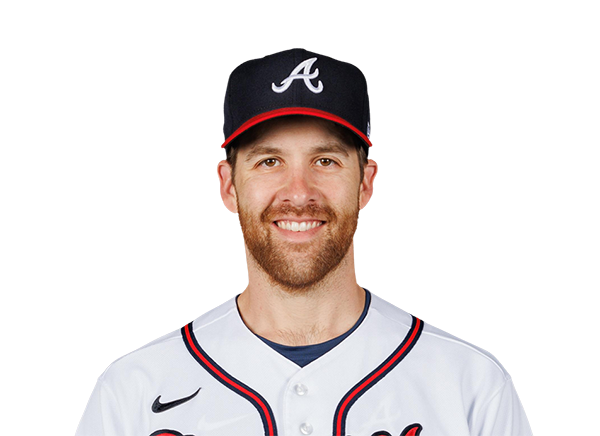 Star outfielder George Springer is returning to the Houston Astros after missing the past 27 games while on the injured list with a left hamstring strain.
The Astros also reinstated right-hander Collin McHugh from the injured list on Tuesday. McHugh, who hasn't pitched since May 14, had been sidelined with right elbow discomfort.
Springer, a two-time All-Star, injured his hamstring while chasing a foul ball in a game against the Boston Red Sox on May 24.
He has been on a rehabilitation assignment with Double-A Corpus Christi and hit .400 with two homers and five RBIs in 14 plate appearances over three games.
Springer is hitting .308 with 17 home runs and 43 RBIs this season.
In 10 appearances and eight starts this season, McHugh is 3-4 with a 6.04 ERA. Before his injury he had been demoted to the bullpen after struggles in Houston's starting rotation.
The Astros (49-30), who snapped a seven-game losing streak with their 9-4 victory over the New York Yankees on Sunday, have a 6 1/2-game lead in the American League West standings entering Tuesday's games.
Left-hander Reymin Guduan and right-hander Rogelio Armenteros were optioned by the Astros to Triple-A Round Rock in corresponding moves.
How Vanderbilt rose from the depths of grief to the College World Series
OMAHA, Neb. — They will sit in the stands tonight like the rest of the baseball parents, a collective ball of hope and nerves, and who knows what Teddy and Susan Everett will be feeling when it's over.
Teddy was so excited when Vanderbilt rallied to beat Louisville on Friday that he slapped hands with coach Tim Corbin, hugged him and almost ripped his arm out of its socket. But this is different. It's the College World Series finals, the end of an era and a career that never really began.
These are the final games for Donny Everett's class, five seniors and two redshirt juniors who were there on a June night three years ago when word came that the freshman phenom had drowned. Everett's death was so devastating that Corbin said he considered quitting coaching — or at least leaving Nashville for a change of scenery.
It took a year to stop the mourning and even longer for Vandy baseball to feel remotely near its old self. To watch the No. 2 Commodores play with such verve and joy is really the culmination of three years of pain. And it never completely goes away. Tonight, while his team stretches, Corbin will walk to right-center field at TD Ameritrade Park and touch the wall in the spot where Everett's No. 41 would be at Vanderbilt's home stadium.
If there was anything positive to come out of Everett's death, Corbin said, it's that when they lost Donny, they gained a family. One of the first things Corbin did when his team won its super regional earlier this month was ask Teddy and Susan if they'd accompany the Commodores to Omaha.
"Life doesn't always give you what you deserve," Corbin said. "But if any group of people ever deserved something special for them, it was to get to Omaha. I don't think I would've been able to live with myself if I felt like they couldn't get here. I just felt like all along this is where they needed to be.
"I think Teddy's having a great time. Now, I think there are times when, if you lose a child, I can only imagine … There's moments of this trip where he probably goes in his room, shuts the door and cries. I think I would. But I think the majority of the time he's having a ball."
Teddy Everett declined to do an interview for this story. Through a Vanderbilt media relations contact, he said he wanted the focus to stay on the players. But Corbin spent about 45 minutes Saturday in a quiet place at the team hotel talking, at times very emotionally, about the Everetts' impact on his life and this 2019 team that is two wins away from the school's second national championship.
The fact that Teddy and Susan are in Omaha is no small feat. Teddy is battling cancer, Corbin said, and though he was a fixture at games in past years, this season has been especially hard for Teddy because it would've been his son's last one in college. But they are here, hanging on to every pitch as if Donny were throwing it.
"Teddy told us he lives through us," Vandy senior infielder Julian Infante said. "We just want to be there for them, be their kids as much as we can. It's great having them around. Their strength and love for us is inspiring."
'The next great one'
The truth is, had Donny Everett lived, he probably wouldn't be on this team. He'd probably be pitching in some packed minor league ballpark right now, a high selection from the 2018 draft.
In the final pitch of his life, at the 2016 SEC tournament, Everett touched 101 on the radar gun. He was a mythological figure in Tennessee high school lore. There's a well-told story of a game against Soddy Daisy, when his Clarksville baseball team was down 3-1 and Everett smashed a three-run homer, then ran back to the bullpen. He was the team's ace. But he came in as a reliever the next inning, striking out the side while his opponents watched in amazement.
"Their coach comes walking out of the dugout," said Brian Hetland, Everett's high school coach. "He's carrying four new baseballs. He says, 'Do you guys just want to get his autograph right now?'"
Donny, the Everetts' only child, was a 6-foot-2, 230-pound lovable lug. If something fun was about to happen, he was usually in the middle of it. He did not get bogged down with the pressures that come with otherworldly talents. One of his favorite things to do was eat cheeseburgers and mozzarella sticks at White Castle with former Vandy pitcher Chandler Day. Everett would place his retainer with two false teeth on the table and dig in. He was a big, strong country boy, even though his hometown of Clarksville has grown to more than 150,000 people. He was so good that he was reportedly offered a $2.5 million signing bonus to play professionally out of high school.
But Everett wanted to walk before he ran. He bet on himself — that in three years, he'd be the best one in the draft.
"He was, if I can say this, he was the next great one," Corbin said. "That's not speaking emotionally. That's speaking in terms of who he was."
A lat injury sidelined Everett for the first part of his freshman season, but he came back strong, posting a 1.50 ERA in 12 innings. Days before the NCAA tournament started, Corbin sat with pitching coach Scott Brown and went over the team's starters for regionals. "Brownie" told him, "We're going to start Donny one of those games."
Vanderbilt was set to host a regional on June 3, 2016. The day before that, the Commodores had an early practice and the rest of the day off. Everett, Day and Ryan Johnson, all members of the Vandy pitching staff, decided to go fishing along with two of Everett's friends from Clarksville. They got Chipotle and headed out to Normandy Lake, about an hour away in Manchester, Tenn.
The boys did not have much success catching fish. Everett tried to swim across the lake and was halfway there when he called out for help. At first, his friends thought he was joking. One of them swam out to Everett and pulled him for a bit before letting go. He still thought Everett was joking. When he looked back, Everett was gone.
'You're going to get through'
Vanderbilt had beaten Xavier, its next opponent, three times that season, but Corbin didn't leave anything to chance. He stayed late in the office the night of June 2 to watch film, then headed to one of his favorite places, Sam's Sports Grill, for dinner with his wife, Maggie.
They were in the parking lot when the phone rang. It was pitcher Jordan Sheffield. He said his mom had heard over the scanner that a Vanderbilt baseball player had died.
"Well, everybody's back at the dorm, right?" Corbin asked.
Sheffield said no. They were missing three. At that point, Corbin knew something had gone terribly wrong, and he started shaking. He eventually got a hold of a sheriff, who said they found Donny Everett in 25 feet of water. At that point, he stopped listening.
His wife's phone was ringing, and it was Chandler Day. From his passenger seat, he could hear Day screaming over the phone. Corbin told everyone to meet at the dorm, and when he arrived, his team was sitting on the floor, in silence, looking straight down.
"It was just extreme emotion," Corbin said. "You could cut it with a knife, it's so thick. It was just so tough to watch, and I was just really clueless on what to do."
They'd play in the regional with the hope that it would be a safe haven. But first, the team loaded a bus and headed to Clarksville to see Teddy and Susan. The 45-minute ride, Corbin said, was "an anticipation of sadness." The Everetts were walking around the front lawn, pacing. Hanging on their house was a Vanderbilt flag.
There wasn't much talking, just a lot of crying. The game was rained out that night. The next day, Vanderbilt played in a fog of awkwardness. The crowd didn't know whether it was appropriate to cheer. It didn't matter because Xavier beat them 15-1.
The second game was against Washington. Corbin was struck by the Huskies' exuberance when they won and the sinking and surreal feeling of it all. These last three days cannot be happening.
"Life doesn't always give you what you deserve. But if any group of people ever deserved something special for [the Everetts], it was to get to Omaha."

Vanderbilt baseball coach Tim Corbin
When it was over, the team sat in the dugout for about an hour and a half, and no one said a word. A smattering of fans sitting in the stands didn't leave either. "It was eerie," Corbin said. "The lights were on, and no one was moving."
Corbin said it was probably better that they lost. They could put all of their energy into helping the Everetts. They had a final team meeting. Baseball wasn't mentioned.
"These next two days are going to be the toughest days we've ever had in this building," he told them. The Commodores prepared for Everett's funeral.
Teammates served as pallbearers. Clarksville's Little Leaguers lined the streets to salute Vanderbilt's bus as it drove through. The players were supposed to lay funeral coins on Everett's casket, but Day held on to his.
Summer turned to fall, and the sadness did not go away on Vanderbilt's campus. For the first time in his 17 years at the school, Corbin canceled the black-and-gold game. The energy of the team wasn't good, he said. It was going sideways.
"Maggie, this might be it for me," Corbin told his wife. "I don't know if I want to do this anymore. This is too tough."
A time to heal
Chandler Day convinced himself that he was fine. He pitched in the Cape Cod League in the summer of 2016 and lost it maybe once, when he called his mom at 1 a.m. bawling. He said he didn't want to go back to Vanderbilt in the fall, didn't want the memories to rush back. He even said he didn't find baseball fun anymore.
But Day figured he'd be OK. His teammates seemed to treat him differently, almost with pity, and it bothered him. So did the nightmares. But he didn't want to pour his heart out in a therapy session with a stranger.
His first game back in 2017 was at San Diego in February. He put Everett's funeral coin in his back pocket and stepped onto the mound. He hit two batters, walked another two and didn't record an out.
"There was definitely a darkness inside me that would come out," Day said, "whether it be anger or frustration or days where I didn't want to do anything, which is impossible to do as a student-athlete at Vanderbilt. If you take a day off and do nothing, you're behind two days."
When the team got back from the San Diego trip, Corbin wanted to talk.
"Hey, Chandler, how are you doing?"
"Fine," Day answered.
Unsatisfied, Corbin asked the question two more times before Day relented. He was not fine. He needed help. He agreed to see a psychologist in Nashville. After the first session, he said, he felt the weight falling off his 6-foot-4 shoulders.
He still dreaded the anniversary; everyone did. The Commodores earned an NCAA tournament berth and were sent to Clemson. Corbin got the team together. He told them when they get to June 2, he wanted everyone to start celebrating Everett. They'd mourned him for so long. Now it was time to play with him instead of for him.
Always a part of the team
The relationship between the Everetts and the baseball team started on sort of a whim. Every year, Corbin and his wife go to Cape Cod to take a vacation and watch his players in the Cape Cod League. About six weeks after Donny's death, Corbin figured he'd ask the Everetts if they wanted to come. He figured they'd probably say no; it was far too soon.
But the Everetts decided to go. They hadn't really been out of their house in Clarksville, and they needed to get their mind off things. Corbin did whatever he could to get the couple involved with the team. He put up a locker in the staff room for Teddy. Their visits weren't therapeutic just for the family. They helped Corbin too. Teddy is a fun and gregarious man, much like his son. In some ways, it's like having a piece of Donny there.
Teddy's reaction to Vandy's win last week over Louisville — the win that propelled the Commodores to the CWS finals — was probably similar to the way Donny would've celebrated. Halfway across the country, Chandler Day was celebrating too. He was drafted by the Washington Nationals last year and is pitching for the Hagerstown Suns, a Class A affiliate.
Day was in the bullpen when the Commodores were fighting to make the finals, and he pulled out his phone to watch. He knows he could've gotten fined, but he figured the $50 would've been worth it.
He watched a team that has been through so much celebrate in front of a packed stadium. This was the Vanderbilt he committed to years ago, and now they were back. Day still keeps Everett's coin and says that his best friend's death gave him perspective to know that a wild pitch isn't everything.
It was a few hours before the Suns played a game against Hickory on Monday, but Day wanted to talk. Anytime he can tell people about Donny Everett is a good day, he said.
"If you could," he said, "throw in a good luck to the boys. I'll be watching."
Everything you need to know halfway through the MLB season
Some of the numbers are ridiculous in this season of the home run. Consider these statistics heading into Monday's action:
• Christian Yelich is on pace for 60 home runs, but that actually undersells his remarkable performance. Because he missed a few games, he is on pace for just 147 games played. If he homers at the same rate for the rest of the season and plays every game, he will become just the sixth player to hit 60 home runs — and the first since Roger Maris in 1961 not named Barry Bonds, Mark McGwire or Sammy Sosa. Not possible? Well, consider that over his past 160 games, Yelich has hit .344/.429/.707 with 56 home runs. He has been slugging at this level for a year now.
• The Minnesota Twins have belted 147 home runs, a season-long pace of 309 home runs. That would destroy the single-season mark of 267, set last season by the New York Yankees.
• Entering Monday, 22 players had at least 19 home runs, a 40-homer pace. If 22 players do get to 40, that would break the single-season record of 17 players from 1996. Only three players hit 40 last season. The home run leaderboard is full of surprising names such as Hunter Renfroe (23), Jorge Soler (21), Ketel Marte (20), Josh Bell (20), Max Kepler (19), Derek Dietrich (18) and Daniel Vogelbach (18).
• Rookie Pete Alonso is second to Yelich with his 27 home runs, so he has a chance to challenge Aaron Judge's rookie record of 52 and seems like a lock to break Cody Bellinger's National League record of 39.
Of course, this means somebody is serving up all those home runs. Consider the horror side of the story:
• The Baltimore Orioles are on pace to give up 324 home runs. That's an average of 36 home runs for each of the nine spots in the lineup. Nolan Arenado led the NL last year with 38 home runs.
• Drew Smyly of the Texas Rangers, trying to come back from Tommy John surgery, picked the wrong year for a comeback. He served up 19 home runs in 51⅓ innings before his release last week. Jerad Eickhoff of the Philadelphia Phillies isn't far behind, serving up 18 home runs in 58⅓ innings, before landing on the injured list with biceps homeritis.
• Smyly's rate of 3.33 home runs per nine innings is the worst ever for a minimum of 50 innings. Eickhoff is seventh worst. David Hess is ninth worst. But consider some of the pitchers with fewer innings: Alex Cobb has allowed nine home runs in 12⅓ innings; Edwin Jackson, 12 in 25⅓; and Dan Straily, 22 in 47⅔. Drew Steckenrider allowed nine hits in 14⅓ innings — six of them home runs. Eleven pitchers with at least 10 innings have a higher home run rate than Smyly.
So, home runs — a record-setting number of them, on pace for 1,000 more home runs than last season and 500 more than previous record set in 2017 — have been the big story of the first half. Because this is baseball, critics have met this onslaught of power with a considerable degree of "get off my lawn" commentary. Back in 2014, everyone was complaining that nobody could hit anymore. Now everyone is complaining that there are too many home runs.
Compare that criticism to what has happened in the NBA, where the number of 3-point shot attempts have increased by more than 50% in just six seasons, from 20 per game in 2013 to 32 per game this past season. It seems the fans and those who cover the league have mostly embraced this trend — in part, because teams that made more 3-pointers went 51-27 in this year's playoffs. Teams that make more 3-pointers usually win. Teams that hit more home runs usually win. This is the game as played in 2019.
Keep in mind that the overall runs scored per game remain within historical norms at 4.78 per game (the highest since 4.80 in 2007). Yes, all the home runs are mixed in with more strikeouts, fewer singles and fewer stolen bases, and this decline of non-home run action in the game is a reasonable issue to debate. At the same time, whenever I go to a game and the home team hits a home run, the fans all rise and cheer. Home runs aren't all evil (unless you're an Orioles fan).
Here are nine other big themes as we hit the halfway mark (all stats through Sunday):
Bullpen blues
As Nationals fans will attest, bullpens are historically bad. The Nationals have a 6.29 bullpen ERA, and the woeful Orioles are at 6.34. No modern bullpen has finished with an ERA above 6.00, and now we might see two teams do it in the same season. But it's not just bullpens in the mid-Atlantic region that are struggling. Relievers have a 4.50 ERA, while starters have a 4.44 ERA — which would be the first season since 1969 that relievers have a worse ERA than starters.
One theory is that as managers demand more from relievers and less from starters, bullpens are getting stretched too thin. For most of the 2000s, the spread between starters' ERA and relievers' ERA hovered between 0.25 runs all the way up to 0.52 in 2012. That season, starters had 4.19 ERA, while relievers were at 3.67.
That also was when we started seeing a high uptick in relievers with high-octane velocity. I think part of this year's bullpen equation is that batters have become better at hitting high-velocity fastballs — and that's going to affect relievers more than starters, since most relievers don't have the deep repertoire of pitches that starters have. This year, in fact, batters are hitting better against pitches of 95-plus mph than they are overall. Back in 2012, their weighted on-base average (wOBA) was 19 points worse against 95-plus:
2019: .248/.333/.409, .321 wOBA (.319 overall)
2018: .241/.324/.377, .309 wOBA (.315 overall)
2017: .245/.329/.394, .315 wOBA (.321 overall)
2016: .247/.322/.381, .309 wOBA (.318 overall)
2015: .242/.315/.370, .303 wOBA (.313 overall)
2014: .235/.307/.336, .291 wOBA (.310 overall)
2013: .240/.310/.354, .297 wOBA (.314 overall)
2012: .233/.311/.352, .296 wOBA (.315 overall)
The Dodgers
The Los Angeles Dodgers begin the week with a 54-25 record, a 110-win pace (or 111, if you prefer to round up). That's not quite a record-breaking pace like they were on a couple of years ago, until they lost 16 of 17 late in the season; but this year's team might be even more impressive, given the overall depth of the National League.
Consider that in 2017, six NL teams lost 90-plus games, including the Giants (98) and Padres (91) in the NL West. This year, only the Marlins and Giants are on a 90-loss pace. Putting together this kind of record against a balanced league is a testament to the dominance of the 2019 Dodgers.
Here are the best records after 79 games over the past 10 seasons:
2018: Yankees, 53-26 (finished 100-62, lost in American League Division Series)
2017: Astros, 53-26 (finished 101-61, won World Series)
2016: Cubs/Rangers, 51-28 (Cubs finished 103-58 and won World Series; Rangers finished 95-67 and lost in ALDS)
2015: Cardinals, 51-28 (finished 100-62, lost in NL Division Series)
2014: Athletics, 49-30 (finished 88-74, lost wild-card game)
2013: Pirates, 49-30 (finished 94-68, lost in NLDS)
2012: Rangers, 50-29 (finished 93-69, lost wild-card game)
2011: Phillies, 49-30 (finished 102-60, lost in NLDS)
2010: Yankees, 48-31 (finished 95-67, lost in AL Championship Series)
2009: Dodgers, 50-29 (finished 95-67, lost in NL Championship Series)
So, 10 of the 11 teams played worse after their hot first half, although all 11 reached the playoffs. Barring a surreal turn of events, the Dodgers are going to win their seventh consecutive division title. And I predict they will break the L.A. franchise mark of 104 wins by the 2017 team — and maybe even get to 110 wins. This team is that good — even with a mediocre bullpen that ranks 11th in the majors in ERA and 24th in win probability added. With a better pen, we'd be looking at one of the best teams of all time.
Hyun-Jin Ryu's amazing start
The Dodgers are so dominant in large part because of their new ace. Hyun-Jin Ryu's stat line in this year of the long ball is like that pack of baseball cards in a Christmas stocking otherwise filled with coal: 9-1, 1.27 ERA, only six walks and seven home runs in 99 innings.
He has given up just one home run over his past 10 starts, a span of 71⅔ innings. He has allowed more than two runs just once all season and that came in his last start, and two of those were unearned. Since the mound was lowered in 1969, only 10 pitchers have finished with a first-half ERA below 1.50 with a minimum of 75 innings (and three of those guys were relievers). Not that anyone should expect him to maintain a 1.27 ERA, but Ryu's adjusted ERA+ (for park and league environment) of 335 would shatter the single-season record and top Pedro Martinez's modern mark of 291 in 2000 (when he had a 1.74 ERA versus a league ERA of 4.91). It has been a half-season for the ages.
The American League is awful
The NL leads interleague play 76-57 (again, through Sunday), which is one way to explain how bad the AL has been. But what we really mean is the Blue Jays, Orioles, Tigers, Royals and Mariners. I thought it would be hard to top 2018, when three AL teams lost 100 games, but look at the projected win-loss record of those five teams based on their current win percentage:
Orioles: 45-117 (two games worse than last season)
Royals: 57-105
Tigers: 57-105
Blue Jays: 60-102
Mariners: 69-93
The Mariners aren't on pace to lose 100, but they're trending in that direction, going 23-45 after that 13-2 start. Maybe they don't all get to 100 losses. FanGraphs projects only the Orioles losing 100 games. But the bottom line? A third of the AL is playing unwatchable baseball right now.
Yankees survive slew of injuries
The Yankees have benefited from the awful AL, surging past Tampa Bay into the AL East lead, even though they seemed to be playing their B team for much of the first half. Through their first 77 games, consider the games missed from this Yankees group: Giancarlo Stanton 70, Miguel Andujar 65, Didi Gregorius 64, Aaron Judge 54, Aaron Hicks 47. That is 300 missed games, or about two full seasons' worth of games from five players who combined for 146 home runs a year ago.
Others stepped up, however, most notably Luke Voit, Gio Urshela and Cameron Maybin. While the Yankees have cleaned up against the Orioles (10-2), they also played well against the Rays (7-2) and Red Sox (4-1). The schedule gets a little tougher over the next several weeks, however, including 10 games against the Red Sox through Aug. 4 and eight against the Rays.
Defense matters
OK, it has always mattered, but this is a reminder that even though the average strikeouts per game are up to 8.71, that still means a team has to get about 18 to 19 outs per game with its defense. The top five teams in defensive runs saved:
Dodgers: +97
Astros: +59
Diamondbacks: +51
Twins: +50
Rays: +47
Four of those teams would be in the playoffs if the season ended today, and the Diamondbacks have remained competitive despite losing three of their best players from 2018. On the other end of the list are the Mariners (minus-72), Orioles (minus-56), Mets (minus-55), Nationals (minus-30) and Tigers (minus-29). The Mariners, Orioles and Tigers weren't going to be good even with decent defense, but the Mets and Nationals certainly have been hurt at times by their defense.
Free-agent blues
All offseason, everyone whined about the lack of action on the free-agent market. Some went further than complaining. Well, here are how the top 10 free agents in total dollars have fared:
• Bryce Harper ($330 million): 35th among NL position players in FanGraphs WAR
• Manny Machado ($300 million): Trending up, but still just 21st among NL position players
• Patrick Corbin ($140 million): Hot start, but has struggled of late and is 6-5, 3.90 ERA
• Nathan Eovaldi ($67.5 million): Injured, made just four starts
• A.J. Pollock ($60 million): Injured, hit .223 in 28 games
• Andrew McCutchen ($50 million): Out for season with torn ACL
• Yusei Kikuchi ($43 million): 4-5, 5.11 ERA, including 9.00 ERA past six starts
• Zack Britton ($39 million): 2-1, 2.51, 25 SO, 18 BB, 22 H in 32⅓ IP
• J.A. Happ ($34 million): 7-4, 5.23 ERA, 19 HR in 84.1 IP
• Michael Brantley ($32 million): .322/.382/.512, 11 HR, 43 RBIs
So far, the only clear "win" for the teams has been Brantley. McCutchen was playing well before his unfortunate injury, and Britton has been reliable despite the high walk rate. Still, as a group, these 10 have been much worse than those from last season's group. And we wonder why front offices are so reluctant to pay out big money now in free agency?
The National League rookie crop shines again
Last year, the NL gave us Ronald Acuna Jr., Juan Soto, Walker Buehler and Jack Flaherty, among others. Somehow, the NL has come up with another impressive group of rookies: Pete Alonso and Fernando Tatis Jr. lead the way, but we also have starting pitchers Mike Soroka and Chris Paddack, plus Austin Riley, Alex Verdugo, Nick Senzel, Bryan Reynolds, Victor Robles and Keston Hiura (call him back up, Milwaukee!). It's hard to match the Acuna-Soto-Buehler trio, but this year's group might have even more depth. The game is trending younger with good reason: The kids can play.
Trending upward since 2012. How many ways can we still say he's the best player in the game? As great as Yelich has been, as great as Bellinger has been, there's Trout, tied with Bellinger for the MLB lead in FanGraphs WAR and second in Baseball-Reference WAR. He is hitting .307/.466/.642, leading the AL in OBP, SLG, OPS, runs, walks and total bases. He is on pace to establish career bests in home runs and RBIs. He could be headed for the fourth 10-WAR season of his career, via Baseball-Reference. That is rarefied territory: Only Babe Ruth (9), Willie Mays (6) and Rogers Hornsby (6) have more than three.
Here's my advice for those complaining about too many home runs: Tune in to an Angels game every now and then and watch this man play baseball. That will make you forget about yelling at the kids to get off your lawn.