Jets fire GM Maccagnan, name Gase interim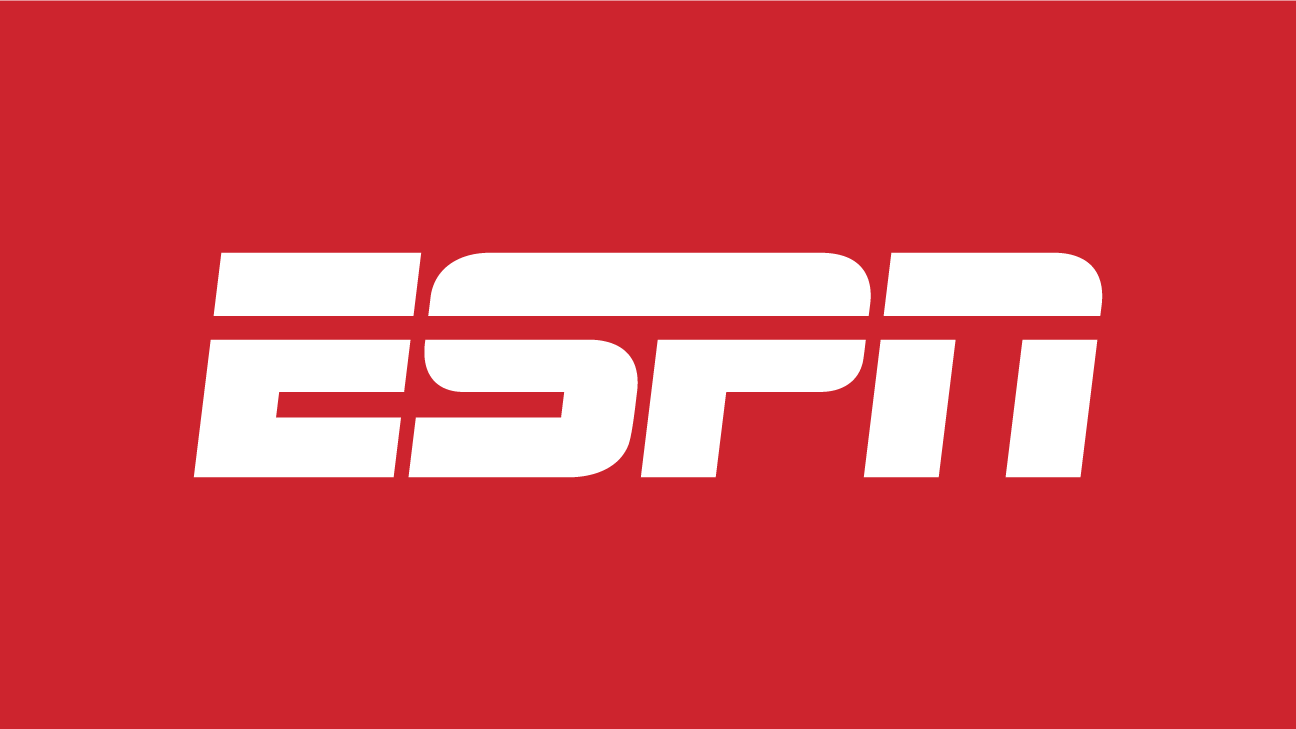 In a stunning move, the New York Jets fired general manager Mike Maccagnan and vice president of personnel Brian Heimerdinger on Wednesday.
Coach Adam Gase will be the interim general manager while an immediate search begins for a replacement, CEO Christopher Johnson said in a statement.
"Mike helped to execute the strategic vision of the organization during the last four seasons and especially the past few months," Johnson said in the statement. "However, I came to the decision to make a change after much thought and a careful assessment of what would be in the best long-term interests of the New York Jets."
The shake-up comes amid reports of internal discord in the organization. ESPN was one of a few outlets to report during the draft that friction had developed between Maccagnan and Gase because of disagreements over personnel during free agency.
Both men denied that a rift had developed in their relationship, but sources said Johnson was so concerned that he began spending more time at the Jets' facility to monitor the Gase-Maccagnan relationship.
The Jets went 10-6 in their first season under Maccagnan and former coach Todd Bowles in 2015, but Bowles was fired after that season and the team has struggled through three consecutive losing seasons since.
Maccagnan had significant input into the hiring of Gase. That's why the timing is shocking.
In addition, Johnson empowered Maccagnan to spend more than $125 million in guaranteed money in free agency, then let him use the No. 3 pick in the draft on defensive tackle Quinnen Williams.
The team also has constructed a promising core of young players, including quarterback Sam Darnold, safety Jamal Adams and defensice lineman Leonard Williams.
Philadelphia Eagles executive Joe Douglas, who has ties to Gase, could be a front runner for the GM job.
Before joining the Jets, Maccagnan had spent 14 seasons with the Houston Texans.
Titans CB Jackson pays for teen's burial
NASHVILLE, Tenn. — Tennessee Titans cornerback Adoree' Jackson and his business partner James Moore paid for the burial expenses of Jaylon McKenzie this past weekend, a source close to Jackson's family said.
McKenzie was a promising eighth-grade football player at Mason-Clark Middle School in East Saint Louis, Illinois. He was killed by a stray bullet while leaving a party on May 5.
McKenzie was also featured in Sports Illustrated and said Jackson, a fellow Belleville native, was someone whose path he wanted to follow to the NFL.
Despite his young age, McKenzie was already receiving college scholarship offers, one of which was from the University of Illinois. He was selected to compete in the All-American All-Star Game in Canton, Ohio, during the Pro Football Hall of Fame induction weekend last August.
McKenzie's mother, Sukeena Gunner, said her son was trying to leave a party in Venice, Illinois, when a fight broke out. According to Illinois State Police, McKenzie was struck by a stray bullet and died at a local hospital. A 15-year-old girl was also hit and remains in critical condition.
Dallas Cowboys running back Ezekiel Elliott grew up in St. Louis. Elliott and Jackson made arrangements to cover the expenses for the family. Elliott paid for the funeral services, while Jackson and Moore paid for the burial, the source said.
NFL Network first reported on Jackson's gesture.
Wagner will be at Seattle OTAs, but won't practice
RENTON, Wash. — Bobby Wagner is present for the Seattle Seahawks' voluntary offseason program, but he's not practicing as he awaits an extension that he hopes will make him the NFL's highest-paid inside linebacker.
"Just being the leader, you want to send the right message," Wagner said Tuesday. "You want to be here to support the guys. I do feel like the quarterback of defense is pretty important, so not having that piece would kind of put a damper on the defense. I just feel like it's important for our success and so I'm here."
Wagner, a four-time All-Pro and the Seahawks' defensive captain, said he'll continue to take part in offseason work without practicing. He's not injured; he just doesn't want to risk getting hurt while his contract situation is unsettled after seeing that happen last year to teammates Earl Thomas (who held out all offseason) and K.J. Wright (who did not) in their contract seasons. Wagner said he'll "be here helping the young guys, doing whatever I can," which was the case Tuesday as he watched the Seahawks hold their second Organized Team Activity.
He made it clear that his participation won't include any on-field work.
"No, I will be here," he said. "That's all I will be, is here."
Coach Pete Carroll seemed fine with the approach Wagner is taking. Other Seahawks in recent past in addition to Thomas — Kam Chancellor, Michael Bennett and Marshawn Lynch, to name a few — stayed away from the team for some or all of the offseason because of their contracts.
"He's doing what he has always done — he's been a leader," Carroll said of Wagner. "He's been an integral part of everything that we've ever been about and he's continuing to do that. The decision to do what he's doing at this tempo is a good decision for him right now."
Wagner, who is representing himself in negotiations as he enters the final year of his contract, said he would like to get a deal done before the season. He declined to specify where things stand to that end, only saying he's had conversations with the team.
"I'm not trying to turn this into some big drama thing," he said. "… It's a business. If it works out, it does. If it doesn't, it's been cool."
Wagner, who was previously represented by Athletes First, said he wanted to eventually represent himself even before he saw former Seahawks teammates Richard Sherman and Russell Okung ditch their agents and do the same. He refuted the notion that he would have had a new contract by now if he still had an agent, noting that his four-year, $43 million extension he signed in 2015 didn't get done until early August.
He knows that handling his own negotiations with general manager John Schneider and cap guru Matt Thomas will mean having direct and blunt conversations that an agent would otherwise filter. Asked in April what it's like working with players who are acting as their own agents — as the Seahawks did with Sherman and Okung — Schneider called those conversations "a necessary evil" and said that even when an agent is there to serve as a buffer, both sides almost never come out of a negotiation feeling great.
"At the end of the day, me representing myself shouldn't be a big deal," Wagner said. "They should look at it as any other deal. I think it's a lot of people worried about them saying things and me being able to take criticism. That's part of the game. You've got to be able to take criticism. At the end of the day, you want the person to say something straight to your face how they feel versus to somebody else. I don't need a third party."
Carroll also downplayed the difficulty in working with a player who's his own agent. He expressed confidence at the owners meetings in March that a deal with Wagner would get done and did so again Tuesday.
"We're right in stride with the process," he said. "Bobby's been great. Everything's going to come together in time. Everything's in order. We're in order with what we want to do. It feels very comfortable and very amicable and all that. So everything is going just right."
But Wagner's situation is further complicated by the five-year, $85 million deal that C.J. Mosley got from the New York Jets in March, which blew the market for inside linebackers out of the water at $17 million per season. The 26-year-old Mosley has made the Pro Bowl in four of his five NFL seasons but has yet to make the All-Pro team. Wagner, who will turn 29 in June, has a much more decorated resume with five consecutive Pro Bowls while being named a first-team All-Pro four times in that span. He has topped 100 tackles every season since Seattle drafted him in the second round in 2012, and according to ESPN charting, he leads the NFL in tackles over the past five seasons with 656.
"I mean, the number is the number," Wagner said when asked about Mosley's contract. "The market is the market. That's the top linebacker market. So that's the standard, so that is the plan, to break that."
Wagner added: "I know my value. Nobody has to tell me my value. I know my value. No team, no person, no agent can tell me my value. I believe in myself. I'll bet on myself. Either way, to me, it's a win. You get a contract, you win. You don't, it's a learning experience, so you win. A lot of people are not willing to take that chance. I am."
Wagner was asked about his recent comments to the NFL Network that he's preparing as though this season will be his last in Seattle.
"As of right now, my contract ends at this year, so that's where it stands," he said. "I'm honoring the contract. I'm here. I'm participating. I'm helping the young guys to be the best that they can be. So I'm here and that's what I want to do. It's my decision, so as of right now, there is no other years left for me here. So that was just a very honest opinion. That if I don't get a deal done, that's it. But I believe that something can happen."
49ers' Garoppolo progressing; Sherman pain-free
SANTA CLARA, Calif. — As San Francisco 49ers quarterback Jimmy Garoppolo took another step toward returning from the torn left ACL that wiped out most of his 2018 season, cornerback Richard Sherman is feeling as good as he has in a long time now that he's another year removed from his own injury history.
Come the start of training camp in July, the 49ers expect to have their offensive and defensive leaders back at full speed and ready for the start of the 2019 season. They hope that the dozen or so other players dealing with injuries will also be healthy and prepared when that time comes.
That's a group that includes linebacker Fred Warner (knee), running back Matt Breida (pectoral), tight end Garrett Celek (concussion and back), running back Jerick McKinnon (ACL), linebacker Kwon Alexander (ACL) and cornerback Jason Verrett (Achilles), all of whom did not participate in Tuesday's organized team activity and likely won't be able to do anything until training camp.
Rookie defensive end Nick Bosa joined the injured list Tuesday when he tweaked his hamstring during team drills and watched the rest of the practice from the sideline.
Much like his teammates, for Garoppolo to be ready for the start of the season, there's still plenty of work that needs to be done.
On Tuesday, Garoppolo participated in individual and 7-on-7 drills. He did not, however, take part in team drills.
According to coach Kyle Shanahan, Garoppolo will not be cleared for full team work until training camp in part because the team doesn't want to risk having defenders around Garoppolo's legs during offseason work.
"I think he's handling it as well as he can," Shanahan said. "He's getting used to it. It's just a long process when you recover from an ACL and he gets as much work as he can get in. I know he'd love to be out there for every rep, but he knows that he can't, so he's trying to make the most of his 7-on-7 and do as much work in every other aspect as he can."
Wearing a titanium knee brace that he described as "really lightweight," Garoppolo has already impressed teammates and the coaching staff with how well he has moved in the first two OTAs.
After suffering the knee injury in a Sept. 23 loss to the Kansas City Chiefs, Garoppolo missed San Francisco's final 13 games.
Since then, Garoppolo has slowly checked all the boxes necessary for a return. Garoppolo said Tuesday he hasn't dealt with swelling in the knee in "a long time" and his post-practice routine no longer requires him to do as much work to keep the swelling to a minimum.
In the first pair of OTAs, Garoppolo has been particularly pleased with his ability to push the ball down the field like he used to. Garoppolo has also been making progress in the weight room, where he has been able to lift more weight with his left leg and even out the weights on various leg exercises.
The next step is to get reacclimated to some of the awkward things required of a quarterback evading pass-rushers.
"[It's] just the weird movements, reaction movements, things that are hard to simulate in practice where you don't want to think about it so much," Garoppolo said. "You want to react to the defense so it's little things like that. But they're coming together."
Sherman, meanwhile, is not coming back from any sort of serious procedure and, for the first time in some time, is feeling back to his old self.
"It's the first time in a few years that I've been able to move and groove like I wanted to," Sherman said. "I had the MCL a few years ago, had the Achilles. This offseason I don't have anything, thank goodness. And I'm able to just move and explode and just get to the spots I want to. I can stop when I want to stop, I can go when I want to go. It changes the whole dynamic for me."
Sherman is entering his second season with the Niners after signing as a free agent in March 2018. Last year at this time, Sherman was recovering from Achilles surgery and was not able to participate fully during the offseason program as he continued his rehabilitation.
This year, Sherman calls the difference "night and day" as he has been able to participate throughout the offseason program.
While Sherman still managed to play 14 games last season, he often found himself feeling the effects of the Achilles surgery, comparing it to having his Achilles tendon stapled back to the bone in his leg. When he had the final suture removed late in the season, Sherman said he finally began moving more freely.
The lingering effects of that Achilles procedure also resulted in Sherman dealing with a calf injury that he attributed to some overcompensation, something else he's no longer dealing with.
With the pain gone, Sherman said he has also moved on from any mental blocks that come with the injury.
"I think it goes away when you don't physically feel pain anymore," Sherman said. "Then you know you can move like you want to. When you feel pain in certain movements, you just don't want to hurt it any worse than it already is, so you kind of baby it a little bit. When you don't have it, you don't worry about it. You're just moving. You're just getting to your spots, you're moving full speed. You can never really move full speed when you have that kind of inhibition because you're always conscious of which foot you're putting in the ground on certain cuts and the game is too fast.
"Even a guy who thinks at my pace, it's still too fast to just be like, 'Hey, I'm going to put the right foot in the ground to break on this out route when the guy is already moving.' I've got to be able to react."
At one point during 7-on-7 drills Tuesday, Garoppolo drilled a completion to receiver Jordan Matthews over the middle on an intermediate dig route with Sherman in coverage.
As Sherman reached for the pass, it narrowly missed his outstretched fingers and landed in Matthews' hands for a would-be big gain.
"It was just a great ball and a confident throw from him and it was just exactly what you want to see from your quarterback moving on in his rehab and where he is in the process," Sherman said. "To be only in day two and be able to make those throws already is a great compliment."
And for as much as that throw signaled Garoppolo's impending return to his teammates, it was what followed with Sherman that meant even more to Garoppolo.
"Even if it was just a little trash talking between series or whatever it is, it's a nice feeling to be back out there and be in the huddle with the guys and looking them in the eyes," Garoppolo said.