Fantasy baseball — Fantasy baseball prospect and rookie rankings for 2019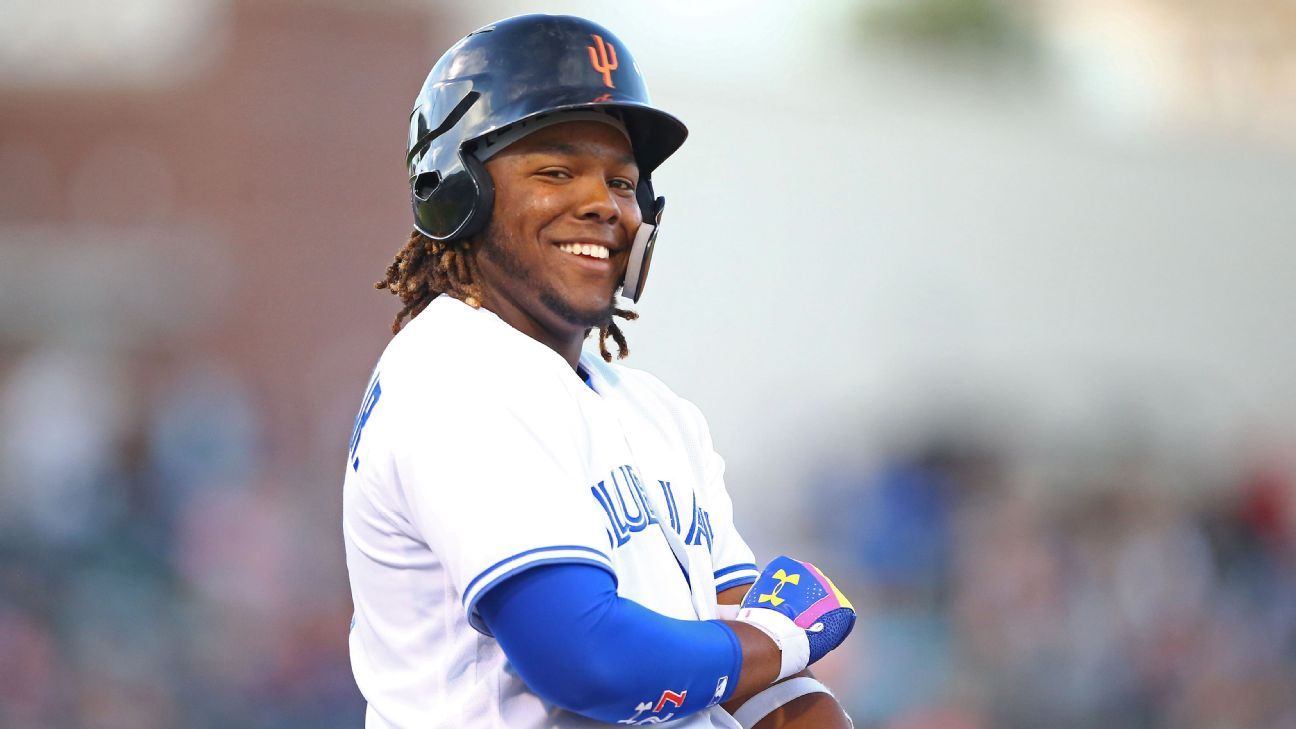 Before you enter your fantasy baseball drafts this season, you need prospect rankings for the top youngsters poised to make an impact in 2019.
Below are my rankings of the best minor leaguers expected to reach the majors and provide fantasy value this upcoming season. That's where this list differs from other prospect lists, as this is a reflection of this season's fantasy potential and not overall prospect skill.
---
1. Vladimir Guerrero Jr., 3B, Toronto Blue Jays
Guerrero shouldn't even be eligible for prospect lists because he was big-league-ready around Memorial Day. The Blue Jays took advantage of a midsummer knee injury to delay his arrival, but they will not be able to do so for much longer. He'll probably spend the first two weeks in Buffalo to suppress his service time before making the short trip across the border. After a tremendous season in which he hit .381/.437/.636 in 95 games, he continued to rake in the Arizona Fall League. In 19 more games, he hit .351/.409/.422. The hit tool is 80 (the highest grade on the 20-80 scouting scale). So is the power. He also has 80 discipline if that were a thing. He remains No. 1 until he isn't eligible.
Cubs SS Baez to have MRI on right heel
CHICAGO — Though the Chicago Cubs don't believe the injury is serious, shortstop Javier Baez is getting an MRI on his injured right heel as he's not in the starting lineup for the second straight game.
Manager Joe Maddon indicated Baez told him on Monday he was still hurting.
"Just that it's sore," Maddon relayed before Tuesday's game against the Philadelphia Phillies. "He keeps using the word sore. I just want to make sure that's all it is."
Baez was injured Sunday night against the Washington Nationals when he charged a ball and then threw awkwardly to first base in the bottom of the fifth inning. He left that game and hasn't played since.
"I didn't twist it or anything," Baez said. "I just went too hard to the ground and me heel kind of got jammed a little bit … All the time I was running it didn't bother me. When I got to the dugout it was kind of pumping a little bit. It's just a bruise."
Baez is hitting .319 and is tied for the team lead with 11 home runs. Addison Russell has started the last two games in his place.
Brewers pull Yelich from lineup with back spasms
Milwaukee Brewers slugger Christian Yelich has been scratched from Tuesday's game against the Cincinnati Reds with back spasms, the team announced.
Yelich was slated to play right field and bat second in the original lineup. He was instead replaced by Ben Gamel.
Yelich missed five games earlier this season after injuring his lower back on an attempted steal against the Mets on April 28.
Entering Tuesday's games, the 27-year-old Yelich leads the National League in home runs (19) and stolen bases (9), is second in runs (40), third in RBIs (41) and is fifth in the league with a .325 batting average.
Angels' Simmons to IL, Ohtani will play vs. Twins
The Los Angeles Angels are placing shortstop Andrelton Simmons on the 10-day injured list after an MRI on Tuesday revealed a Grade 3 left ankle sprain.
Simmons was hurt while trying to beat out an infield hit in the eighth inning of Monday night's loss to the Twins.
X-rays were negative, but the MRI confirmed the Grade 3 sprain. Simmons will see a foot and ankle specialist Wednesday, the team said.
Also, Shohei Ohtani will play Tuesday night against the Twins after taking a ball off his right finger while swinging at a third strike on Monday against Minnesota.
Ohtani will DH and bat third for the Angels.